The myth of Mayism
The PM's strange popularity is down to one thing: Brexit.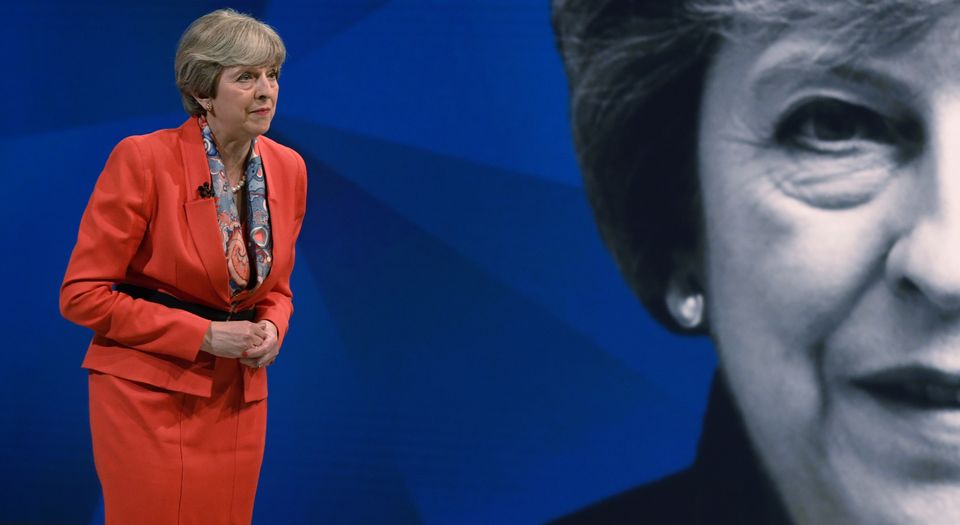 The great quandary of British politics after Brexit is that the Leave vote, that historic, unprecedented blow against cut-off technocracy, has been left to technocrats to deal with and to implement. Theresa May, who until last year was seen as a quiet, plodding creature of the Home Office, has become the (sometimes convincing, often awkward) spokesperson and driving force for the people's will. This is something few could have predicted in the wake of 23 June. Indeed, aside from a few token Brexiteers – ranging from the dogged David Davis to the opportunistic Boris Johnson and the rarely seen Liam Fox – her top team is made up of Tory Remainers held hostage by the Brexit vote.
What's more, May hasn't simply paid lip service to the vote — she has tapped into the Brexit spirit and ridden it to a level of popularity with the public that would have been unimaginable a year ago. Her tough talk with Brussels, her staring down of the Lords, the constant need she feels to doff her hat to the will of the people, has all cut through with Brexit voters. Tory MPs and campaigners constantly talk of the warm words voters have for May on the doorstep, and even her most strident opponents recognise this. 'Want to beat Theresa May? First, accept that she's popular', ran a headline in the New Statesman recently.
Her strange popularity has sent commentators searching for answers, convinced that Brexit alone isn't enough to explain it. On the left, she's accused of doing a Farage, her pursuit of a Hard Brexit, her pointed line about 'citizens of the world' really being 'citizens of nowhere', held up as proof of her gleeful stirring-up of the dark underside of the Leave vote to reunite the right. Other, more sympathetic takes see her as pushing a worker-friendly Red Toryism. Her Svengali-like aide Nick Timothy is seen as pushing May towards an anti-free-market 'Erdington Toryism' – Erdington being the down-at-heel Birmingham suburb where Timothy grew up – aimed at hoovering up blue-collar voters whose values clash with the snooty metropolitan bent of Labour and the 'selfish individualism' of the Tories.
But the Tories' recent wobble in the polls – with Labour surging to within single digits – shows that it is Brexit alone that explains May's up-to-now success. Just think of the last few weeks of the campaign, in which Brexit fell from the agenda and the focus lay on May's uninspiring policies, horror-show media appearances and screeching u-turns. The notorious 'dementia tax', which May pulled back from days after announcing it, was, let's not forget, a Timothy-penned policy intended to appeal to the 'Just About Managing' elderly, a call for 'fairness' whereby wealthy pensioners should be expected to pay a little more for their care. Meanwhile, her insistence that 'nothing has changed', even as she overhauled what was a flagship policy, only gave the lie to the straight-talking image she's been trying to cultivate.
Anyone who can be simultaneously compared to Ed Miliband and Nigel Farage probably doesn't stand for much. And voters get this. Over these past few weeks, they've been reintroduced to May the career politician. Her appeal to working people hasn't worked because it rings hollow; mere mood music. And though the u-turn on social care was perceived more as an affront to the elderly than to ordinary people per se, her robotic refusal to own up to it reminded us of the question-dodging and spinning that has defined politics in recent decades. As so-called Mayism has taken centre stage in this campaign, she has faltered. This is because Mayism is a myth, as insubstantial as the myriad -isms coined in recent decades to give a principled gloss to various governments of the deadening technocratic centre.
It was telling that last night, during May's set-to with Jeremy Paxman and uncomfortable Q&A with voters on Channel 4 and Sky, she was cheered when she talked about Brexit and met with stony silence or jeers when she talked about anything else. Even more telling was her speech in the West Midlands today, where she aimed to relaunch her campaign to make it all about Brexit. To May's credit, she was one of the few politicians who recognised the enormity of 23 June; to see that the vote was a demand, not for Faragist isolationism, but a closer, more democratic politics that couldn't be ignored. But it was also a rejection of the cut-off managerial politics that has for decades denied voters a real choice at the ballot box. This is precisely why, sadly, the only viable political voice for the Brexit spirit remains within the establishment it rejected. And May forgets this at her peril.
Tom Slater is deputy editor at spiked. Follow him on Twitter: @Tom_Slater_
To enquire about republishing spiked's content, a right to reply or to request a correction, please contact the managing editor, Viv Regan.