Why Salman Abedi grew to hate us
A British Libyan on the poison of Islamism.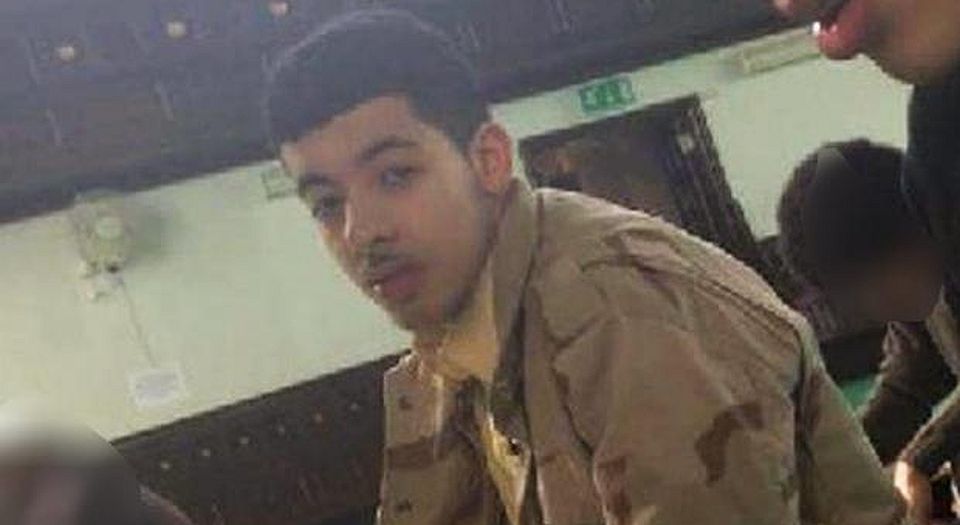 Salman Abedi was a British Libyan. So am I. His parents were given refuge in the UK, and so were mine. His grandparents and great grandparents were saved from German and Italian fascists by the sacrifice of British soldiers, as were mine. Details are now emerging that suggest Abedi fought in the Libyan revolution alongside his father. If true, then he will have depended for his life upon the actions of British, French and American airforces.
Abedi was not disenfranchised. He was not rejected by British society. He was taught to reject and hate it, despite everything it gave him and his family. His older sister has reportedly said that Abedi was looking for 'revenge' for the 'ill-treatment' of Muslims in the UK and Syria. This is the circular logic of the Islamist victimhood narrative that almost every Muslim growing up in the UK will have been exposed to at one time or another. Western governments, and therefore Western societies, are to blame for all instances of intervention in Muslim majority countries, and are equally culpable should they fail to intervene.
Manchester and Birmingham are home to some of the most militant Islamists in the UK. They mingle and operate throughout local Muslim communities with relative impunity, and maintain networks up and down the M1 motorway to London. They also have a significant presence online with which they extend their influence globally. At the level of propaganda, at least, they're not an underground movement. They are out in the open.
While living safely under Britain's rule of law, they nonetheless view British society as beneath contempt. They don't want to be part of it, and they teach people like Salman Abedi that it's a mortal sin for them to want to be part of it. Anything that happens to a Muslim anywhere in the world, once passed through the Islamist victimhood filter, becomes an anti-Muslim act for which the guilty must be punished. And so it seems that Abedi's actions were the result of this solipsistic staple of Islamist indoctrination. In a country, and a city, where young men run the risk of falling prey to knife crime, Abedi interpreted the stabbing of a friend as an anti-Muslim 'hate crime', and swore revenge on the society around him.
Those who look down their noses at the rise of nationalist sentiment in Europe have never lived cheek by jowl with people who hate their adopted country the way British Islamists do.
Britain has a long history of (relatively gradual) immigration and, most importantly, assimilation that has been, as much as anything, the result of acceptance by host communities – mostly at the levels of the working and lower middle classes.
The rise in nationalism is blamed by the chattering classes on some inherent intolerance on the part of these same communities that have been the raw material of assimilation for decades. Yet these communities understand something that is lost on their accusers.
We can have all sorts of differences in class, outlook and background, as long as there is some common thread, some notion of shared interest, history and destiny that binds us together as a community. This is what Islamists and their apologists both reject. One because it violates their claim to govern humanity in the name of God, and the other because it sounds uncouth and parochial.
In 1941, as the German bombs fell, Orwell wrote:
'England is not the jewelled isle of Shakespeare's much quoted passage, nor is it the inferno depicted by Dr Goebbels. More than anything, it resembles a family, a rather stuffy Victorian family, with not many black sheep in it but with all its cupboards bursting with skeletons. It has rich relations who have to be kowtowed to and poor relations who are horribly sat upon, and there is a deep conspiracy of silence about the source of the family income. It is a family in which the young are generally thwarted and most of the power is in the hands of irresponsible uncles and bedridden aunts. Still, it is a family. It has its private language and its common memories, and at the approach of an enemy, it closes its ranks.'
('The Lion and the Unicorn: Socialism and the English Genius', 19 February 1941.)
Islamists, for decades, have regarded Britain not as a family, but as a place to eat and sleep on their way to somewhere else. While the privileged wring their hands and wonder what they might have done to offend their exotic guests, those to whom the house belongs are beginning to pipe up and object. Whenever they do – for example, when their kids are murdered at a pop concert – their more sophisticated relatives seem mostly preoccupied with the desire to avoid a scene.
Openly discussing Islamism is not an attack on me or any other British Muslim. We are the hostages of Islamism and its vampire preachers who weaponised Salman Abedi and used him to slaughter 22 innocents, in the midst of their joy, out of sheer spite. Speaking frankly and honestly about this horror is the only hope we have of emerging from it as anything resembling a cohesive British family.
Alaa al-Ameri is the penname of a British-Libyan writer.
To enquire about republishing spiked's content, a right to reply or to request a correction, please contact the managing editor, Viv Regan.