Wellbeing is not an election issue
Why are the parties so obsessed with young people's mental health?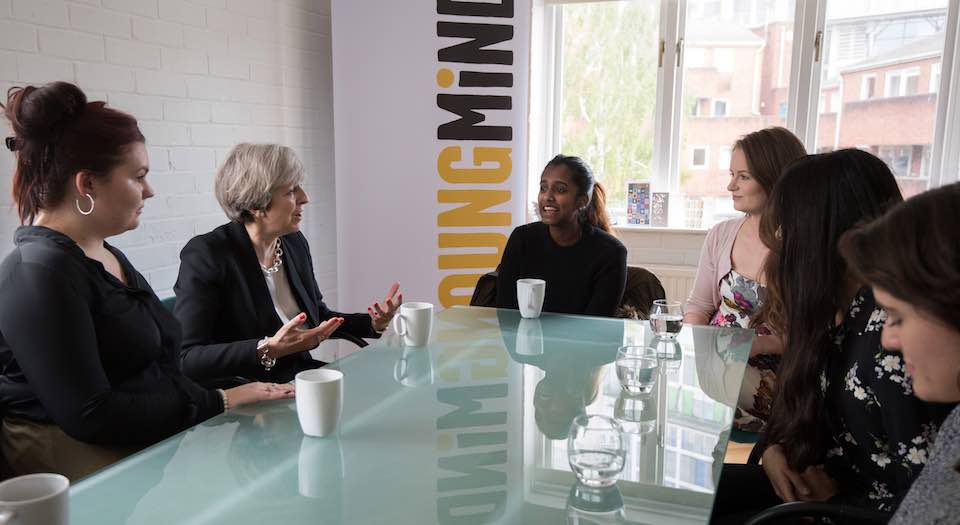 Pandering to the yoof vote has become an odd feature of General Elections. Liberals and left-wingers in particular have taken to begging young people to vote for 'progressive' parties, offering to lower the voting age and cut student fees, in a desperate attempt to win votes they lack elsewhere. But if there's one 'youth issue' that all political parties seem united on, it is mental health, and we've seen this reflected in the election pledges so far.
The Labour Party is promising to boost funding for Child and Adolescent Mental Health Services (CAMHS) and offer counselling in every school. The Conservatives want to craft a new Mental Health Treatment Bill to end stigma and ensure 'mental-health support will be rolled out to all schools'. This would build on the government's focus on the effects of social media on young people's mental health. In February, health secretary Jeremy Hunt announced his intention to sanction social-media and technology firms unless they 'did more to tackle sexting, cyberbullying and the trolling of young users'.
Meanwhile, the Liberal Democrats claim 'England's young people are some of the unhappiest and most anxious in the world'. To tackle this perceived crisis, the Lib Dems plan to put 'mental-health education' on the curriculum. Green Party co-leader Jonathan Bartley says it is 'no overstatement to say that Britain is living through a mental-health crisis'. He wants to 'roll out therapy sessions in schools, along with awareness and empathy lessons to take action on bullying'. 'Just one hour a week for lessons which teach [kids] about self-worth and the worth of others around them, and we could transform the wellbeing of young people across the UK', he said.
This obsession with mental health is fuelled by the wild claims of mental-health charities. The Mental Health Policy Group claims that 'by 2030 there could be approximately two million more adults in the UK with mental-health problems than there are today'. It says 'some children face bigger risks to their mental health than others', listing 'children living in prolonged poverty, children exposed to abuse and neglect, children with disabilities, children from some black and minority ethnic communities and LGBT+ young people' as the groups which experience the most issues.
There is something odd about this obsession with young people's mental health. First off, it's not entirely clear what it is, exactly, young people are supposed to be suffering from. As Ken McLaughlin has pointed out previously on spiked, 'conduct disorder', which covers a wide range of anti-social behaviour, is one of the most often cited conditions. Then there's the focus on 'wellbeing', 'self-esteem' and 'body image', or FOMO a ('fear of missing out' on social events) and the effects of advertising on young people's self-image. This isn't about tackling serious mental-health problems – it's about treating young people as fragile and weak, as in need of therapy because of the ordinary ups and downs of modern teenage life.
There's a strange contradiction. At the same time as there is talk of lowering the voting age, of young people having their voices heard, politicians are perpetuating the idea that we're presented with a nation of fragile young people, incapable of dealing with their social lives, let alone big political decisions.
The good news is that the kids are all right. Constantly talking about children's mental health is just a way for politicians to try to score some moral points. The bad news is that while there is constant talk about young people's mental wellbeing, and the malign effects of social media, services for those who truly suffer are still wanting. 

We need more action and less awareness-raising on mental health. We need to put to bed the idea that all young people are potentially mentally ill, and focus time and funding on the services which help change the lives of those people (of all ages) who suffer from serious mental-health problems.
As for how to get young people involved in politics, politicians should try coming up with some big ideas. There's far more at stake on 8 June than teenagers' body image. If you want to inspire young people, don't treat them as victims.
Ella Whelan is assistant editor at spiked. Follow her on Twitter: @Ella_M_Whelan
Picture by: Getty Images.
To enquire about republishing spiked's content, a right to reply or to request a correction, please contact the managing editor, Viv Regan.