Let's say it – Ian Brady was evil
Not everything can be explained through the prism of mental illness.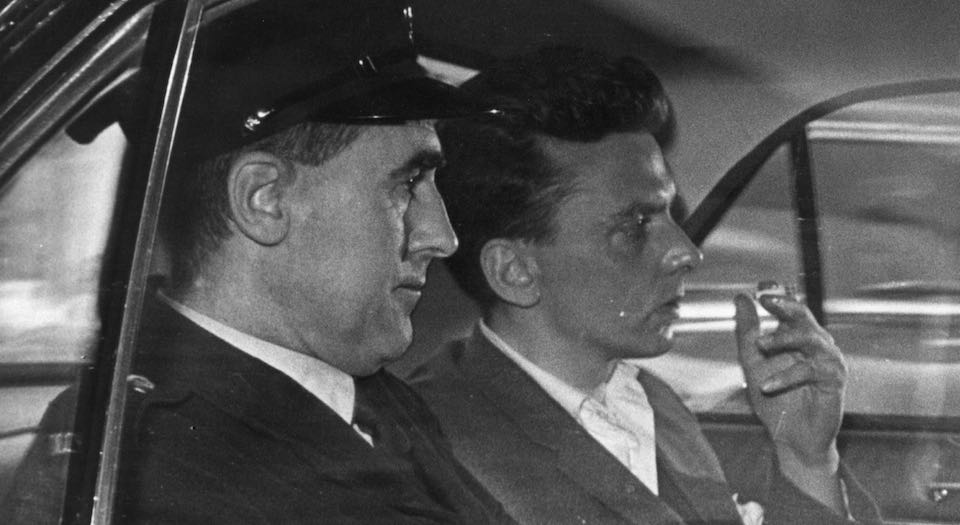 Ian Brady died this week. Brady and his then girlfriend Myra Hindley murdered five children between 1963 and 1965. They buried their victims on the moors around Manchester, and came to be known as the Moors Murderers.
Brady's death has incited discussion about the relationship between mental illness and evil. His solicitor sparked outrage when, in an interview with BBC Radio 4's Today programme, he refused to describe Brady as 'evil', instead suggesting that 'the more interesting issue is how his mind developed in that way and what caused that mental illness'. Brady was diagnosed with paranoid schizophrenia and narcissistic personality disorder in the 1970s. Observers have also challenged the idea Brady was evil. 'Why was it that Brady was able to embody for so many the Biblical notion of evil?', asked one.
Many are angry with Brady's lawyer, yet his remarks reflect a broader discomfort with using the E word today. Recent developments in clinical psychology have reduced the notion of 'evil' to the level of biology. 'Antiquated and unhelpful' ideas like evil are now best understood by reference to brain malfunctions or chemical imbalances, we are told. Words like 'evil' are seen as relics of a more religious age. What might once have been seen as acts of evil are now medicalised and explained away by reference to disorder. When Andreas Lubitz crashed a passenger aircraft into the Alps in 2015, killing everyone on board, his murderous actions were put down to his depression – causing anger among some mental-health campaigners.
This ambivalence about the word evil is strange. We all tend to know evil when we see it. Most people are still happy to use this apparently religious language because it has developed a social meaning, too, which we understand, which resonates with us.
And yet the denial of evil is becoming more widespread. And this denial has been bolstered through the continual expansion of the idea of mental illness. More and more forms of behaviour have been reimagined as mental illnesses. The Diagnostic and Statistical Manual of Mental Disorders, which records all recognised mental illnesses, increasingly includes a wide spectrum of behaviour. The recent heightened media focus on mental health, featuring everyone from Prince Harry to Lady Gaga to Alastair Campbell, effectively encourages everyone to think of themselves as potentially mentally ill. In such an environment, it's not surprising we have become more ambivalent about the possibility that some people might simply be evil.
Brady was aware of the public discussion around his case, and he openly manipulated the law around mental illness. He was originally transferred to a psychiatric hospital, Ashworth, in 1985, following his diagnosis of paranoid schizophrenia and a narcissistic personality disorder. Then, in 2014, he appealed to a tribunal to be transferred back to an ordinary prison, claiming he had fooled the psychiatrists who had diagnosed him. A transfer to prison would have allowed him to refuse force-feeding and, in his own words, 'control the manner of [my] death'. The tribunal refused and he remained at Ashworth. He became a prisoner of a system which saw him as mentally ill, even though he claimed to be sane.
Strikingly, our ambivalence around evil is inconsistent. The brilliant ITV drama, Little Boy Blue, climaxed on Monday. It traced the investigation into the murder of Rhys Jones, an 11-year-old boy from Liverpool who was shot dead in 2007. It ended with the trial of Sean Mercer who, along with a gang of associates, was convicted of the killing.
It is notable that in the coverage of this drama, few have flinched from using supposedly 'archaic' language to describe Mercer. He is 'Monster Mercer' in much of the press. It has been reported that Mercer is worried the drama 'made him look evil'. Curiously, many today will use explicitly moral language about children and young adults where they sometimes refuse to do so in relation to actual adults. Mercer has received similar treatment to the child killers of Jamie Bulger, who were described as 'monsters', guilty of 'unspeakable evil'. We're happy to accept that those who commit terrible crimes as children may well be evil, but sometimes less willing to accept the same about adults: they are probably 'mentally damaged'.
It is not the language of 'evil' that is the problem today – it is society's confusion in drawing the line between wrongdoing and mental illness. Both the dismissal of evil adults as mentally ill and the branding of criminally violent children as evil speak to a society that is confused about when and how to cast moral judgements. Good riddance to Ian Brady, and let's hope his death begins a new discussion about moral culpability, the dividing line between good and evil, and the fact that some people aren't damaged – they are simply wicked.
Luke Gittos is law editor at spiked and author of Why Rape Culture is a Dangerous Myth: From Steubenville to Ched Evans. (Buy this book from Amazon(UK).)
Picture by: Getty
To enquire about republishing spiked's content, a right to reply or to request a correction, please contact the managing editor, Viv Regan.