Who should decide the fate of children?
A High Court ruling on a sick baby's life raises troubling questions.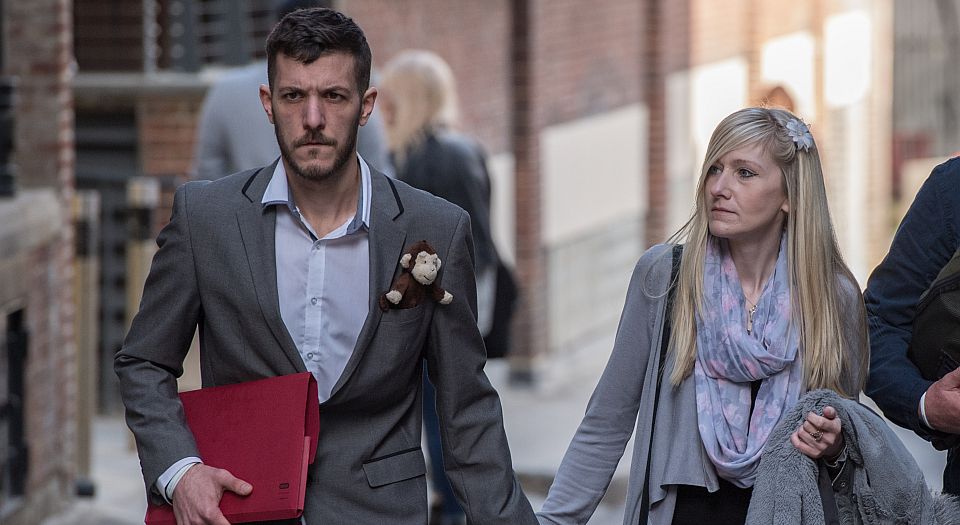 Last week, a UK High Court judge ruled that Great Ormond Street Hospital (GOSH) could withdraw life support from an eight-month-old baby. The baby's name is Charlie Gard. His parents, Chris Gard and Connie Yates, challenged the application that had been made by GOSH specialists for the treatment to be withdrawn. They sought to move Charlie to America to undergo an experimental treatment that they thought might give him 'one chance of life'.
Charlie suffers from mitochondrial depletion syndrome, a term that refers to a group of disorders that cause affected tissue to suffer a significant depletion in mitochondrial DNA. Sufferers do not get sufficient energy to their muscles or their vital organs. Charlie's parents claimed in the proceedings that he was in a waking and sleeping cycle and recognised them when they were near. However, both the hospital and Charlie's parents agreed that his life could not continue as it was.
Charlie's parents had set up a GoFundMe page to fund experimental treatment, known as nucleoside therapy, in the US – although there is no precedent for treating Charlie's kind of mitochondrial disorder with nucleoside treatment. An expert from the US testified to the court that the treatment was 'unlikely' to save Charlie's life but it might offer him a chance of survival. The GOSH team argued that Charlie's brain damage meant the treatment would be painful and would unlikely achieve anything positive.
The judge, Justice Francis, has not yet published his complete judgement. Instead, he has published a short set of written reasons which will be expanded on in a full judgement in due course. The written reasons give a good idea of the difficult legal questions that had to be resolved in this case.
In effect, Francis was asked to consider what was in Charlie's best interests. Since the Children Act passed in 1989, any court considering the upbringing of a child must have the child's welfare as its 'paramount consideration'. The judge has to consider the issues from the perspective of the child, not from a view of what he himself would do in certain circumstances.
It goes without saying that cases such as these are tragic. There are some who have argued that the US doctor was wrong to give the parents unrealistic hope. Others might describe the parents as unthinking in their commitment to Charlie's life, considering that further treatment risked causing him greater pain.
But we should remain critical and questioning about the role the courts play in proceedings like this. They seek to regulate the line between parental authority and medical judgement. There is already a strong assumption in the common law that the option 'in favour of life' should be applied in each case, but that assumption is rebuttable. There is no assumption, however, in favour of parental autonomy over children. Perhaps it is time that the law reflected the importance of parents' role. Ultimately, shouldn't parental autonomy triumph over disputes of expert opinion?
Charlie's case is now all but over. But the judgement of the High Court raises important questions about where and how the law should intervene in cases involving parents tussling with experts over the fate of their children. Of course, I am utterly unqualified to make any detailed criticisms of the judgement, which I'm sure was correct in law. But people are understandably concerned that the wishes of Charlie's parents have been overridden by a judge. These concerns should be taken seriously and the actions of the courts constantly scrutinised, if we are to ensure that these cases do not further contribute to the erosion of parental autonomy.
Luke Gittos is law editor at spiked and author of Why Rape Culture is a Dangerous Myth: From Steubenville to Ched Evans. (Buy this book from Amazon(UK).)
To enquire about republishing spiked's content, a right to reply or to request a correction, please contact the managing editor, Viv Regan.