No, mothers are not making their daughters mentally ill
The obsession with girls' mental health is enough to drive anyone round the bend.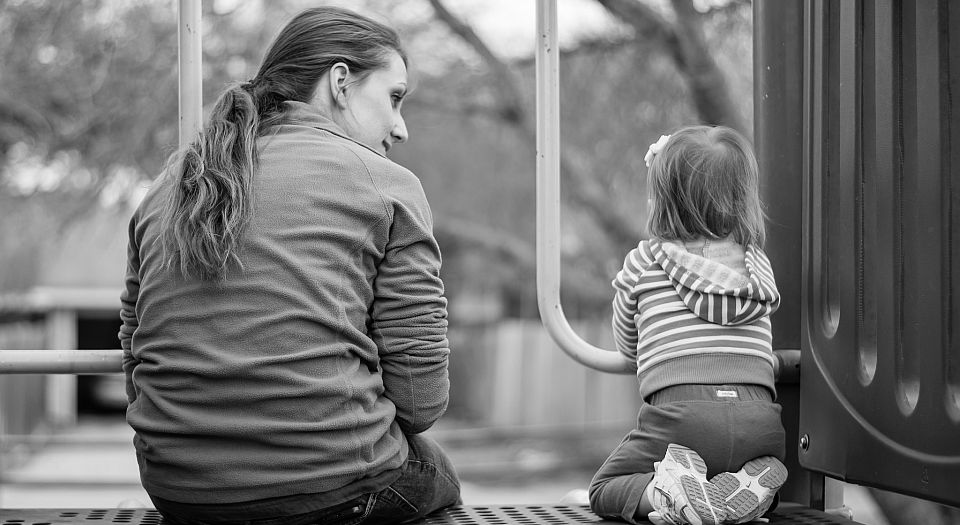 Barely a day goes by without either a new report drawing attention to an increase in people with mental-health problems or a celebrity sharing stories of their own suffering. This week it's the turn of royalty. Prince Harry, having inherited his mother's penchant for public emoting, has revealed he came close to a 'complete breakdown' following her death. His brother, Prince William, keen not to be overshadowed, has spoken of his desire for his own children to be able to express their feelings, and how 'The British "stiff upper lip" should not be allowed to endanger mental health'. All discussions of mental health today are accompanied by words like 'epidemic', 'crisis' and 'catastrophe'. This language suggests that everyone needs to be vigilant to protect themselves from uncontrollable and rapidly spreading mental-health problems. It also suggests we are in the grip of a moral panic.
Last week, a report from the NASUWT teachers' union claimed that children as young as four are suffering from panic attacks, anxiety, eating disorders and depression. This will be followed up by a report from the Department for Education into the mental health of teenagers, showing that more than one in three teen girls suffers from anxiety or depression, an increase of 10 per cent in the past decade. Considerably more teenage girls report symptoms of psychological distress than boys, and there has been a further increase in the number of girls self-harming. The Australian psychologist and 'parent educator', Steve Biddulph, famous for his 1997 parenting manual Raising Boys, is also keen to draw attention to the mental-health problems experienced by teenage girls. His latest book, 10 Things Girls Need Most, is serialised in The Times this week.
There's no shortage of explanations put forward for the poor state of girls' mental health. Exam stress, advertising, social media, bullying and peer-group pressure are all in the firing line. Biddulph offers a new target – parents. 'Affluent, time-poor British parents are responsible for a youth mental-health epidemic', he told The Sunday Times. No room for uncertainty, then. Biddulph talks of 'parents' but soon specifies: 'mothers.' He blames mothers for passing their insecurities onto their daughters.
Having pointed the finger at toxic mothers, who are apparently poisoning their daughters with their own problems despite being too busy working to spend any time with them, Biddulph is ready with the parenting advice. First up: 'Make sure you yourself aren't hung up about looks.' Easier said than done, some might argue. Perhaps women should undergo therapy before they even consider getting pregnant. Next: 'Don't have television on except for shows you specifically want to watch.' Clearly Biddulph's house is very different from mine, where the chances of an adult ever getting to watch a programme they specifically want to watch are remote. Finally, he advises mothers: 'Don't go clothes shopping with [your daughter] until she is well into her teens. And maybe not even then.'
Perhaps unsurprisingly, Biddulph overlooks one reason for the increase in reported mental-health problems: greater awareness-raising. It's virtually impossible for a child to grow up nowadays without being bombarded by well-meaning messages telling them to watch out for signs of stress, anxiety and depression. The danger is that normal teenage emotions become interpreted as serious mental-health concerns. Theresa May was quick to congratulate Prince Harry for 'smashing the stigma' around mental health. But when talk of mental health is everywhere, the stigma is surely attached to those who insist on maintaining a stiff upper lip.
Some teenage girls certainly need professional help, and it is important that they know who to talk to and how to access the resources that can best help them. But Biddulph's suggestion, that we 'Get into the river of love by being with people who are kind to you', achieves neither of these aims. This schmaltzy rhetoric trivialises mental-health problems and ends up channeling funds into education to turn teachers into therapists, desperately looking after children they have diagnosed as suffering from attachment disorder (another thing to blame on inadequate parents).
What's missing from both the mental-health panic and Biddulph's parenting advice is common sense. Mothers want what's best for their daughters: they are on their side, they are not some malignant presence that girls need inoculating against. For many mothers and daughters, things like watching television or clothes shopping are nice ways of spending time together. This might not be Biddulph's preference, but that doesn't make such activities psychologically damaging. There is no one emotionally correct model for mother-daughter relationships.
Presenting parents as toxic to their children and issuing instructions on how mothers and daughters should relate to each other problematises normal behaviour. Holding on to mental lists of issues you shouldn't talk about and activities that are forbidden replaces relaxed spontaneity with obedience to a manual. This is not empowering – it's debilitating. Few things are more likely to make mothers – and their daughters – stressed out than this insistence that there is one 'right way' to parent.
Biddulph tempers his blaming of mothers with a dose of feminism: 'Your daughter's own individual problems are very often because of the forces and pressures, abuses and inequities in how the world treats girls.' But for girls growing up today, thinking about their future lives, what is no doubt stressful is the mixed messages. They are expected to bust the gender pay gap and take a seat on the board of directors, while in the next breath they are told that, 'career success comes at great cost', and that if they want to raise happy children they need to be at home. Trying to split yourself in two in this way is enough to drive mums and daughters round the bend.
To enquire about republishing spiked's content, a right to reply or to request a correction, please contact the managing editor, Viv Regan.