Bias Response Teams: campus censorship at its most sinister
US colleges now want students to snitch on their peers and professors.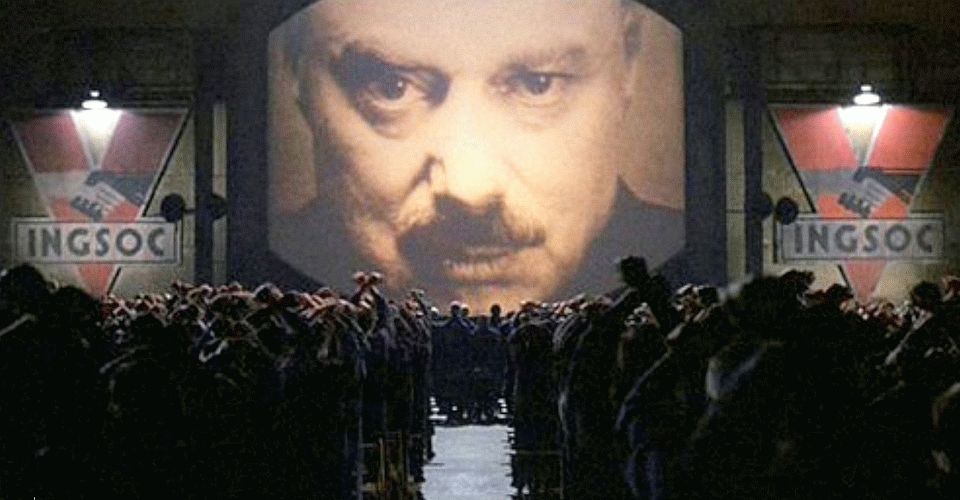 When you criticise the parlous state of free speech on campus these days, you're often called hysterical. Disinviting speakers, banning microaggressions and clamping down on culturally appropriative parties is small fry, say the campus censors. 'We're not tyrants – go and criticise Turkey.'
This is just a ploy, of course – an attempt to shift the spotlight and avoid having to justify the not only censorious but patently unhinged behaviour of campus officials of late. But it's also a crap one. Because with every year that passes, university administrations cook up more and more GDR-lite ways to cleanse campuses of disagreeable speech.
Just take Bias Response Teams (BRTs). According to a recent report by the American civil-liberties group the Foundation for Individual Rights in Education (FIRE), these sinister-sounding groups of administrators operate on at least 231 US campuses (many colleges were less than cooperative with the researchers).
The University of Chicago defines its BRT as a group of 'administrators who are available to support and guide students seeking assistance in determining how to handle a bias incident'. So-called bias incidents include any discriminatory 'actions committed against or directed towards' a person with protected characteristics.
In practice, these teams aren't dealing with racist harassment or homophobic intimidation. Such things are rare occurrences on your average liberal arts college these days. Instead, they concern themselves with speech, opinions, sometimes just jokes. Most of which seem entirely innocent.
Reason's Robby Soave waded through the University of Oregon BRT annual report last year. What he found was equal parts hilarious and terrifying. One student reported that a sign encouraging students to clean up after themselves was sexist. The sign was promptly removed. Another anonymous student complained that the student newspaper was giving insufficient coverage to trans and ethnic minority people. So the BRT went and had a word with the editor.
Things were stranger still at Bowdoin College, where students were placed on social probation and required to complete a re-education course for throwing a 'fiesta'-themed party, with tequila and sombreros. An official of the student government labelled it a 'racist incident'.
Professors are also getting it in the neck. Mike Jensen, an adjunct professor at the University of Northern Colorado, was hauled before campus authorities last year after one of his students filed a complaint with the campus BRT. Jensen's crime? Encouraging students to debate controversial issues such as transgenderism.
According to a recording of the meeting, which Jensen gave to Heat Street, he had asked his class to read Jonathan Haidt and Greg Lukianoff's seminal Atlantic article 'The Coddling of the American Mind'. 'This would be hilariously ironic if it wasn't kind of sad', Jensen told the BRT official. He was threatened with an investigation, and for reasons undisclosed was not invited back to teach the next semester.
Though BRTs are described as support mechanisms, aimed at resolving unpleasant incidents and fostering campus diversity, Jensen's experience reveals the more sinister reality. The FIRE report notes that most of the BRTs surveyed only purported to provide 'education' to the offender, rather than punishment. But this, in itself, is deeply coercive. Not least because 42 per cent of investigations surveyed involved campus law enforcement. This is modern campus censorship at its most militarised.
Another irony here is that, as two professors pointed out in an article for the New Republic, BRTs are hitting the very subjects devoted to discussing issues of racial and sexual discrimination. Even a discussion about racism could be lodged as a bias incident. Fighting discrimination (no matter how illusory) has become the defining obsession of campus politics, and yet students are being encouraged to avoid learning about it or discussing it frankly.
Censorship is always, on some level, anti-intellectual. It presupposes that certain truths are best unchallenged, that certain opinions are better left unsaid, and that people are either too easily led or too easily shaken to participate in public life fully. BRTs make this plain. What's more, they show that PC censorship has become a thoroughly neocolonial endeavour, devoted to looking after those black, brown, gay or trans folk deemed too wretched for the cut and thrust of academic debate.
The rise of BRTs remind us just how hollowed-out intellectual life on campus has become. As colleges have become bureaucratised, as services have swelled while academic staff have been squeezed, they've drifted further away from their intellectual mission. Diversity is now the 'defining value', an article of faith. Tragically, this preoccupation has if anything made campus life more tense and fractured. Encouraging students to snitch every time they spy a 'racist' tequila party is hardly going to make students from different backgrounds feel more chilled out around one another.
But this is not an internal coup by diversity-crazed bureaucrats – academia itself has a lot to answer for. For decades, victim feminism, critical race theory and Frankfurt school blather about the harm in speech, the power structures created by images, the idea that words 'act upon' women and minorities, has laid the groundwork for the BRT craze. These ideas, which have so long gone unchallenged, have lent campus bureaucracies a moral mission, a justification for their bloat and meddling.
It's unclear whether BRTs are run by card-carrying ideologues or mere jobsworths, desperate to keep offended students happy and 'racist professor' headlines out of the press. But what's clear is that campus authoritarianism isn't just a figment of civil libertarians' imagination. Colleges have created vast byzantine bureaucracies which encourage students to snitch on their peers, which haul professors before committees for making off-the-cuff remarks, all in the name of protecting students from themed parties, sexist signage and, worst of all, debate. And they call us hysterical.
To enquire about republishing spiked's content, a right to reply or to request a correction, please contact the managing editor, Viv Regan.