Ken's an idiot, but the witch-hunt against him is worse
This is about fighting Corbyn, not anti-Semitism.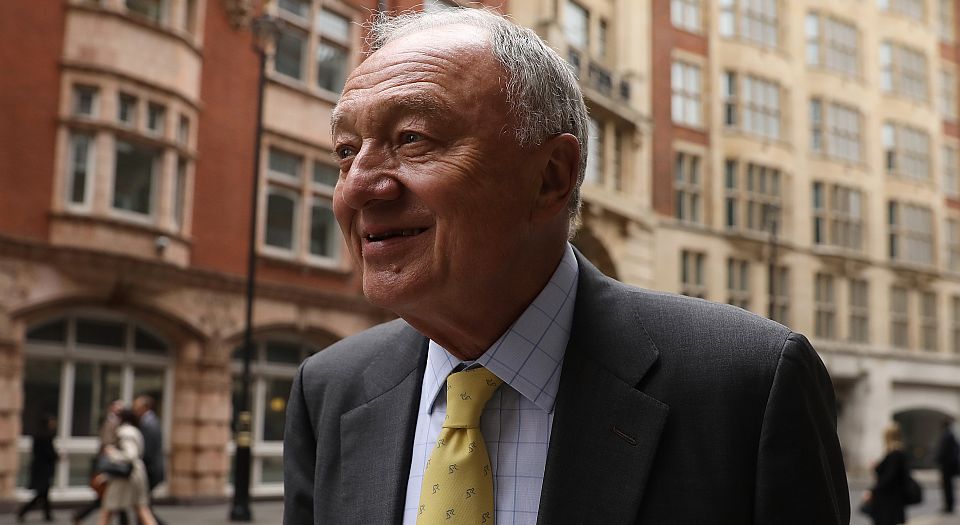 There's something ugly, authoritarian even, in the suspension of Ken Livingstone from the Labour Party. Yes, Livingstone has an unhealthy obsession with Zionism and an eccentric reading of history. His claim that Hitler was a fan of Zionism before 'he went mad and killed six million Jews' is easily shot down. But is it a crime now to hold kooky views? To think certain ideologies wicked, which is clearly how Ken thinks of Zionism? To twist the past to suit your political prejudices? No party would have a solitary member left if all the people with an overly rosy or ideological or prejudiced take on history were booted out. Ken, it seems, has been suspended for being offensive, for thinking a certain way, and that's pretty worrying for British politics.
Livingstone was suspended for two years on Tuesday evening following a party inquiry into his comments about Hitler. His Tourette's-like blather about Hitler and the Zionists and what he fantasises was a cosy relationship between them before the former 'went mad' is certainly curious. But the way he's been talked about, you'd be forgiven for thinking he was a Russian spy or a dangerous Labourite on the cusp of conquering the party with some perverse new ideology. The Labour court found him guilty of 'bringing the party into disrepute'. Senior Labour figures have declared themselves 'horrified' and 'ashamed' of his comments, and of the fact he was only suspended, rather than expelled. Labour members have been cutting up their membership cards. One Labourite hack says the failure to expel Ken means it is now 'morally indefensible to be a member of the Labour Party'.
What's this all about? To those of us who have always thought it morally indefensible to be a member of the Labour Party, it looks like a bizarre overreaction to one member's droning insistence that Hitler temporarily liked Zionism. According to this overheated worldview, it was moral to be a member of Labour when it refused to support the General Strike of 1926, and when in 1967 it refused to allow 'coloured immigrants' from Kenya — that is, persecuted Asians — to come to Britain, and when in 1969 it sent British troops to Ireland and gave rise to 25 years of war there, and when in 2001 and 2003 it sent troops to Afghanistan and Iraq, bringing about the deaths of hundreds of thousands of people, but it suddenly became immoral when the party decided only to suspend rather than expel a member with potty views of 20th-century history. In short, it's morally indefensible to be a member of Labour now that it refuses to kick out a man who some claim is racist towards Jews, but it was morally defensible when Labour was enacting repugnant racist laws and launching wars that killed untold numbers of brown people. What moral confusion – or depravity, even – is this?
If, in recent years, you stayed in Labour when it bombed Yugoslavia, Afghanistan and Iraq, and when it passed laws restricting the expression of religious hatred, and when it weakened the right to silence, the right to trial by jury and the age-old double jeopardy rule against being tried twice for the same crime, and when it introduced anti-social behaviour orders that utterly warped the universal, liberal principles of law, and when it replaced the politics of labour with the suspicious, spying 'politics of behaviour', and when it took the economy itself, the beating heart of meaningful politics, out of the democratic realm by making the Bank of England independent, but you cut up your membership card on Tuesday because Ken wasn't expelled, then it's possible it isn't only Ken's moral compass that's fucked.
That even the Blairite sections of the party are saying 'What has become of us?' over the failure to expel Livingstone should shoot down the notion that this has anything to do with principle or morality. These are the people who okayed barbarism in the Middle East. Who have sat and watched, or even cheered, as Tony Blair has returned to the political fray to try to overturn the biggest democratic mandate in history: Brexit. I would never join Labour (I'm left-wing, so why would I?), and I've never been a fan of either Blair or Livingstone, the former having been a genuine force for destruction in the world, the latter being one of those soulless Labourcrats in love with the state and in possession of a nasal whine that somehow sums up all the miserabilism and meanness of the local-politics set. But if I were forced at gunpoint to join a party with one of these twits, I'd probably plump for Livingstone. Less blood and illiberalism on his hands, which is something.
So if all of Labour's card-cutting, handwringing Livingstone-haters look pretty daft up there on their high horses, what's their pontificating all about? What's with their treatment of Livingstone as the worst thing – literally the worst thing – Labour has ever produced? The answer is pretty clear, and quite horrifying: they're politicising the very serious issue of anti-Semitism to the end of damaging Jeremy Corbyn. Their showtrial of Livingstone as an anti-Semite or an over-the-top anti-Zionist who has brought the party into disrepute is motored less by a genuine concern for the Jewish community in Britain than by a desire to dent and possibly even topple Corbyn. They have weaponised the noble goal of criticising and challenging left-wing anti-Semitism, and this is a very dangerous thing to have done.
One question cries out in relation to the Labour-leaning journalists and Labour MPs who over the past couple of years have taken a keen interest in the problem of leftish anti-Semitism or myopic anti-Zionism: where were you before Corbyn became party leader? Where were you over the past 10 years when it has become next to impossible for Israel-supporting students to organise on campus? When the BDS movement reduced Israeli academics and artists to the level of pariahs unfit for us decent Westerners to engage with? When on anti-Israel demonstrations there were anti-Semitic placards and chants, with widespread Nazi imagery and even images of hook-nosed Jews eating Palestinian babies – an old libel rehashed by so-called radicals? When many leftists cosied up to radical Islamism, largely over a shared, strange hatred of Israel?
For a long time, some on the left, including the Labourite left, have been flirting with an ugly, conspiratorial view of Israel, and even with an intolerant view of Jews, and only a small number of people challenged them. There certainly weren't daily newspaper columns, ceaseless furious tweeting or inquiries looking into the problem and confronting it with a better, more principled leftism that abhors hatred of the Jews and recognises that Israel is not the source of all the world's rot. Yet since the election of Corbyn as Labour leader in 2015, this has all become a major focus for Labourite movers and shakers and observers. Their aim, pretty explicitly, is to paint Corbyn, a noted critic of Israel and sometime sympathiser with Hamas, as the despoiler of Labour, warping a once principled left with the scourge of Jew-suspicion. This is just chronologically inaccurate, and fantastically cynical; it's the desperate use of a powerful, urgent problem like anti-Semitism to do the dirty work of fighting Labour's internal, oligarchical battles.
This is a really bad development. It pollutes the important task of anti-racism with the internecine concerns of a falling-apart party. It makes what ought to be an open, honest task – confronting anti-Semitism – into a witch-hunt, where any politician close to Corbyn might find themselves suspected and suspended, and where saying the wrong thing or sharing a questionable meme can see you had up for racism. Worse, it can only bolster some people's conviction that accusations of anti-Semitism are political fodder, wielded to the end of shutting down any criticism whatsoever of Israel or Zionism, and thus it's likely to strengthen indifference to this terrible and growing prejudice. Ken talks rubbish, of that there's no doubt. But the campaign against him is something far worse.
Brendan O'Neill is editor of spiked.
To enquire about republishing spiked's content, a right to reply or to request a correction, please contact the managing editor, Viv Regan.