The dark side of the happiness industry
Wellbeing advocates essentially tell us to be happy with our lot.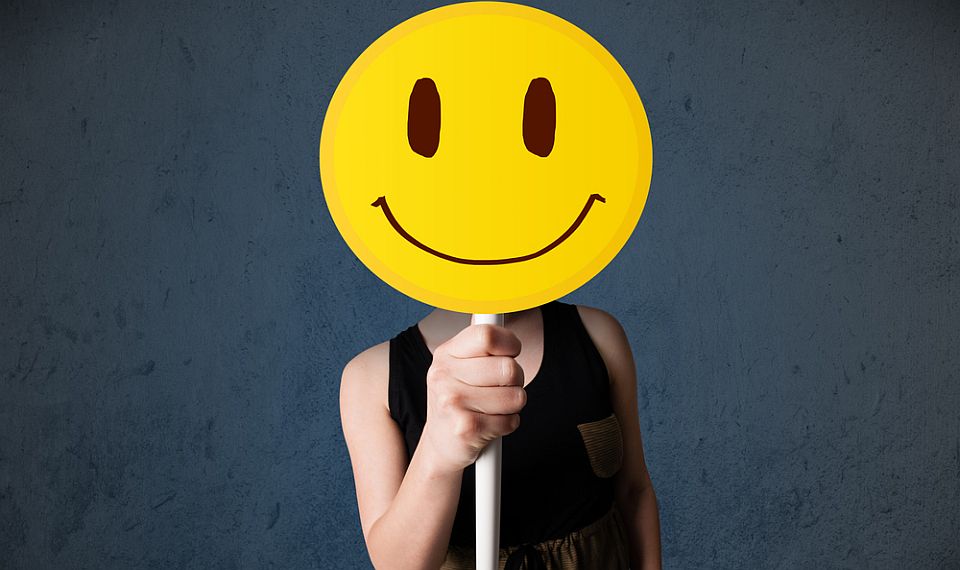 The UN launched its 2017 World Happiness Report last week, placing Norway at the top of its list of the happiest countries. These periodic reports make for light news pieces, but we shouldn't take them light-heartedly. For at least a decade now, happiness has been affirmed as 'serious business'. The UK now measures happiness – or 'subjective wellbeing'. Wales passed the Wellbeing of Future Generations Act in 2015, which requires paying attention not only to the economic but also the 'social and cultural wellbeing' of future generations. It also places heavy emphasis on the environment and sustainability.
Breaking wellbeing down in this way is often touted as a 'multi-faceted' or 'nuanced' approach to looking at society. But there is a real problem with seeing happiness as an 'increasingly recognised measure of progress', as the UN report puts it. Many contentious arguments can be dressed up in the language of wellbeing, making them hard to disagree with. After all, who doesn't want to be happy? But what happiness actually means to you or I is a far murkier matter. This allows an array of interested parties to fill in the blank with whatever they think ought to be important. As a result, there is a huge gap between what advocates and laypeople mean by happiness. Buying a new TV or having a beer with friends? That's not really happiness. Sustainability and 'pro-social spending' is, apparently, the real deal.
Having defined happiness in these terms, advocates then busily set about the task of ranking societies on this basis. The New Economics Foundation's 'Happy Planet Index' is a particularly egregious offender in this respect. It defines happiness as essentially having a small ecological footprint. The foundation regularly makes headlines declaring places like Vanuatu the 'happiest place on Earth'. In this way, happiness advocates argue that human progress, or personal advancement, do not necessarily make us happy. This concerning, anti-progress bent often goes unnoticed.
Happiness researchers never tire of pointing out that economic growth has risen while levels of happiness have changed little over time. But we always evaluate our lives on the terms of the present. The World Happiness Report, like most happiness surveys, asks people to rate their lives from 0 to 10, where 0 is the worst possible life and 10 is the best. No one answering that question is going to be thinking about high-speed travel or life on Mars. You don't rate your happiness on the basis of human advancement as yet unknown to you. But this doesn't mean that the future will not be better than today, and that we shouldn't strive towards it.
Policymakers, think-tanks and international organisations have gravitated towards happiness research because they have become wedded to the status quo. For decades, these groups have faced a crisis of meaning and purpose. The failure of pro-growth policies and the absence of real political challenges to capitalism have meant market societies no longer feel the need to make good on the promise that they can deliver prosperity for all. In an era when capitalist societies are struggling to expand and generalise wealth, playing down material enrichment, in favour of personal wellbeing, is useful.
Happiness advocates are at pains to emphasise the insignificance of economics to our wellbeing. The UN report bends over backwards to avoid the conclusion that higher incomes typically mean better outcomes. It says that, for example, 'having someone to count on' is just as good as raising your income from $600 to $10,000. The What Works Centre for Wellbeing's recent report on 'wellbeing inequality' is at pains to point out that trust and community have a bigger bearing on wellbeing than unemployment.
Poverty, unemployment, persistent inequality… the perennial problems of capitalist society have proved stubbornly resistant to change. That is why the focus on happiness, despite its lighthearted feel, is so dangerous. It encourages people to accept the way things are, to view their aspirations as misguided quests and to accept 'inner peace' as a radical alternative to material advancement. Material problems are redefined as essentially subjective problems, whose solutions lie in changing how people think and feel. This is because changing the world in real, material ways has come to seem impossible.
To enquire about republishing spiked's content, a right to reply or to request a correction, please contact the managing editor, Viv Regan.