The SNP isn't interested in independence
Scottish nationalism is more about therapy than democracy.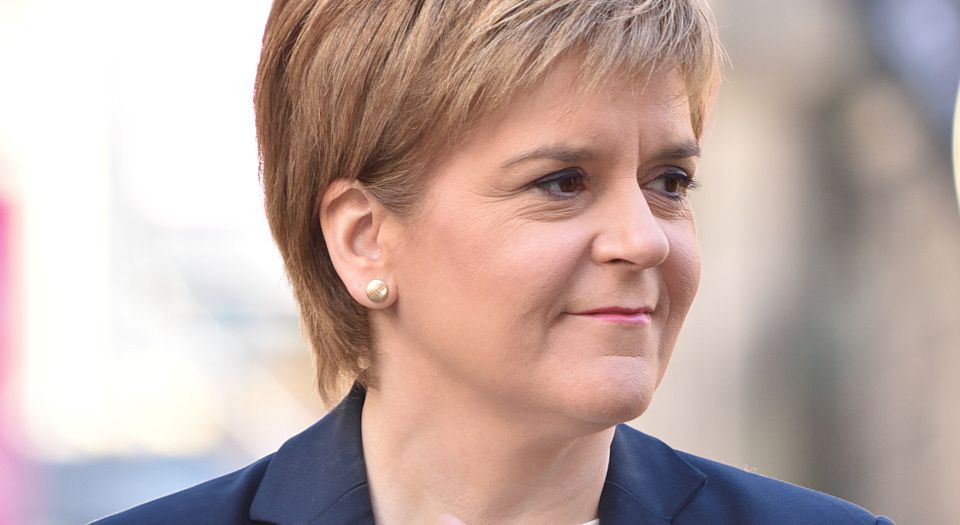 As Scottish independence once again rears its head, with SNP leader Nicola Sturgeon saying Scots have a right to opt out of Brexit, it's worth remembering that a sizeable number of SNP voters voted for Brexit. According to the Lord Ashcroft polls, more than a third of SNP voters say they voted for Britain to leave the EU.
While there are always strange outliers in polls – who are the seven per cent of UKIP voters who chose Remain? – that 36 per cent of Scottish nationalists voted Leave is important. On the surface, it may seem strange. The SNP has been resolutely pro-EU. It has staked its bid for independence from the UK on its potential to remain part of the EU. So surely the fact that a third of its supporters want out of the EU is a little odd?
Actually, the nationalism of the SNP is itself odd. It calls itself a movement for national independence, but it seems to have little interest in independence. Its nationalism is less about Scots governing themselves than it is a desire for national recognition, for validation of Scotland's specialness. SNP nationalism longs for recognition of Scottish national identity, without said nation actually exercising true independence.
Consider some of the disputes during the independence referendum in 2014, between the then Tory/Lib Dem coalition government in Westminster and the SNP. The SNP was adamant that, post-independence, Scotland would still be allowed to use the pound and be governed by the Bank of England. Westminster, of course, opposed this idea. Having your own currency, and exercising control over it, has historically been an important feature of national independence. (The SNP, it is reported, is now considering introducing a new currency pegged to the pound – but this looks more like a response to Westminster's 'No' to Scotland using the pound than an expression of national independence.)
The ultimate aim of Scottish nationalism is to achieve 'independence' from the UK within the confines of the EU. Staying in the EU is now the SNP's main argument for leaving the UK. Paradoxically, this pro-EU stance is common to many national separatist movements in Europe. Their demand is increasingly national recognition twinned with EU integration.
So, Flemish separatists in Belgium say they want independence from the Belgian state so that they can further integrate into the EU. As The Economist put it, they hope to 'see Belgium "evaporate" within the EU'. Danny Pieters, a leader of the Flemish nationalist movement, has said he 'sees no need for a Flemish army: one day Belgian forces will be part of a European one'. Likewise, Catalan nationalists, in the words of Politico, want to exit the 'EU by one door [through independence from Spain] and come right back in through another'.
The dreams of these new nationalists seem to have little to do with national sovereignty. Nationalism, from the revolutions of 1848 to the anti-colonial struggles of the 20th century, has traditionally been a vehicle through which a population achieved democracy. Democracy relies on a collective body of people that can refer to itself as 'we'. The US Constitution refers to 'We, the people'. National elections are run on questions of what 'we' want. Europe's new nationalists are only interested in their cry of 'we' being recognised; they don't want any 'we' actually to exercise power. Instead, they would transfer many of their new nations' powers and decision-making processes to various bodies in Brussels.
They claim to yearn for independence, yet wish to hand the EU more power over political life, and ultimately over their people. National independence movements were once geared towards allowing a defined set of people, a community, to govern their state collectively. In the case of Scottish nationalism, that goal has been erased, and it's all about winning acknowledgement for Scottish national identity. It has more in common with therapy than democracy.
Tom Bailey is a spiked columnist. Follow him on Twitter: @tBaileyBailey
Picture by: Wikimedia Commons
To enquire about republishing spiked's content, a right to reply or to request a correction, please contact the managing editor, Viv Regan.