The war of the veil
When it's okay to say no hijabs allowed.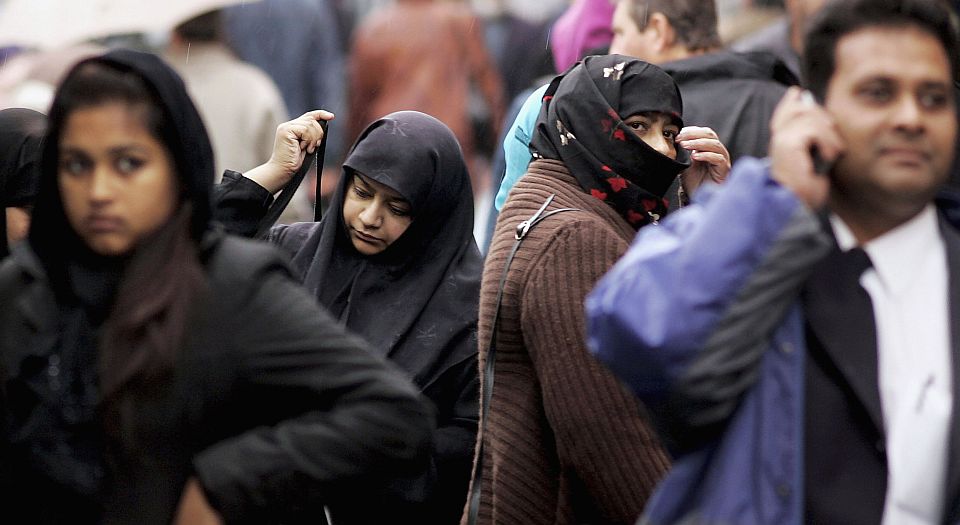 One of the benefits of Brexit is that, in time, we will be spared the dreary task of ploughing through formulaic judgements from the European Court of Justice (ECJ) in Luxembourg. However, employment lawyers (who delight in these monotonous outpourings) had their hopes raised when on 14 March the ECJ issued two judgements on whether a company may lawfully forbid its staff from wearing the Islamic headscarf.
One case came from Belgium, and another from France (where Islamic full-face veils have become an especially controversial topic). Each involved private companies and the background facts were broadly similar. In the Belgian case, G4S Secure Solutions employed one Ms Achbita as a receptionist in 2003. Three years later, she told her employer that she intended to wear an Islamic headscarf at work. The company told her that she could not do this, as it had a policy of neutrality in the workplace: this forbade staff from wearing 'any visible signs of their political, philosophical or religious beliefs'.
Ms Achita refused to comply and so was dismissed. She then sued, alleging unlawful discrimination on religious grounds. Both the Labour Court and the Higher Labour Court in Antwerp rejected her claims. They concluded that this blanket ban did not amount to a form of direct discrimination. They also concluded that there was no evidence of indirect discrimination, which can arise when an ostensibly neutral policy impacts adversely on a particular protected group. Under European equality law, direct discrimination cannot be justified, although indirect discrimination can be, provided either it can be objectively justified by reference to a legitimate aim of the employer, or the employer is seeking to uphold a genuine occupational requirement.
Ms Achita appealed again and a higher court referred the case to the ECJ for a preliminary ruling on a point of European Union law.
Meanwhile, in France, one Ms Bougnaoui met up with Micropole, another information technology company, at a student jobs fair in 2007. It explained to her on their first meeting that, should she come to work for the company, wearing an Islamic headscarf might pose a problem when she was in contact with customers. She was advised that she would not be able to wear the veil in all circumstances. She then applied for an internship at Micropole, which offered her a place. Part of her role included visiting clients at their offices. When starting work, she only wore a simple bandana. She then started wearing an Islamic headscarf. Matters came to a head in 2009, after a customer complained. She refused to stop wearing the headscarf, and was dismissed. She sued, also alleging discrimination.
As with the other case, the French Labour court rejected her claim of discrimination. It found that Micropole's objection was justified and proportionate. The company wished to protect its reputation and to avoid conflict with its customers' beliefs. An appeal court took the same view: while Ms Bougnaoui had the right to follow the religion of her choice, her decision to wear the headscarf to work also impinged on the company's clients, without any consideration for their beliefs. The French appeal court decided that this impinged on their rights.
The case went up to France's highest court, which then referred the case to the ECJ. It asked whether refraining from wearing a headscarf, so as to interact with customers more smoothly, amounted to a 'genuine occupational requirement' of the job in question. The Swedish, UK, French and Belgian governments all intervened to make submissions to the ECJ.
The ECJ's judgements quote extensively from Directive 2000/78/EC (the Equality Directive), which requires EU member states to implement a general framework for equal treatment in employment. In the Belgian case, the ECJ avoided making any finding on the facts. It simply reiterated the obvious – namely, that an employer's blanket ban on the visible wearing of any political, philosophical or religious sign in the workplace was not a form of direct discrimination. As for indirect discrimination, the ECJ concluded that the policy might constitute a form of indirect discrimination, unless it was objectively justified by reference to a legitimate aim, such as the pursuit of a policy of neutrality in relation to dealings with customers. It sent the case back to the Belgian court.
In the French case, the ECJ ventured further. It suggested that a customer's wish no longer to have services provided by a worker who, like Ms Bougnaoui, was assigned to that customer by her employer and wears an Islamic headscarf could be indirectly discriminatory. It reasoned that there must be very limited circumstances in which a genuine occupational requirement for a job could be based on religious belief, thereby sending out a none too subtle hint to the French court.
In the UK, it is commonplace for Muslim women to wear a headscarf to work. Some may wonder why this issue has become such a battleground in other European states. In France, a secular republic with a long-standing tradition of laïcité, visible manifestations of religious identity have given rise to a number of employment disputes.
An irony is that, as many women donning the hijab admit, the decision to wear a headscarf or a veil in the West is not strictly a response to a religious imperative; rather, it is 'a sociopolitical choice and representation' which rejects 'social pressure' and 'the influence of Western media and the Western world'.
This surely weakens the argument, based on equality, that employers should tolerate the wearing of headscarves or veils on religious grounds. If wearing the veil or the headscarf is, at base, a political statement in the West, many employers could make a reasonable case that politics and political statements have no role to play in the services which they provide.
Barbara Hewson is a barrister. Her views here are personal.
To enquire about republishing spiked's content, a right to reply or to request a correction, please contact the managing editor, Viv Regan.