Liz Truss's rape reforms are wrong and unjust
Rape complainants must be cross-examined live in court.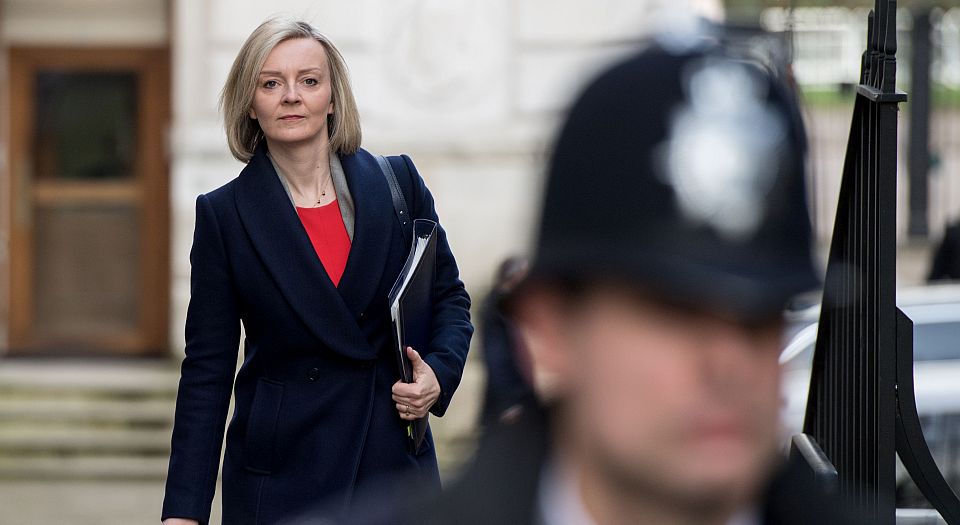 The UK justice secretary Liz Truss has announced plans to allow rape complainants to give evidence via pre-recorded video. Rape complainants are already able to give portions of their evidence via video. Since 2009, they have been able to give their 'evidence in chief' – which is where they give their side of the story – on a video that is recorded almost immediately after they make their initial complaint. Truss's plan is to allow pre-recording of their cross-examination, too. This is the part of the case in which their account is challenged, and the defendant's version of events is put to them.
Of course, giving evidence about a crime you have been a victim of is deeply distressing. But Truss's plans are terrible, for a number of reasons. First, they increase the inequality between the defendant and his accuser. Going to court as a defendant can also be extremely distressing, especially if you have been falsely accused. The fact that complainants will be afforded rights that are not afforded to defendants means their experience is uneven; it damages the ideal of legal equality.
In 2009, the Coroners and Justice Act introduced the giving of evidence in chief via video. The 1999 Youth Justice and Criminal Evidence Act created 'special measures' for vulnerable or intimidated witnesses, including a right to give evidence from behind a screen. So our justice system already treats the evidence of complainants as more worthy of protection and security than the evidence of defendants. This is a dangerous trajectory, heightening the possibility of miscarriages of justice. Truss's plan will make things even worse.
There are practical problems here, too. The cross-examination process is when the defence's case is put to the complainant. If the complainant says something new when she/he is giving evidence, then the defendant must be able to challenge this new evidence and put his own case. But if the cross-examination is pre-recorded, then the ability of the defendant to respond to evidence will be severely limited. The defence case will be incapable of adapting or changing in light of what is said by the complainant.
Truss's proposals will make things worse for rape victims, too. Pre-recording all of a complainant's evidence means the jury will never see the complainant in person. They will see the defendant only. I imagine these proposals will be unpopular with prosecutors, who appreciate that having a witness in front of the jury, live, helps to make their case more believable. Judges will no doubt have to direct juries not to disbelieve a complainant merely because they have not seen her in person. But juries might well be reluctant to convict someone when they have not heard from the complainant directly, in the court. We should not be surprised if the conviction rate for rape actually goes down if Truss's plan comes to fruition.
Sadly, prosecuting rape has become a deeply politicised issue. Liz Truss is the latest in a long line of politicians who see rape reform as a way of generating favourable headlines, with little thought to the impact they might have on the justice system. These proposals further erode the principle that a defendant and his accuser are equal before the law, and they make it more difficult for the justice system to deal with rape effectively. Scrap them.
Luke Gittos is law editor at spiked and author of Why Rape Culture is a Dangerous Myth: From Steubenville to Ched Evans. (Buy this book from Amazon(UK).)
To enquire about republishing spiked's content, a right to reply or to request a correction, please contact the managing editor, Viv Regan.