Mhairi Black: a Twitter politician
New MPs are more interested in trending than serving.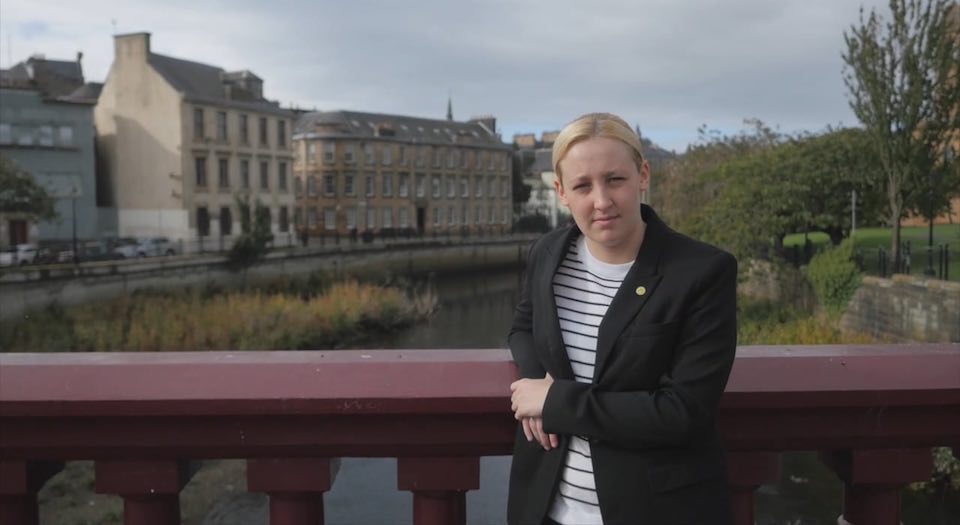 The shortest time an MP has served in the UK parliament is zero days, a record set by Irish Parliamentary Party MP Thomas Higgins in 1906. Higgins died after the votes had been cast, but before the result was announced – meaning he was posthumously elected.
Mhairi Black, the Scottish Nationalist Party MP for Paisley and Renfrewshire South, has been an MP for longer than Higgins, but she too might cut short her stint in Westminster. The Sunday Post reports that Black 'didn't know' whether she was going to stand for re-election in 2020. Apparently, she 'hates' being in Westminster because she finds it 'depressing'.
Black is now 22, having started her career as an MP at the tender age of 20. She is the youngest MP to be elected for over 300 years. But it wasn't drive or ambition that propelled her into politics. Describing her political career, Black says she 'fell into university, fell into this and have fallen into most jobs I've had'. 'It has been nearly two years [in Westminster] and I still hate the place', she continued 'I think you should only stand in politics if you think there is a need for you to be in it.' Black's main issue with Westminster seems to be largely superficial. 'All the traditions are weird', she says. 'To get your seat you have to go in early in the morning and reserve it [with a green prayer card] at 8am.'
Clearly Black isn't really that interested in politics. This is not to say that her criticism of Westminster's silly rules and archaic traditions doesn't hold some truth, but if the annoyance of saying 'hear, hear' rather than clapping (which she has complained about) is enough to make her quit, it's hard to imagine she had much political conviction in the first place.
Black's nonchalance about being an elected representative is symptomatic of a wider problem in the new cohort of MPs in parliament. In the age of parliament TV and social media, MPs now know that what they say in the House of Commons is not only for the ears of their fellow MPs, but for journalists and trigger-happy tweeters. Having Westminster debate open to the public is obviously a good thing. The problem is that many MPs now deliver their speeches not to parliament, or to the public, but to Twitter. They say things that they know will get them to 'trend'; they pull stunts which serve no material political purpose other than to 'raise awareness' on social media or in the headlines – usually awareness about themselves.
Black's maiden speech was a perfect example of this. It went viral, and is now remembered not because of its content, but because it gained over 11million online views and was trending in Nigeria by the end of the day. Jess Phillips, and other relatively new MPs like Stella Creasy, similarly use their time in Westminster to address Twitter, rather than make serious political interventions. Back in 2015, Creasy infamously shouted the word tampon at a Conservative MP until he too said the T word – an event which won her praise on social media, but didn't make any political gains for women.
MPs are supposed to stand for election on the basis that they want to represent their constituents, that they vehemently believe in political change. Becoming an MP isn't just a job, and Black shouldn't be so flippant about 'falling into' being an MP. Clearly Black's position as a Scottish nationalist would mean she would rather be in Holyrood than Westminster, but ducking out after five years because the place is 'depressing' is a copout, plain and simple.
Some argue that Black's boredom is fair enough. Westminster politics has been a dull and lifeless pursuit for years, with politicians playing ping pong with small-fry issues like recycling initiatives and public-health panics. But recent events in UK politics have changed all this. Brexit, the most dramatic political event in recent British history, has shaken Westminster. Now, more than ever, the public must scrutinise MPs' dedication to politics, and their representation of the political will of the public.
If Black does decide to throw in the towel, her absence in Westminster won't make much of a difference. Many are distressed at Black's threats to quit, describing her as the kind of radical young woman Westminster needs. But it's quite clear Black hasn't got the stomach to stand up for her political beliefs. It's times like these that we should remind ourselves of what a truly powerful young woman looks like. Take Bernadette McAliskey, then Devlin, who entered Westminster in 1969 in the throes of the crisis in Northern Ireland. When faced with the stark reality of Westminster's elitism and corruption, Devlin didn't quit because it was 'depressing' – she fought for what she believed in. In fact, she quite literally fought political injustices – decking the then home secretary Reginald Maudling in 1972 over his remarks about Bloody Sunday.
What Westminster really needs is a few more MPs like Devlin, and a few less like Black, who see politics as something they can fall into, and out of, on a whim.
Ella Whelan is assistant editor at spiked. Follow her on Twitter: @Ella_M_Whelan
To enquire about republishing spiked's content, a right to reply or to request a correction, please contact the managing editor, Viv Regan.