Uber: the illusion of growth
The dark truth about Uber? It doesn't make money.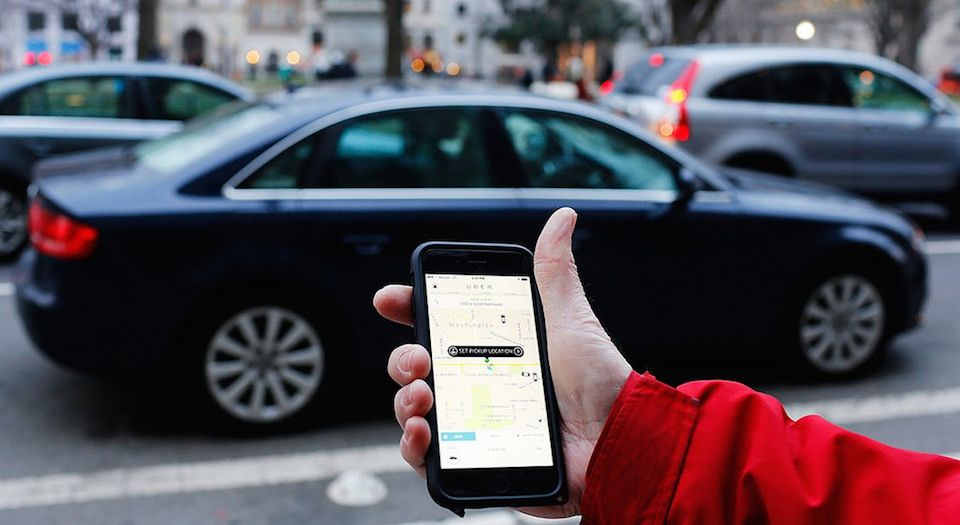 At the end of February, footage was leaked of Uber chief executive Travis Kalanick arguing with one of his drivers. In the video, Kalanick and the driver argue over Uber changing its fares over the years, particularly for Uber's high-end black-car service. The drop in price, the driver claimed, had left him bankrupt. Kalanick responded by suggesting the driver didn't want to take responsibility for his own actions.
Uber drivers have plenty of reasons to be angry. The ride-hailing app has continuously changed the way fares are collected, leaving many drivers with diminished incomes. Changing the charging structure has resulted in many drivers being out of pocket, with those who bought cars for the high-end version of the app no longer able to charge adequate fare rates to cover the cost of the car itself.
The video footage, among other controversies, has led to Uber being viewed as some sort of exploitative capitalist monster. As the New York Daily News writes, 'Every move Uber has made since its inception has been on the backs of workers'. Uber, says the NYDN writer, is 'an entire business model predicated on the exploitation of workers'.
Yet for all that is wrong with Uber and the way it has stiffed many of its drivers, it is, at the same time, subsidising its drivers and not actually making a profit from their labour. According to company financial reports, when you pay for your trip with Uber, you are only covering a fraction of the actual cost. Passengers only pay for 41 per cent of the actual cost of their trip. The rest is subsidised by the company. Rather than squeezing as much profit as possible out of drivers, Uber is funnelling money into lowering the cost of each trip. And these subsidies are resulting in Uber sustaining massive losses.
It's no secret that Uber is haemorrhaging money. In 2016 it was on track to lose a total of $3 billion (£2.46 billion). Such losses are greater than those sustained by any other start-up, including Amazon in its early years. And, as has been reported, driver subsidies accounted for the majority of Uber's losses in 2016. Those subsidies aren't coming out of the kindness of Uber's heart, of course. Uber has long held on to the hope that through subsidising its fares it can run other firms out of business, create a monopoly and start making a profit. In China, Uber lost billions attempting to undercut the Chinese app Didi Chuxing, as well as traditional cab drivers. It admitted defeat in 2016.
Instead of Uber's pockets being lined by the hard toil of its drivers, the company is eating through investment from venture capitalists to keep its low-fare strategy going.
Uber is not alone among Silicon Valley firms in its inability to turn a profit (though the scale of its losses are indeed extraordinary). Many tech firms, from the San Francisco Bay to Cambridge, Massachusetts, still run at a loss, predicated on the idea that once sufficient market share is achieved, profits will start rolling in. Venture capitalists, desperate for returns in an era of historically loose monetary policy, have chucked an incredible amount of money at these companies. The hope is that, one day, they will go public with billion-dollar valuations, allowing investors to cash out. The concern of investors is not so much whether or not these companies will one day be profitable enterprises (producing value, as capitalists have historically done) — the hope is that they will float on the market, shares will go up and investors can make a tidy profit.
To keep investors happy, firms like Uber have to keep up the appearance of growth. The barometer of success for many of these firms is not profitability, but revenue growth. Bereft of any idea for how to turn their companies into actual profit-making enterprises, they opt for endless expansion of their revenue stream. As Dan Lyons, the author of Disrupted, has pointed out, this strategy often amounts to buying dollars and selling them for 75 cents. It's revenue expansion, all right, but it's not creating value. And this is what Uber has done, and continues to do. It provides rides for below the actual cost, picking up more customers and bringing in more revenue, yet never actually turning a profit.
Uber may project an outward image of a ceaselessly expanding capitalist enterprise. It may be lauded among certain circles as presenting a new model of capitalism. But it is expanding without producing any actual value. It may provide a valuable service for customers and provide a living for its drivers, however meagre. But this is all at the behest of venture capitalists hoping to cash out after an initial public offering (IPO). Uber is, as one financial journalist pointed out, 'a charity case in disguise'.
Tom Bailey is a spiked columnist. Follow him on Twitter: @tBaileyBailey
To enquire about republishing spiked's content, a right to reply or to request a correction, please contact the managing editor, Viv Regan.