'The Dutch are sick of being lied to'
Meet the man hoping to be kingmaker in the Dutch elections.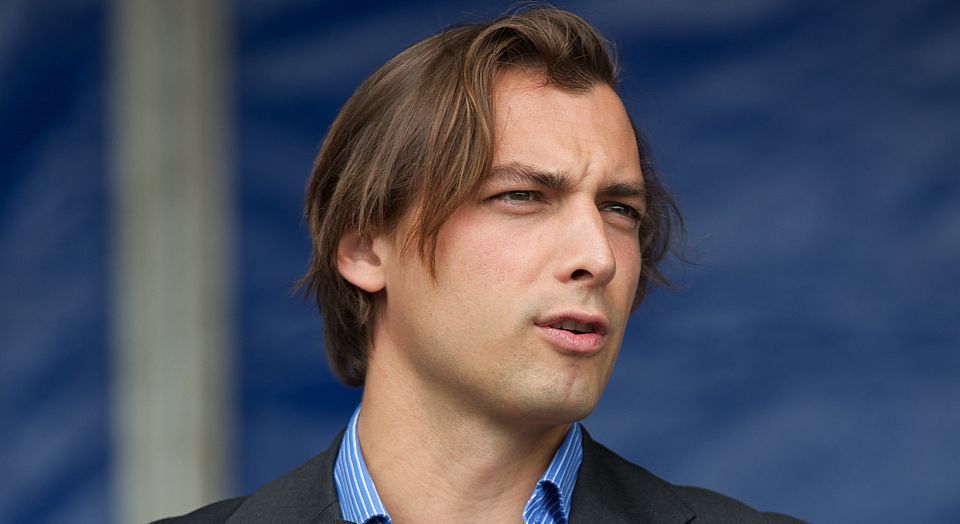 'This election is about if we're going to put up with the lying and dishonest political establishment… They tell stories to the public that almost everybody knows are not true. But there's a moment when you've been living in a dream, and you know you're waking up but you're still half asleep. We're at the point where we must decide if we want to see the world for what it really is.'
So says Thierry Baudet, founder of a new Dutch anti-EU party, Forum for Democracy (FvD). FvD is one of 28 parties contesting tomorrow's election. The Netherlands' proportional representation system makes coalitions inevitable, and Baudet's party is one of many that has also triumphed from the fragmentation of the 'lying and dishonest' political class he rails against. The ruling coalition of prime minister Mark Rutte's centre-right People's Party for Freedom and Democracy (VVD) and the Labour Party (PvdA) has haemorrhaged support, opening the field for new parties on the left and right.
So what are Dutch politicians lying about? Baudet, a 34-year-old journalist and academic, was catapulted into politics when the FvD – then a think-tank – fought for a referendum last year to reject the Ukraine-EU association agreement. More than 60 per cent of the vote sided with Baudet against the agreement. And yet, as is custom with EU referendums, the result was ignored. '[Rutte] took a couple of grievances that we have regarding the association agreement… and just added it to the Dutch version of the agreement. But Ukraine has never signed it.'
Baudet talks of the established parties as a 'cartel' which in their embrace of Brussels have removed politics from the people. 'They have allowed mass immigration, diluted our sovereignty, and they have by and large all agreed on those policies, while the people by and large opposed them. The people never wanted this. They never signed up for a continental super state. They were never enthusiastic about mass immigration. And they have been bullied into accepting it because otherwise they would be labelled racists or xenophobes.'
FvD is against mass migration. 'We see increasing divides between the immigrant populations and the native populations, which is made worse by elites that continue to keep our borders open', Baudet says. His political awakening came through a series of events post-9/11 that woke him up to what he sees as the Netherlands' problem with radical Islam and Muslim immigration: in 2002, the gay anti-Islam politician Pim Fortuyn was assassinated; and in 2004, the filmmaker Theo van Gogh was murdered by a Dutch-Moroccan Muslim who took offence at his film, Submission.
This is part of the reason why the FvD is one of the few parties willing to go into coalition with Geert Wilders' right-wing, anti-Islam Party for Freedom (PVV), which is snapping at the heels of Rutte's VVD and could emerge after Wednesday's vote as the largest party. Isn't Baudet concerned about working with a man whose one-page Twitter manifesto has called for the Koran to be banned and mosques to be closed down? 'I think those are rather ridiculous proposals', he says. 'But what I appreciate in the PVV is that it has put on the agenda the significant problem that we have with radical Islam in our time and Muslim immigration.'
I ask if he's ignoring the other side of the picture. As spiked has always argued, the problem today is not mass migration, but the unwillingness of Western European societies to discuss democratically the issue of mass migration, and also their inability to integrate new arrivals, to cohere communities around a set of shared values. 'I think it's both', he says. 'On the one hand you let in untold numbers of people from a completely different culture than your own. And on the other you're not doing anything to impose your own culture on them. It's the worst of both worlds.'
'We are doing all of this in the name of our open, tolerant, liberal, diverse, friendly society', he goes on. Indeed, Baudet has picked up support from disaffected liberals in the VVD who feel Muslim immigration has undermined the liberal, gay-friendly, pro-women's rights values that the Netherlands has come to represent. Nevertheless, I fear some of the FvD's proposals – cracking down on radical imams and making Islamic schools explicitly sign up to Western values – would undermine true tolerance in the name of protecting it.
In the space of a few years, the FvD has transformed from a think-tank to a real political force. The secret to its success? 'It's one word: Facebook', says Baudet. 'Last night I was in a venue in the north of the country with about 300 people or so. It was packed, it was wonderful. But we also had 172,000 viewers on our livestream. These are incredible statistics. These are better viewer numbers than a mainstream political talk show on television.' Though the FvD is projected to get around six seats, Baudet is confident it will shatter the pollsters' expectations and become a potential kingmaker in coalition talks.
As is the case with insurgent parties across Europe, agitation with Brussels is at the heart of the FvD's appeal. 'Within five years, the Netherlands will leave the EU', he says. 'People are so fed up with this Brussels bureaucracy, these arrogant, French-style bureaucrats who rain down regulations upon us, the mass immigration… we are done with that.' To this end, the FvD is campaigning for binding referendums and immediate polls on the Eurozone and open borders, which Baudet believes will push the EU to breaking point. 'The days of creatures like Verhofstadt are numbered.'
Beyond the heated debates about 'Islamisation', one suspects it is this yearning for control that most terrifies the 'dishonest' Dutch elite. 'Many intellectuals are convinced that the people are not clever enough to make decisions about their own lives', says Baudet. 'We think that if we include as many people as possible in our decision-making processes, we will be reminded of mistakes that we might otherwise have made; we will be enriched by the public debate that will follow.'
On that, any democrat can agree.
Tom Slater is deputy editor at spiked. Follow him on Twitter: @Tom_Slater_
To enquire about republishing spiked's content, a right to reply or to request a correction, please contact the managing editor, Viv Regan.