Battle of the boobs
Feminists defend freedom – but only for the right kind of women.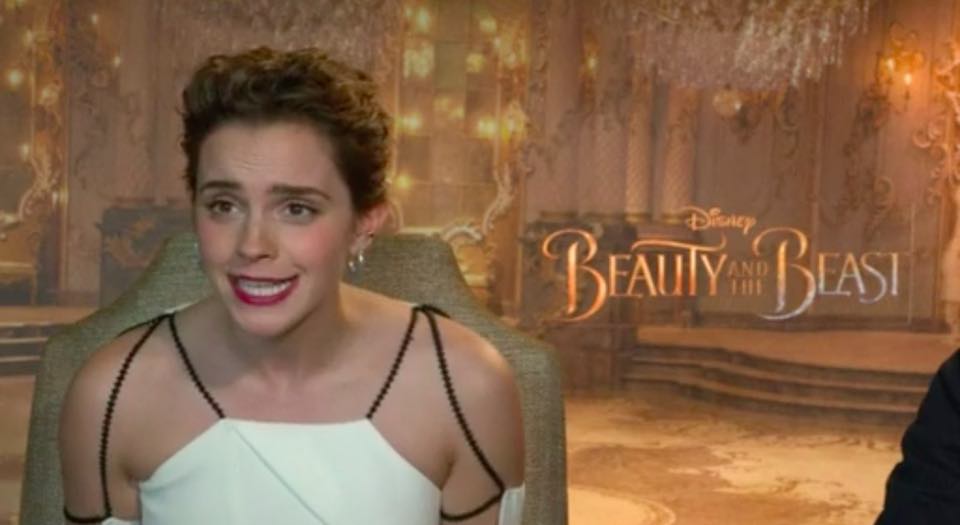 'Boobs are not news', claim feminists and anti-Page 3 campaigners. But, it seems, boobs are news – or at least Harry Potter actress Emma Watson's boobs are news. Watson posed semi-topless for a shoot in Vanity Fair, and, since then, war has broken out among feminist tweeters over whether or not this means she is still a feminist.
Among those giving Watson flak for baring some under-boob was professional prude Julia Hartley-Brewer, who tweeted, 'Feminism, feminism… gender wage gap… why oh why am I not taken seriously… feminism… oh, and here are my tits!'. It seems the Talk Radio host thought it was contradictory that the self-acclaimed feminist Watson would pose for a non-serious fashion shoot and continue to make semi-serious political arguments. Critics of Hartley-Brewer called out her 'sexism' for claiming that a woman could not be 'sexy and serious' at the same time.
Watson defended herself in a press interview, saying she was 'quietly stunned' at the reaction to her breasts. 'Feminism is about giving women choice', she said. 'It's about freedom, it's about liberation, it's about equality. I really don't know what my tits have to do with it.'
The furore over Watson's breasts is a storm in a teacup. The only people to take issue with the shoot were Hartley-Brewer and journalist Giles Coren, who made some idiotic remarks on Twitter about the size of Watson's breasts. Hardly shocking. The shoot itself wasn't controversial at all. In fact, it was really quite boring. Watson defended the pictures as 'interesting and beautiful', and said she was 'creatively involved and engaged' with the shoot. In truth, she isn't even topless – she is wearing a see-through mesh shirt with a jacket covering all but a part of her breasts. It was a standard fashion shoot, not a scandal.
But what this faux panic over breasts does reveal is how warped feminism's idea of choice and equality is. Watson claimed that feminism was about 'choice'. But contemporary feminism's stance on nudity and breasts in particular has been anti-choice for quite some time. The No More Page 3 campaign called for the banning of boobs from the pages of tabloid newspapers like the Sun, because, it claimed, pictures of topless women have no place in print media. However, the official campaign's Facebook page celebrated Watson's shoot, sharing an article that said 'Emma Watson's boobs prove we still need feminism'. Feminists can't seem to make up their minds: are women publicly baring their boobs good feminists, or bad women?
Clearly feminists have a hierarchical approach to breast-baring. When someone like Emma Watson shows a bit of skin, in a classy, expensive magazine like Vanity Fair, that's okay. But when blonde, tanned glamour models pose topless in a cheap tabloid, that's not okay. Watson's breasts are a symbol of women's liberation; but Page 3 model's breasts are a symbol of women's exploitation.
What's the difference? Both are getting paid for being photographed less than fully clothed (Watson a hell of a lot more than the average glamour model), and both are representing themselves as sexual, attractive beings. Most importantly, both have chosen to pose for the shoot and have willingly decided to shed their bras for the cameras, and are seeking attention for images of their bodies. But the glamour model is not afforded the praise given to Watson. She isn't brave or inspirational; her dirty pictures must be covered up.
Watson and other feminists don't actually believe in women's choice. In their celebration of Watson and demonisation of Page 3, contemporary feminists have proven themselves to be fundamentally against women's bodily freedom. Feminists only give the thumbs up to middle-class boobs, clad in hundreds of pounds worth of Burberry gear or displayed ironically with the #freethenipple hashtag. When women choose to display their breasts teamed with nothing but Ann Summers knickers, that freedom is revoked. Women shouldn't be allowed to make a choice to display themselves as overtly sexual, for tabloids or magazines which don't have a coffee-shop, right-on readership, or so the logic goes.
Forget the carping from knee-jerk tweeters. The real threat to women's freedom comes from within contemporary feminism, from the idea that there are good boobs and bad boobs – that there are good, progressive women, and bad, objectified ones. If you believe in women's freedom, you must support women's choice to do whatever they want with their bodies. Until Watson and her feminist compadres realise the double standard and deep class prejudice involved in their selective celebration of women's sexuality, their claims about 'choice' will continue to ring hollow.
Ella Whelan is assistant editor at spiked. Follow her on Twitter: @Ella_M_Whelan
To enquire about republishing spiked's content, a right to reply or to request a correction, please contact the managing editor, Viv Regan.