A travesty of justice
The criminal justice system is enabling false allegations.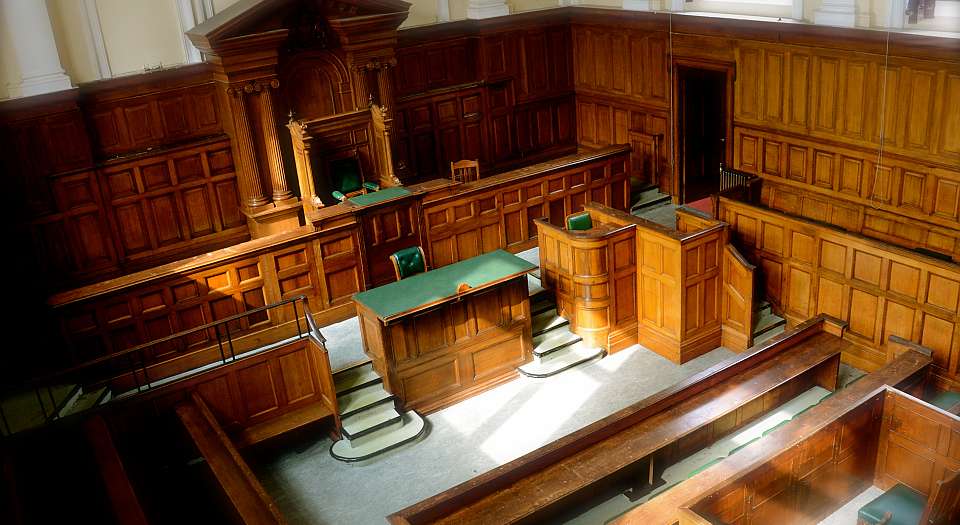 Last month, it was reported that a 29-year-old social worker, Amy Partington, was acquitted of seven charges of indecent assault against another child between 2000 and 2002, allegedly committed when she was only a minor herself. Her accuser is now a 25-year-old former music student.
The complainant was reported to have a history of depression, anger issues and self-harm. The jury was evidently unconvinced by her claims, finding Partington not guilty in only 50 minutes, following a three-day trial.
This case is troubling in several ways. It appears that Partington knew her accuser from school, and occasionally used to walk her home. The accuser's parents split up when she was little. Partington went on to do well academically. Following A-levels, she took a degree at Manchester Metropolitan University in criminology and sociology. In June 2015, she graduated with a master's degree in social work, and was then employed by Manchester City Council as a social worker. Partington has no idea why she should have been accused in this horrible fashion, but speculated that possibly her accuser was jealous of her doing well in life.
By contrast, her accuser's life seems to have been unsettled. Her own mother revealed: 'When she was about 13 she started cutting herself and we couldn't understand why she was so upset and angry.' It seems that the accuser first told her mother about her claims when she was 22, but in an extremely vague way: 'She just said that things happened. She said that Amy used to make her touch her.' The following year she reported her claims to the police. Partington was informed of the allegations in 2016, and was forced to take leave from work.
If the claims had been made contemporaneously, Partington would have been dealt with by a youth court, if indeed a decision to charge was made at all. As a child herself, her anonymity would have been protected. The Crown Prosecution Service's guidelines on youth offending make clear that very careful consideration needs to be given in cases where both parties are minors as to whether it is in the public interest to prosecute.
However, the notoriously 'victim-centric' CPS is heavily invested in prosecuting sex cases. Despite an overall drop in crime, the volume of sexual offences it prosecutes surged by 29 per cent between 2013 and 2016. Last year, the director of public prosecutions reported that prosecutions for sexual offences and domestic violence now represent 18.6 per cent of the CPS caseload.
Partington's case raises the obvious question of why the police and the CPS are not doing more to filter out false allegations, and to take deterrent action against false accusers. It's timely, therefore, that this month an important new Dutch study on the topic, entitled Motives for Filing a False Allegation of Rape, was published by academics De Zutter, Horselenberg and van Koppen.
This looked at 57 cases of false allegations, where the claim was retracted and then further investigated, to discover the reason for the retraction. It revisits the typology proposed by an influential study on false rape allegations by Eugene Kanin in 1994.
Kanin looked at false allegations made in a small US town between 1978 and 1987. He considered 45 examples. His conclusion was that there are three main motives for filing a false allegation: alibi, revenge and attention/sympathy seeking. Those using it as an alibi typically seek to cover up other consensual behaviours, such as the wife seeking to conceal an affair, or a schoolgirl who does not want her parents to know that she is sexually active.
The revenge motif occurs when an accuser wishes to retaliate against another person: for example, a strict parent or an unpopular teacher. The attention-seekers typically want to elicit concern among their own family and friends, and so they tend to invent claims against a stereotypical sinister stranger, with few identifying details. Other studies have thrown up additional motivators for making false allegations, such as material gain. A disturbed mental state or even psychopathology can also produce false accusations.
This new study also draws attention to how unwanted but consensual sex can be relabeled as rape. The authors state: 'Studies on fabricated rape have consistently shown that lay people tend to associate not wanting sex with rape (De Zutter, Horselenberg, and van Koppen, 2016; De Zutter et al, 2017). Thus, if a complainant recounts her unwanted consensual sexual encounter to friends and family, her social environment will react with the label of rape. Once the consensual sexual encounter is labeled rape by the environment, it creates a proverbial point of no return in the head of the complainant who decides to file a false allegation of rape at the police station instead of confronting her social environment with the assertion that their label is invalid (Veraart, 1997, 2006).'
Of the 57 cases examined in the Dutch study, the authors found that one claim was made for material gain and 35 for emotional gain. Almost one in four used the claim to cover up other behaviour. In 10 cases, no explanation for the retraction was recorded. Rather worryingly, a further 12 complainants – 21 per cent of the sample – were unable to explain why they made a false allegation.
Partington's experience suggests that British police and prosecutors are failing to grapple with the problem of false allegations. It is one thing to listen to a complainant, but as we have seen, the police and the CPS prefer to 'believe the victim'. This skewed ideological perspective means that weak cases are not identified and filtered out early on. It is rare for false accusers to be prosecuted: typically, they are deemed 'vulnerable', and so no action is taken. Thus, there is little disincentive for people to make false reports of sex offences, especially historic ones.
We can see this skewed perspective in the review by the UK victims' commissioner published this week, Are We Getting It Right for Young Victims of Crime? The commissioner is an ardent belief campaigner, and her review reiterates time and time again the dangerous myth that those who report an offence should be believed at the outset.
The review says: 'The victims' code does not explicitly state that children should be believed or taken seriously, however previous literature, case reviews and investigations have clearly highlighted that there is a need for a cultural shift in taking children seriously and believing them when they report a crime. This review investigates whether this cultural shift has been embedded in the criminal justice system and whether children who report crimes now are believed and taken seriously.'
There is a world of difference, as the commissioner should know, between taking an allegation seriously and believing it. To believe an allegation at the outset is to reverse the presumption of innocence to which any accused person is entitled. This is not acceptable. As Sir Richard Henriques explained in his damning critique of Operation Midland (the police investigation into allegations of child abuse and murder by a VIP paedophile ring), it restricts an investigating officer's ability to test a complainant's account. Investigations should be objective and impartial from the outset.
But as long as UK law-enforcement agencies indulge the unprincipled groupthink of belief campaigners, false allegations will flourish, scarce public resources will be wasted taking weak cases to court, and innocent people like Partington will have their lives turned upside down. It's time to stand up to this deeply flawed system. It is a travesty of justice.
Barbara Hewson is a barrister. Her views here are personal.
Picture by: Surrey County Council News, published under a creative commons license.
To enquire about republishing spiked's content, a right to reply or to request a correction, please contact the managing editor, Viv Regan.