Turning journalism into a crime
The proposed new Espionage Act would devastate press freedom.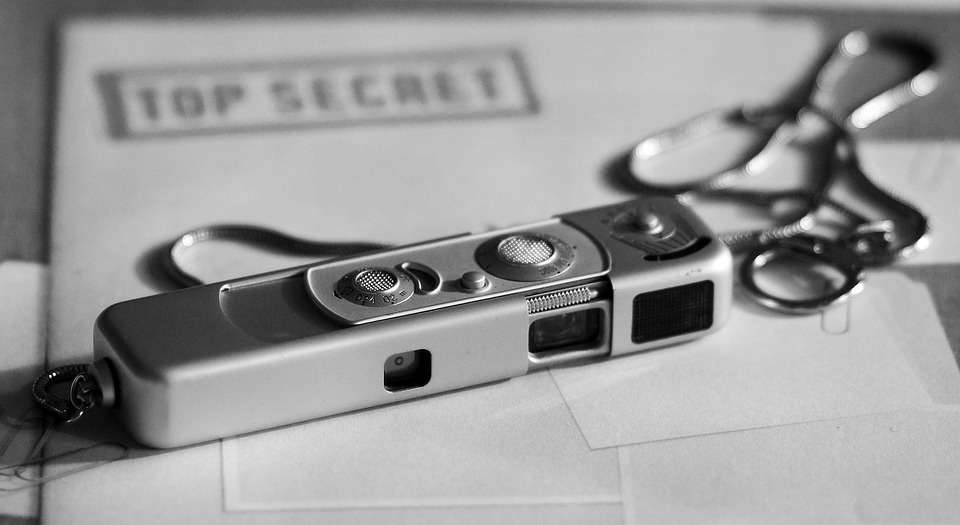 Journalists and whistleblowers in Britain could be treated as spies and imprisoned for years under proposals for a new Espionage Act. The Register revealed on Friday that the UK Law Commission's latest recommendations to the government include treating journalists and leakers as foreign agents, in an attempt to ban future reporting of large data leaks, like the Edward Snowden revelations.
The 326-page consultation paper, titled Protection of Official Data, proposes that the 'redrafted offence' of espionage would be 'capable of being committed by someone who not only communicates information, but also by someone who obtains or gathers it'. The paper proposes 'no restriction on who can commit the offence'. Had this proposed law been in place in 2013, it could have led to the jailing of Alan Rusbridger, the then Guardian editor who published the Snowden data leaks, for the crime of handling the information passed to his reporters by Snowden.
As if press freedom in Britain wasn't in a dire enough state. While handling the Snowden story, Rusbridger was threatened with jail and a gagging order when the government attempted to block the story. These new proposals would result in a further chilling effect on press freedom, scaring investigative journalists out of doing their jobs properly.
Under the new proposals certain government offices would become completely off-limits for reporters and whistleblowers. The Register noted: 'British Embassies abroad, intelligence and security offices, and data centres not officially publicised by the government would be designated as "prohibited places" or "protected sites", making it an offence to publish information about them or to "approach, inspect, pass over or enter" for any "purpose prejudicial" to national security.' This gives free rein to certain agencies of the state, which would never have to worry about being held to account. They would be protected from investigation.
The proposals would replace four Official Secrets Acts and would remove 'public interest' as a defence for anyone accused of offences. This is insidious. The public-interest defence in the realm of leaks is the one legal tool that provides protection for lowly reporters when faced with the full force of state power.
The report suggests blocking one of the fundamental tenets of journalism: holding the powerful to account. If certain areas of state are cordoned off, so that penetrating them becomes punishable by long jail terms, then who will dare to criticise and attempt to uncover the farthest reaches of state power? To fulfil their role in a democratic society, journalists must be free to delve into the darkest recesses of government influence.
Beyond the contents of the consultation, the methods used to carry it out appear to have been decidedly underhand. By the Commission's own admission, the consultation was devised without any meaningful input from journalists or rights groups. This is despite law commissioner David Ormerod QC claiming in the Telegraph that, 'We've scrutinised the law and consulted widely with… media and human-rights organisations'. Open Rights Group (ORG) was one of the NGOs listed by the report as having been consulted, yet ORG's chief executive Jim Killock told the Register: 'There was no consultation. There were some emails with our legal adviser about having a meeting, which petered out without any discussion or detail being given.' Similarly, the Guardian said it attended a 'high-level, very general chat' about the consultation last year, and then heard nothing more.
This unwillingness to consult both sides in the debate, and the neglectful gaps in the report, highlight how one-sided the proposals truly are. The document suggests removing the historic public-interest defence in an apparent bid to protect national security, yet it fails to define what it means by 'national security'.
The bias in the document speaks to a wider attitude among those in power, who are becoming far too comfortable with imposing themselves on the press. This can be seen in the allegations that David Cameron attempted to get Daily Mail editor Paul Dacre fired in the run-up to the EU referendum, as well as in the recent Royal Charter for press regulation.
Should these proposals come to pass, they would destroy investigative journalism as we know it. The Leveson Inquiry has already proposed various measures that would stifle press freedom and investigative journalism; these proposals go even further, making it virtually impossible for journalists to investigate the powerful. Investigative journalism relies on a delicate balance of relationships with contacts or whistleblowers. Those whistleblowers speak to the press if they are confident journalists will protect their sources. But journalists can only offer that protection when they are assured of their own protection under a public-interest defence. If the state gets to decide what constitutes public interest, or indeed that there is no such thing, what's to stop them blocking all news stories about state-run offices? While, for now, we are talking about 'national security' level stories, there is no reason to assume the government won't find a way to broaden this undefined term to cover all manner of state-controlled sins. That would put an end to NHS whistleblowers, for example, who rightly highlight poor care and sometimes even abusive treatment.
The Law Commission's proposals should alarm anyone who believes in a free and democratic society. If these proposals were to become law we would effectively be passing a huge chunk of journalism into state hands, and it is the public who will lose out. Knowledge is power, and by attempting to criminalise certain kinds of journalism the government is seeking to control how much the British public can know about the state they live under. These proposals, if acted upon, would take Britain a leap closer to authoritarian rule — they must be scrapped.
To enquire about republishing spiked's content, a right to reply or to request a correction, please contact the managing editor, Viv Regan.