FSUR 2017: the honourable mentions
Five of the maddest bans from this year's Free Speech University Rankings.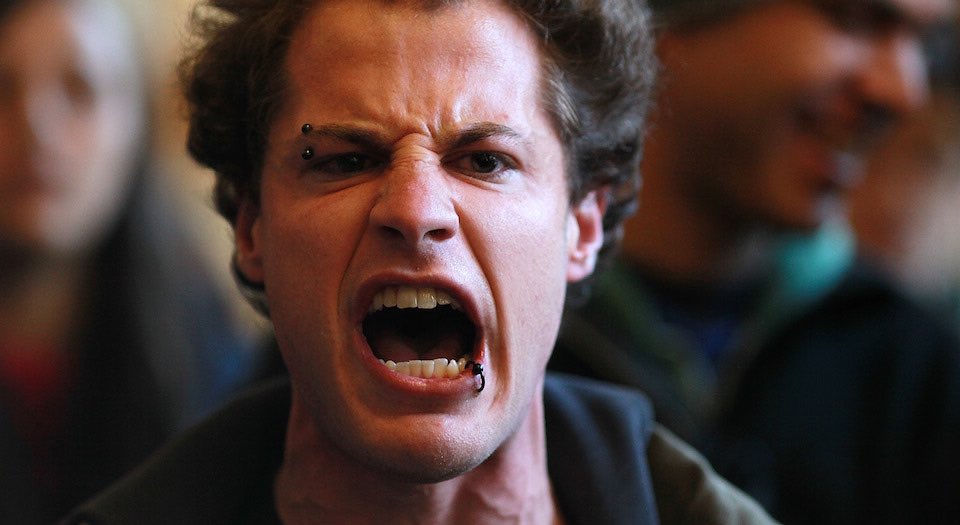 Today spiked launches the Free Speech University Rankings 2017, the third annual edition of our groundbreaking analysis of campus censorship in the UK. It paints a bleak picture. Censorship on campus is getting worse as universities and students' unions seek to ban or regulate or smother free speech out of existence. In what should be bastions of open debate, speaking your mind is now a dangerous game. But with campus bureaucrats constantly rising to new megalomaniacal heights, some of the bans at least make for striking – and sometimes hilarious – reading. Here are five of the maddest things we found this year.
London South Bank's warning on blasphemy
The fight for the freedom to criticise religion, to blaspheme, was at the very heart of the historic fight for free speech. Yet it seems some universities, terrified of offending students of faith, are turning the clock back. The FSUR 2017 found that 43 per cent of universities censor speech that might offend religious people. But London South Bank University's Code of Practice for Freedom of Speech was easily the most striking. It warns students that one definition of an 'unlawful meeting' is one 'at which there is a likelihood that the speaker(s) may… commit blasphemy'. If you ever needed more proof that campus censorship is a sign of a new Endarkenment, have a read of this.
Edinburgh makes misgendering a thoughtcrime
Restrictions on criticism of transgenderism or 'misgendering' trans students figured high in the findings this year. According to our research, 34 per cent of institutions had a policy of restricting discussion of transgender issues or of enforced transgender pronouns. Yet more proof that transgenderism is the fastest-formed orthodoxy of our times. But the University of Edinburgh's Trans Equality Policy took things an Orwellian step further. Not only does it require students to 'use the name and pronoun that the person asks you to'; it also tells them to 'think of the person as being the gender that they want you to think of them as'. It has quite literally made 'transphobia' a thoughtcrime.
Newcastle's puritancial policies
If you thought university was a time to set your sexuality, as well as your mind, free, have a look at Newcastle University Students' Union's policies. Not only does the union ban 'wolf-whistling, catcalling or making sexual noises', it has some pretty stringent regulations regarding clubnight promotion: 'Never objectify students by using them as a tool, in imagery or wording, to draw custom, eg promoting events with the promise of "sexy shot-girls", basing marketing on the idea of "available" women or men.' Apparently even suggesting that students might want to have sex with each other is horrifying to these little Mary Whitehouses.
Cardiff Met's guide on 'inclusive language'
Worried that your choice of words might be conveying a hidden, deep-seated sexism? Then Cardiff Metropolitan University's guide to inclusive language is a must-read. Here's one gem of advice: 'It's good practice to alternate the order of the genders if you are talking about women and men, he or she, mother and father (though not mid-sentence, as it sounds a bit forced).'
Steve the Stag
One fascinating byelaw, held by the University of Surrey Students' Union, dictates how the SU mascot, Steve the Stag, may be depicted by members. Here's the quote in full. Read it. Think of someone taking the time to write it. And you'll glimpse something of the maddened mindset that underpins campus censorship today: 'No member is permitted to position, use, photograph, or depict the official mascot in any way that would run contrary to the values of the union – this includes (but is not limited to): drinking alcohol; smoking cigarettes; involved in lewd acts.'
Read the full results of the Free Speech University Rankings 2017 here.
To enquire about republishing spiked's content, a right to reply or to request a correction, please contact the managing editor, Viv Regan.