Gambling with people's autonomy
MPs' attack on FOBTs makes problem gamblers of us all.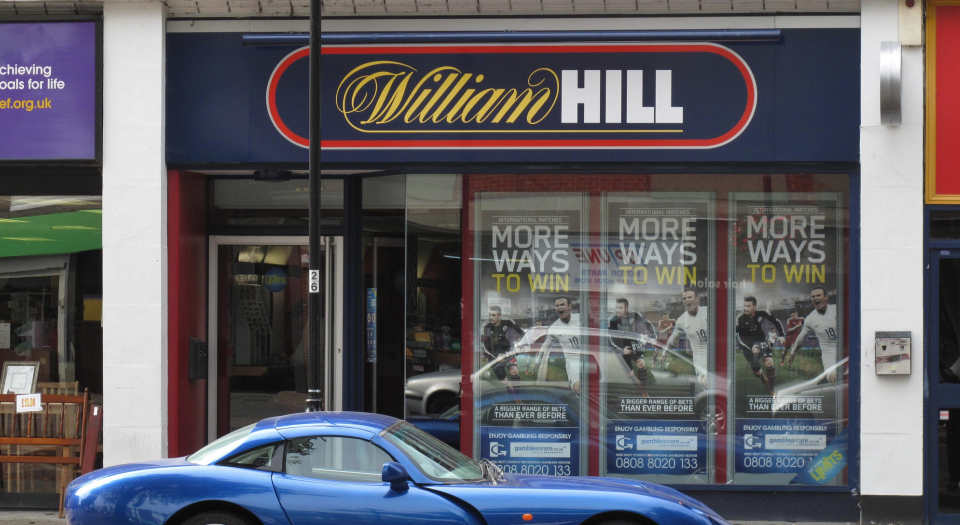 As a teenager living in a seaside town, I recall spending a lot of time and money playing slot machines at the local arcade. Putting coppers into one-arm bandits and hoping that silver coins would come out filled many a weekend and school holiday. Of course, the reality was that winnings were generally paid in two- rather than 10-pence coins. 'It makes a lot of noise when it pays out', my dad used to say to me, before noting that it doesn't seem to make much noise when you put your money in.
I've not played on a slot machine since my early twenties, but the media coverage last week of Fixed-Odds Betting Terminals (FOBTs) – Assessing the Impact, an All Party Parliamentary Group report into a particular type of gambling machine, prompted me to try my luck once again. So I headed to a local bookies to investigate just what all the fuss is about.
What struck me on entering the bookies were the signs warning of the dangers of gambling and explaining where I could go to get help. They were everywhere, including on the four FOBT machines (the maximum number allowed by law) in the corner of the bookies.
I soon discovered that a FOBT allows you to set a limit in terms of time and/or money (although I'd already set myself a limit of £10). There are a choice of games, too, so I plumped for the one game that I knew how to play – Blackjack. To cut a long story short, my bankroll went up and down, but I eventually left with nothing. The experience reminded me why I rarely play Blackjack any more, and why I never play on fruit machines. I do gamble – poker at casinos, and a few horse-racing bets a year. But I shan't be rushing off to play a FOBT again any time soon.
My experience of the mundane reality of FOBTs was in stark contrast to the fearmongering that accompanied last week's APPG report. MP Carolyn Harris, speaking at the report's launch, talked of how it was vital to protect the vulnerable, especially in poorer communities, from 'the crack cocaine of gambling'. She said FOBTs were 'sucking money out of the pockets of families'.
The report has been criticised by the Association of British Bookmakers (ABB). Its chief executive, Malcolm George, said the report amounted to little more than 'the view of a tiny group of anti-betting-shop MPs'. He also said that behind the report were the vested interests of those who would benefit should the report's recommendations be implemented.
Despite claiming to be 'evidence-based', it is clear the report is driven, in the main, by the precautionary principle – namely, that in the absence of knowing future risks or harms, we should act just in case. So the report recommends lowering the maximum stake from £100 to perhaps as low as £2, 'on a precautionary basis until sufficient evidence is presented that the high stakes on these machines do not cause harm'.
If these MPs were really concerned about the cost of gambling, the one thing they could do is to lower the minimum stake on betting, so people who enjoy gambling get more for their money. Not that that would appeal to the MPs in the APPG. They don't want to make gambling cheaper. Rather, their underlying objective is to interfere in and regulate people's everyday lives, to, as the report puts it, 'protect the most vulnerable in our society'.
This move against FOBTs and betting shops sets a dangerous precedent. It treats us all as if we are vulnerable and need to be saved – or prevented from doing harm to ourselves. In effect, these MPs are seeking to save us from ourselves.
But there really is no need to do so. There is already help available for anyone who thinks they have a gambling problem. Funded by voluntary contributions from the gambling industry, GamCare, an advice and support service for problem gamblers, is advertised everywhere, including in casinos and betting shops. Better still, one can always turn to one's friends and family for help and advice. As I often say to friends and family who are starting out playing poker, lessons can be expensive, and sometimes you don't know you're being taught a lesson until it's too late. As in many areas of life, we sometimes need to learn those lessons ourselves.
The MPs' report shows just how negative and condescending is their view of human beings and our ability to make choices for ourselves. The word 'vulnerable' appears 27 times in the report. With the exception of perhaps a small percentage who have real problems with gambling and money, I doubt that there are any gamblers who would refer to themselves as vulnerable.
This moralising assault on FOBTs is unlikely to go down well in the communities the MPs are saying they want to help. The vote for Brexit last year should have taught them the dangers of assuming that a small group of politicians knows what is best for us. Let's hope that the government doesn't listen to this report and leaves us to make choices for ourselves.
Jon Bryan lives and works in Newcastle, is treasurer of the Great Debate and regularly plays poker.
To enquire about republishing spiked's content, a right to reply or to request a correction, please contact the managing editor, Viv Regan.