Make Doctor Who a black woman? Please don't
It's philistine to obsess over diversity in culture.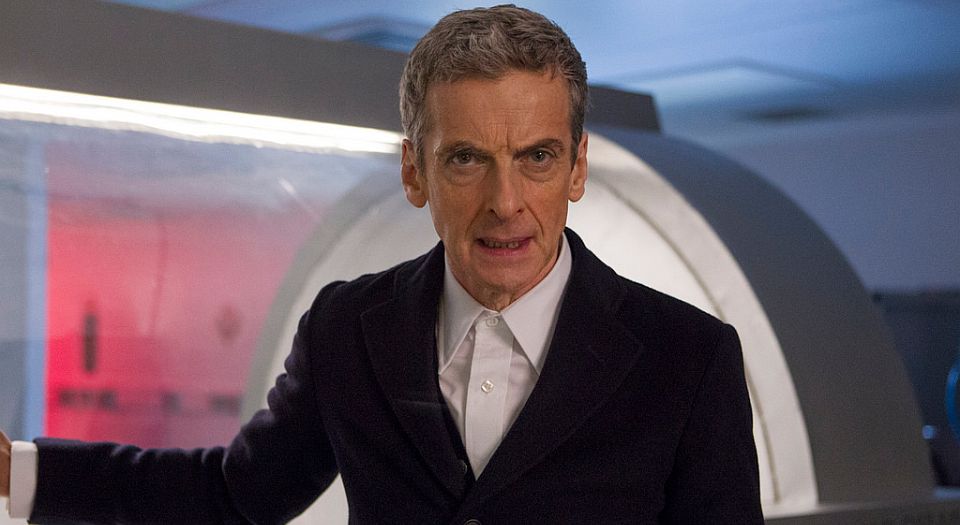 'Predictable as ever, Doctor', says the Master in the Doctor Who episode 'The Deadly Assassin'. In a similar vein, the Guardian has followed the announcement that Peter Capaldi is leaving the series with not one but two articles about how the new Doctor must be a woman, black or preferably both. Because white males are boring! After all, it's 2017. As the Hitler Youth said to the 19th-century humanists: 'We don't think like that anymore.'
Of course, there is nothing wrong with having more women and black people cast in mainstream roles. The more the merrier. But when cultural representation of diversity becomes an end in itself, then it becomes meaningless, a box-ticking exercise that distracts from exploring what stories we want to tell and why.
Moreover, when on-screen diversity is seen as the pathway to a more just society we're in trouble. Not only does this entail a re-essentialising of people along biological lines – something that emancipatory movements, from female to black to gay liberation, fought long and hard to get away from – but it is also, at root, unradical. Diversity of representation is embraced by cultural elites as a gesture that suggests change, but which in fact does nothing but reinvent the ideological status quo to be more palatable. In the end, it is simply the cultural version of capitalist logic: equality will trickle down to the disadvantaged by their representation in culture.
This sort of mainstream, essentialist tokenism also has an impact on freedom of expression – it limits the ways we can think about storytelling.
The real problem with Doctor Who has nothing to do with the gender or race of its actors. As Nicholas Barber notes in The Economist, the contemporary trend is for fictional universes to shrink around the private lives of their characters. Star Wars, James Bond and Sherlock have all lost whatever ambition they might once have had, and have turned into glorified family soap operas. Doctor Who has also been showing strong tendencies in this direction, with the parentage of River Song being a particularly drawn-out, dull and self-involved storyline.
It is useful to note that the James Bond franchise is going through the same agonies in trying to find the right actor to fill the central role. Due to the sense that the franchise has no more interesting stories to tell, the focus is now on who will play the man, with similar attitudes towards atypical (ie, tokenistic) casting being thrown around. Let's make him black! American! A woman! Etc.
'Casting is storytelling', says Joss Whedon. Cast an actor in a role, and you have cast all his previous roles, too. This is why actors become established as 'types' so quickly, and why 'casting against type' can be either fun or difficult. The art of the casting director is to know the persona that the actor embodies and work out how this can serve the story. This is not always obvious. In this sense, race and gender matter, and finding the right actor for a role matters. But it must only matter to the character.
For example, James Bond has been defined through various personas, but they all added to an essential Bondness that is found in the original character. What drives Bond is that is he's a failed aristocrat, and this Gestalt is inherent to all his representations across the eras. For this reason he should be white – it is inherent to the meaning of the character. And it is also the reason why Bond is becoming more and more irrelevant. On the other hand, it does not matter if Hermione is played by a black person. Race is not part of who she is.
As Hegel said, 'The individual does not invent his own content, he is what he is by acting out the universal as his own content'. When you translate this logic into the realm of fiction, it means that, by being true to their own logic, fictional characters achieve universal appeal.
The initial impulse behind Doctor Who was educational. The Doctor could take his audience and explore any time and any place in history. But while Doctor Who still has the superficialities of a sci-fi time-travel show, the underlying need to look outward and explore the new, unfamiliar and Other seems to be missing from recent series. It has been replaced by a seeming obligation to hold a mirror up to the audience and say 'You exist too!'. The Doctor has become a means for others.
The main question for Doctor Who must be: what story does the next Doctor want to tell? If casting is determined by biology, then the only stories that can be told will concern the character's meaning to us. We will be stuck with Doctors that ultimately only represent something that is outside themselves – that is, concepts of race and gender.
Trying to create diversity through casting makes us lose sight of the universal, and with it the essence of the stories we want to tell.
Maren Thom is a writer based in London.
To enquire about republishing spiked's content, a right to reply or to request a correction, please contact the managing editor, Viv Regan.