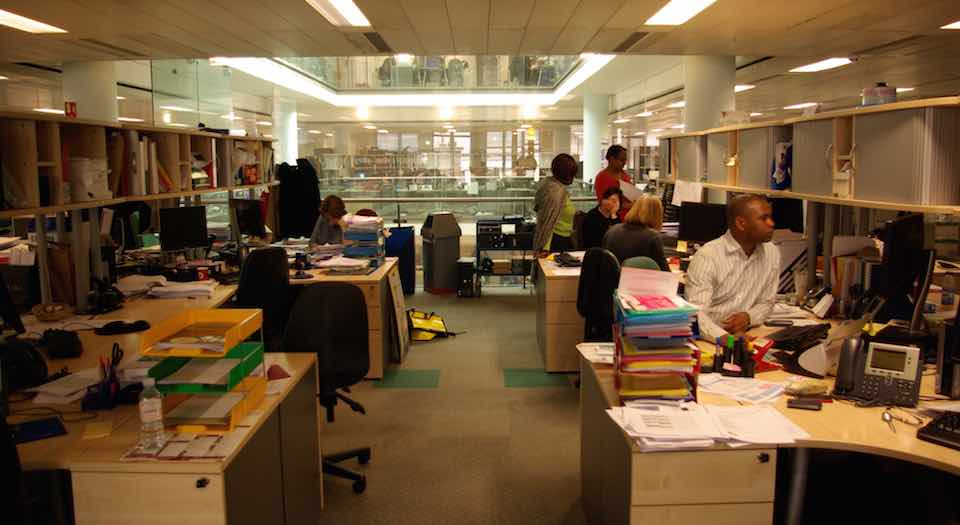 Long-read
The neoliberal individual
Ralph Fevre's latest explores the future of work and politics.
Ralph Fevre's new book Individualism and Inequality: The Future of Work and Politics explores the origins of individualism and looks at how ideas about the individual in society have changed, especially with the rise of neoliberal thinking at the turn of the millennium.
Fevre describes two very different worlds or societies chronologically separated by the year 1979 – the year Margaret Thatcher was elected UK prime minister. In the pre-1979 world, ideas about the individual were informed by what Fevre calls 'sentimental individualism', a compassionate liberal belief in the potential to change society for the better. In the post-1979 world, continues Fevre, our conception of the individual is framed by neoliberalism.
Fevre traces sentimental individualism back to the work of 18th-century thinkers Thomas Paine and Adam Smith. What was significant about Paine's contribution was that he replaced the idea of God-given natural rights with a 'belief that every individual shared a common humanity, which compelled others to recognise those natural rights'. Fevre argues that Paine, who was to become such a key figure in the American Revolution, helped to usher in an era of mass individualism, with rights increasingly being demanded for everyone, regardless of class, gender or race. This Enlightenment emphasis on universal human qualities fed ideas of social progress, from the abolition of slavery to universal suffrage and civil rights. As the 19th century developed, individualism underwent a sentimental turn, with the values of compassion and care expressed and exemplified in the work of the children's charity Barnardo's and the nurse Florence Nightingale.
Individualism and Inequality traces the expansion of a different idea of individualism over the course of the 20th century. At its centre is what Fevre calls the 'cognitive individual', which is characterised by the idea that personal success or failure in society is the responsibility of individuals alone. Its roots can be partially found in Adam Smith's work, but it really gains its strongest formulation in the work of 19th-century philosopher and sociologist Herbert Spencer. Unlike Smith, Spencer felt there was a certain inevitability to inequality. In Man Versus the State (1884), Spencer argued that market forces had the potential to cultivate virtues, although he was sceptical about the potential to change the character of the poor. He was thus strongly against state intervention to compensate for the market.
The story told in Individualism and Inequality covers the shift from sentimental individualism to cognitive individualism during the course of the 20th century. 'Belief in human qualities', writes Fevre, 'was gradually replaced by knowledge of human qualities, which stimulated the growth of the neoliberal incarnation of individualism'. Hitherto, cognitive individualism had been kept in check by commitments to sentimental ideals and a belief in the potential of social progress.
Fevre identifies the 1970s as the point at which ideas about society and the individual changed dramatically. Many of those who identified themselves as leftwing became disillusioned with political parties on the left, which had failed to achieve social progress. Fevre suggests that in the UK, Thatcher seized the moment in 1979 and won the General Election because she appealed to the individual aspirations of those who felt the Labour Party no longer represented their interests. Her victory was echoed in the US, with the election of Ronald Reagan as president in 1981. And in the background, businesses were busy restructuring and internationalising more of their operations, marking the beginnings of what we know now as globalisation, and membership of workers' unions also declined, especially after Thatcher's defeat of the British miners in the mid-1980s. The neoliberal model was further enhanced by the collapse of the Soviet Union in 1991 and the fall of Stalinist governments and socialist movements worldwide. Now there really was no alternative to the global march of capitalism.
A very different individual has emerged after this period of transition. The cognitive individual, according to Fevre, aims to achieve self-actualisation and self-determination through the market rather than engaging in projects to change society. He notes the narrowing of aspiration from public goals, informed by sentimentalist ideals for a better world, to private goals driven by personal interest. With a restricted political realm, Fevre describes how businesses and organisations have taken increasing responsibility for the welfare and aspirations of individuals, embracing the neoliberal ideal.
This takes several forms, including the delegation of responsibility and 'autonomy' to employees. While this sounds progressive, Fevre shows that this leaves employees with the responsibility to ensure business success. As a result, they end up disciplining themselves. He sees this as a masterstroke by employers as their interests (more profits) become tied up with the aspiration of individuals to improve their individual performance.
Employers have also taken responsibility for the welfare of employees through the regulation of interpersonal behaviour, notes Fevre. Anti-bullying and harassment codes are now largely ubiquitous in American and British workplaces, and employers increasingly take responsibility for the health of workers, including their mental wellbeing.
The latter part of Individualism and Inequality is based on empirical research into how workers perceive their 'responsible' employers and workplaces. Fevre finds that some six out of 10 workers feel that their employers treat them as individuals and positively identify with the neoliberal model. This leaves 40 per cent of workers feeling sceptical towards the narrative of caring and nurturing employers. The surveys in his book show that most employees report unreasonable demands at work and ill-treatment by supervisors or others. However, Fevre questions whether there really is more stress and insecurity at work or whether it is people's perceptions of stress and insecurity that have changed. He finds that employment tenure has actually lengthened rather than shortened over recent years.
However, what concerns Fevre most is that the neoliberal workplace is making claims for meaning that used to belong to sentimental individualism. He calls this a 'category mistake'. He shows that people's aspirations for self-actualisation and self-determination are frequently dashed, because people expect to gain too much from work – a job is a job and so can only give so much meaning to life. Fevre suggests that in the end there is 'insufficient individualism at work'.
This is surely the biggest problem with the neoliberal model – its limiting of human subjectivity to the realm of personal wellbeing and private gain in the market place. Important cultural practices, such as education and art are, are instrumentalised, and demoralised in the process. So, for example, the curriculum of schools and universities is considered valuable only to the extent that it helps students to get jobs, to live sustainable lifestyles or to improve their mental wellbeing. For Fevre this is another category mistake. What to teach is a moral question about what we value as a society and want to pass on to the next generation. We teach something because we believe it is valuable in itself. When the curriculum is subject to rational calculation – because it has some measurable 'impact' – its inherent value has been undermined.
It is also interesting to interpret Individualism and Inequality in light of Britain's vote to leave the European Union. Fevre found workers divided between those who embraced the neoliberal ideal and those who didn't. One of the comments made by those who voted Remain and were so upset with the outcome of the referendum was that leaving the EU was a 'threat to their way of live'. In Fevre's work, we can see how these individuals have invested much of themselves in the market and see it as a means for self-actualisation. They view borders as a barrier to their personal ambition and have no immediate need for a common identity based on class or nation. The market is the ladder they have been climbing for much of their life. Conversely, there are those who have gained little from the neoliberalism and see elites failing to represent their interests. They want a politics that allows them to take care of their own.
Fevre finishes with a plea to revive sentimental individualism and to rekindle an aspiration for social change. He encourages workers to recognise that others have similar experiences, and to identify their experiences as public rather than private matters.
Alex Standish is a senior lecturer in geography education, at University College London/Institute of Education.
Individualism and Inequality: The Future of Work and Politics, by Raplh Fevre, is published by Edward Elgar Publishing. (Order this book from Amazon(UK)).
Picture by: John Blower, published under a creative commons license.
To enquire about republishing spiked's content, a right to reply or to request a correction, please contact the managing editor, Viv Regan.