Fabric: a Pyrrhic victory?
The club has reopened, but under stringent new rules.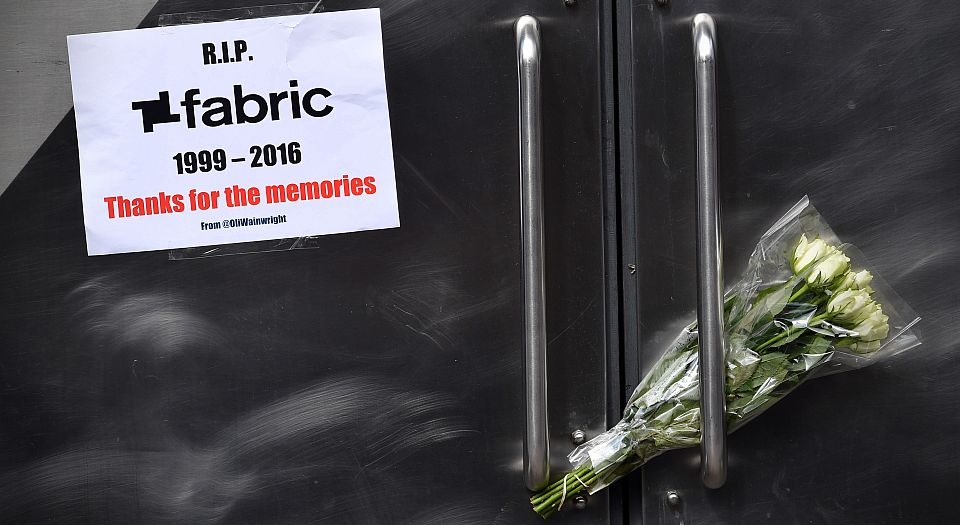 The clubbing community has rejoiced over the reopening of Fabric nightclub in Islington in London. And while no freedom-loving citizen would want to rain on clubbers' parade, we should ask whether Fabric's return, after having its license revoked following two recent drug deaths, is really a great victory. For Fabric has inevitably had to make concessions to ever-stricter licensing regulations. Now, much like some of the more brazen cyberpunk ravers of the Nineties, it is wearing a choker and being kept on a tight leash. With significant police presence on site and a whole host of new conditions, including a raised entry age, covert surveillance and lifetime bans for anyone found in possession of drugs, is there really that much to celebrate in the newly opened Fabric?
More to the point: will these new rules, which essentially crank every pre-existing regulation up to 11, actually prevent future drug-related deaths? The answer remains the same as ever: occasional accidents are inevitable, and the responsibility for the safety of club-goers cannot, and should not, rest with venues. When patted down for logic, the new conditions are found wanting. Take the strangely literal policy of raising the entry age to 19 because two 18-year-olds died last year: what makes a 19-year-old immune to the same fate?
The measures Fabric is being forced to impose are hopeless. When sneaking drugs into clubs, young people reveal hidden depths of savvy and determination — only a devoted policy of airport-style security searches could deter them, and even then one can always fall back on the various cavities that the human body presents. Local authorities should not kid themselves that zero drugs policies will mean zero drugs.
Still, this is the path that the owners of The Arches in Glasgow were forced to tread following an ecstasy-induced death in 2014; in the following months, visitors weren't even allowed to bring chewing gum into the venue. Despite the new searching process, levels of on-site drugs possession went through the roof and The Arches' past-midnight license was revoked. The concern is that Fabric could end up following the same route if there are more drug-related incidents.
The fact is that ecstasy-related deaths are very few in number, and they're just not going to stop any time soon. A study published in April last year, by the European Monitoring Centre for Drugs and Drug Addiction, found that the average amount of MDMA in tablets has increased to 125mg, up from 80mg in 2010, and that batches of 'super pills' containing up to 340mg often inundate the European market. Corresponding mortality statistics tell a predictable tale: there have been six drug-related deaths at Fabric during its 16-year existence, and all occurred since 2011. The Metropolitan Police can't afford to respond to each death by reviewing venue licenses; it should instead modernise its approach to nightclubs.
Across Europe, harm-reduction policies have been employed to considerable success. In Switzerland, where drugs safety-testing is carried out at clubs, dance events have been free of fatalities for the past seven years. Drugs testing at venues has been trialled at Manchester's Warehouse Project and is advocated by Lancashire Police. Surely this kind of policing is more sensible than clampdowns and tougher licensing rules.
Yet the Met continues to cover its eyes and ears, apparently oblivious to the notion that club culture is inherently wedded to drug culture. The original Islington undercover police report that revealed a 'culture of drug use' at Fabric (get out of town!) makes for amusing reading, with its flustered description of clubbers 'sweating' and 'staring into space'. Those who've read Dave Haslam's clubbing history Life After Dark will recognise the startled tone as similar to a report of a Mass Observation experiment held at Locarno Dance Hall in the 1930s in which the surveyor confessed to being 'surprised at the number of people holding hands'.
Perhaps if another casualty slips through the net of Fabric's new and updated even-less-than-zero drugs policy, the Met might consider harm-reduction policies in nightclubs as more progressive than the fun-bashing, paranoia-inducing war on freedom it is currently pursuing. But how much better it would be to reach that conclusion before there is another death.
Henry Scanlan is a writer based in London.
Picture by: Wikimedia Commons
To enquire about republishing spiked's content, a right to reply or to request a correction, please contact the managing editor, Viv Regan.