Gender quotas are an insult to women
Stop offering women a patronising leg-up into politics.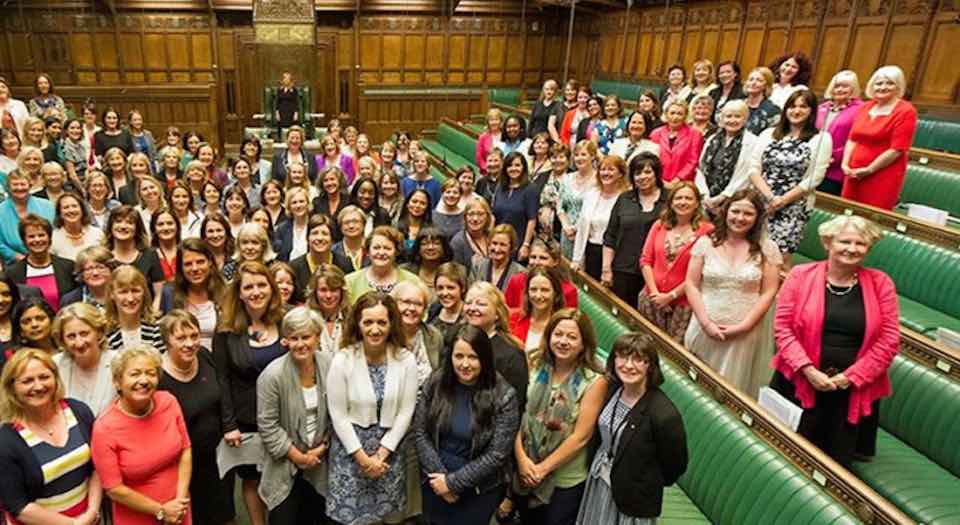 Gender quotas have been a favourite talking point of mainstream political parties for a while now. Many parties have special groups or mentoring programmes to encourage more women to get into politics. The Labour Party has its all-women shortlist; the Tories have a campaign called Women2Win.
But according to the Women and Equalities Select Committee (WEC), these schemes don't cut it. In a report released yesterday, the WEC demanded that the government introduce legislation that would penalise parties that did not have 45 per cent female MPs by 2030. 'Only 30 per cent of MPs are women, and the UK ranks only 48th globally for representation in the lower or single legislative chamber', says the report.
Many, including party leaders, support the suggested legislation. The WEC says it has spoken to leading members of the parties, and there is general agreement that implementing new legislation to pressure parties to 'dramatically change' their number of female MPs is a good idea. The Women's Equality Party, Sandi Toksvig's quasi-feminist girls' club, likes the idea too, and has some plans of its own for scolding the sexists in parliament. 'The Women's Equality Party has a plan to put parliament into "special measures" for two elections', said party leader Sophie Walker. 'It's a simple and effective plan that will see parity achieved within two elections and 10 years.' Parity in 10 years? Thrilling stuff.
Others want the political class to go further. In an interview on BBC Radio 4's Woman's Hour, Professor Sarah Childs, a supporter of the WEC's plans, said the parties should focus on 'quotas plus' – meaning that, alongside quotas for female MPs, parties should also 'invite women in and make sure they're properly trained and mentored, and yes, make sure that all parties are attractive to women'. So not only do women need to be given a leg-up — they also have to be specially coached and taught how to negotiate life in the political arena. You know, because we're a bit silly and scared.
This is a far more sexist notion than anything coming from the supposed boys' club of mainstream politics, or from that mysterious 'mood', as Woman's Hour presenter Jane Garvey called it, that is apparently stopping women from feeling welcome in politics. The attempt to force parties to be nicer to women and train them and push them to the front means women being judged and elevated entirely according to their gender, rather than their ideas and ability.
In Britain there is no gender barrier to getting a job in politics. Discrimination on the basis of gender is illegal; any woman can aspire, if she so wishes, to work in the political arena. So what's making many women decide not to bother? Maybe they can't abide the prospect of working for one of the lacklustre parties. Or it could be the problem of the work-family split that many women have to deal with. On Woman's Hour, the Tory MP Flick Drummond acknowledged this issue, but instead of arguing for better childcare facilities, she waxed lyrical about the importance of mentors. Women are always presumed to be suffering from self-esteem issues, rather than from certain practical, fixable problems.
More importantly, why obsess over equal representation in parliament at all? The idea that women need to see other women in parliament in order to feel engaged and valued is just insulting. So too is the idea that increasing the number of women in parliament will make politics 'better' somehow, as if all women have certain consensual qualities — that erases women's individuality, and their ideologies. Women MPs often aren't good for women, in fact. Female MPs have refused to back liberal changes to the abortion law and are supportive of state intervention into family life and the world of parenting, much of which falls to women in the early years. Female MPs are often no better for women than male ones.
These new proposals are an insult to free-thinking women. The WEC is presenting women as less capable than men, and its supporters are complicit in this portrayal of women as weak, feeble, lacking aspiration, needing encouragement. The best way to encourage women to get into politics is to make politics more interesting – not just for women, but for everyone. The WEP talks about a 'dearth' of women in politics, but the real dearth is in ideas. In the end, parties can apply all the lipstick they like, but without big ideas for how to make life better and freer for women and men, they're not going to attract more women.
Ella Whelan is assistant editor at spiked. Follow her on Twitter: @Ella_M_Whelan
To enquire about republishing spiked's content, a right to reply or to request a correction, please contact the managing editor, Viv Regan.