Fracking is the future
We need to remake the case for progress and plenty.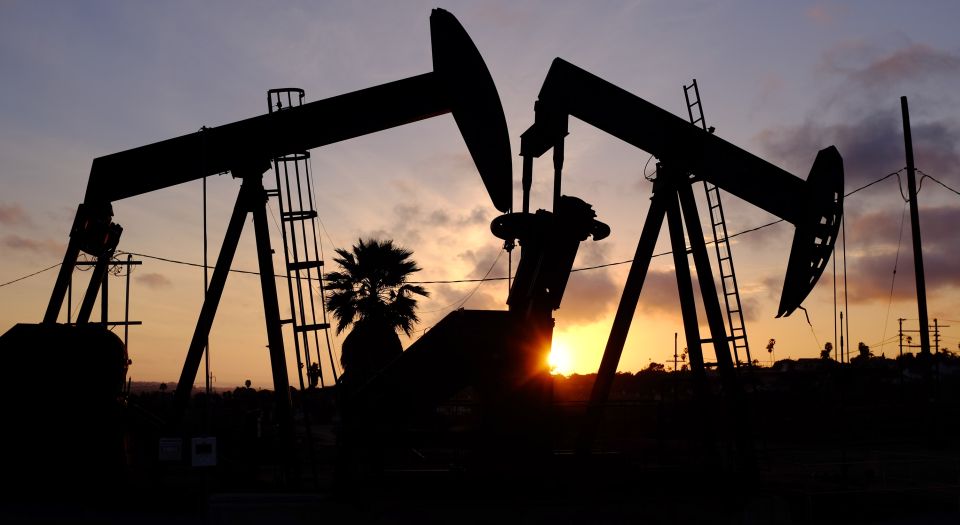 A retired vicar from Lancashire, Reverend Michael Roberts, has scored a small victory for human progress. He challenged the myths promoted by environmentalist campaigners, Friends of the Earth (FoE), and won.
The battle began when Roberts happened upon an FoE leaflet, which fell out of his copy of Private Eye. It claimed that hydraulic fracturing to extract shale gas (fracking) caused serious harm to people's health. Roberts teamed up with retired physics teacher Ken Wilkinson to submit a complaint to the Advertising Standards Authority (ASA). Together, they challenged FoE's claims that fracking poisons water supplies, causes cancer and destroys the countryside. The ASA found that the claims were contradicted by the wealth of evidence available, and ordered FoE not to repeat them.
Roberts was once a paid-up member of FoE. He believed, as many do, that the organisation was a 'tremendous guardian for the environment'. As Roberts explained on his blog, his views changed a few years ago when he realised how political the group was. 'They were more political agitators than environmentalists', he said.
Although anti-fracking activists rarely garner local support, they do have allies in high places. The Climate Change Act 2008 was drafted by Bryony Worthington, an FoE activist who was brought in by then energy secretary Ed Miliband. Since the act passed, energy policy has been directed towards reducing carbon dioxide emissions and increasing the cost of energy. An array of taxes, subsidies and market manipulations has been imposed in the past eight years. The powerful Environmental Audit Committee oversees government departments' compliance with objectives drawn up by green lobbyists. As such, the opportunity presented by fracking has been hampered by green consultants with access to national and local government decision-makers, backed up by activist campaigns.
Despite its evident benefits, fracking is routinely opposed by politicians in areas of the UK that would benefit from it most. The Welsh Assembly, the Scottish Parliament and numerous councils across northern England have imposed bans on fracking. When Wakefield Council, in the heart of the now defunct Yorkshire coalfields, decided to ban it in 2016, the council debate was dominated by the sort of myths promoted by FoE. Councillors queued up to denounce any 'claimed' benefits, like jobs or reduced energy prices. The head of Wakefield Council, Peter Box, bizarrely invoked the extinction of gorillas resulting from climate change as the final reason to impose a moratorium. The vote against fracking was unanimous.
Although fracking is now going ahead at one site in Lancashire and another in north Yorkshire, these are the exceptions. The environmentalists are filling a political vacuum. In the absence of a democratic case for fracking, opinion polls have shown a steady decline in support, from 44 per cent in 2014 to 32 per cent in 2015. The case for a prosperous society shaped by human ingenuity and fuelled by cheap, reliable energy has simply not been put. Politicians who understand the benefits are timid, and the government has responded by using bureaucratic and legalistic methods to overrule council bans. It has been left to energy companies, like Caudrilla, and plucky local people like Roberts to challenge the environmentalist propaganda and put forward the positive case.
It is estimated that the UK has more than 1,300 trillion cubic feet of shale gas – one of the richest shale gas deposits in the world. There is an estimated £70 billion worth of shale gas in south Wales alone. Fracking could provide a boom in cheap energy at a time when the North Sea oil reserves are drying up.
A boom in cheap gas would reduce energy costs for all and end fuel poverty. In the US, where shale gas extraction has flourished, consumer gas bills dropped by $13 billion per year between 2007 and 2013. This kind of drop in prices could bring huge benefits to the UK, where the Office for National Statistics estimates that 25,000 pensioners die unnecessarily each winter because they can't afford adequate heating.
Fracking would also provide a boost for UK industry. The cost of industrial energy in the UK is currently the most expensive worldwide and it continues to rise. Energy-intensive industries – such as ceramics, brick, steel and aluminium – would benefit most from reduced costs. Well-paid engineering and maintenance jobs would be created for local people in deindustrialised areas, which currently see growth only in low-paid, insecure jobs. And it would help struggling councils. The US state of North Dakota created a $2 billion fund based on shale-gas taxes in a single year. For councils in shale-gas areas in the UK, this sort of funding would more than offset the current central government cuts.
Human progress and increasing wealth are predicated on cheap and plentiful energy. By embracing this, we could spark a new industrial revolution, accompanied by a light-touch regulatory regime which deals with genuine risks effectively. By contrast, councils in Wales, Scotland and the north of England have unquestioningly accepted environmentalist propaganda, and should be challenged for therefore limiting economic prosperity. In the 1970s, technical innovation and investment drove the North Sea oil revolution. Without leadership to drive economic development, the UK will continue to bounce along the bottom.
For too long, political leaders, looking for a cause, have latched on to the never-ending campaign to 'save the planet'. Politicians from David Cameron to Jeremy Corbyn have courted greens, seeking validation at international climate conferences instead of with the people at home. But they have mistaken a noisy minority for a popular cause. Well-funded, well-connected and highly motivated green lobbyists have a timid and disorientated political class in their thrall. This needs to end. Small victories won by retired vicars are heart-warming, but the big win would be a prosperous future for all.
To enquire about republishing spiked's content, a right to reply or to request a correction, please contact the managing editor, Viv Regan.