New Year, same old nanny state
In 2017, let's cast off the public-health killjoys.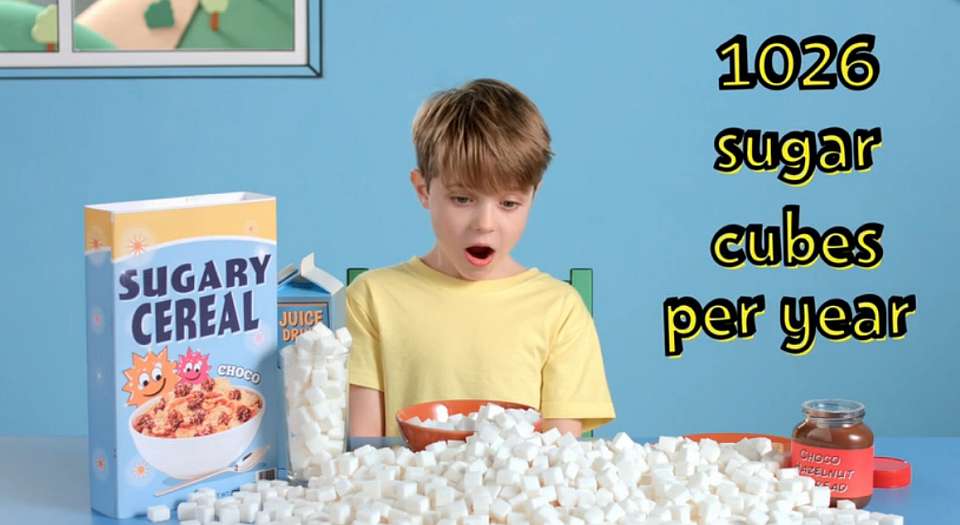 Fear, worry, self-loathing: these are the ways we like to ring in the new year. After spending a month eating and drinking merrily, it is generally understood that the fun must stop come January. The papers whip out their top tips for diets and exercise, and glassy-eyed news presenters try to imbue the words 'Dry January' with enthusiasm. But while the press is doing its best to remind us that we're fat and lazy, this year the prize for deflating the holiday high goes to the public-health officials.
Tuesday, the first working day of the new year for many, came with a double-whammy of health warnings. Office workers, already struggling through their first day back on the job, were urged to join a war on cake. According to the Faculty of Dental Surgery, office 'cake culture' is making adults obese and rotting their teeth. The faculty dean, Professor Nigel Hunt, urged office workers to make a 2017 resolution to 'combat cake culture'. Meanwhile, Public Health England (PHE) announced that children are eating half of their daily allowance of sugar at breakfast. So not only are we killing ourselves, by gorging uncontrollably on cake, we are killing our children, too. Happy New Year, indeed.
PHE is encouraging parents to use its new app, 'Be Food Smart', with which you can scan a supermarket product and find out its sugar content. Dr Alison Tedstone, PHE's chief nutritionist, said: 'Children have far too much sugar, and a lot of it is before their first lesson of the day.' 'Far too much' is apparently the equivalent of three sugar cubes, or 11 grams of sugar. As Christopher Snowdon of the Institute of Economic Affairs points out, this amounts to a mere 44 calories, which is nothing. Bafflingly, two of PHE's proposed healthy breakfast alternatives – a smoothie or porridge – contain more than 11 grams of sugar. A BBC report warns that the National Diet and Nutrition Survey shows children between the ages of four and 10 consume twice as much sugar as is recommended. However, it neglects to mention that according to the latest Health Survey for England, child obesity has dropped from 17 per cent to 14 per cent since the last survey.
But the facts have never been of huge concern to public-health officials, so obsessed are they with inducing guilt for perfectly normal lifestyle habits and instructing the hapless public on how to conduct themselves. True to form, both of Tuesday's health announcements came with their own lists of patronising and glaringly obvious advice on how to cut down on the calories. The Faculty of Dental Surgery suggested we 'reduce portion sizes', and hide snacks from ourselves and others. PHE's online lunchbox guide includes large, labelled photos of fruit and vegetables, to ensure parents can correctly identify a banana.
Speaking on the Today programme, Tedstone described last year's government measures as a 'good start'. Considering 2016 saw the approval of a sugar tax on fizzy drinks, a crackdown on online junk-food advertising, and frequent health warnings, one wonders what else Tedstone would suggest. Perhaps each household should have a public-health official stationed in their kitchen, charged with sounding a klaxon every time it looks like someone might eat something that tastes nice.
While sugar continues to dominate public-health campaigning, the usual suspects of drinking and smoking did not escape the New Year moral crusade. In her first Daily Mail column of the year, Sarah Vine chided young women for going out and getting drunk on New Year's Eve, and bemoaned the fact that these women were not ashamed of their behaviour. 'They won't wince at the mortifying humiliation of it all, the ghastly, dehumanising shambles; they won't be filled with remorse or self-loathing', she writes. 'It makes me want to weep.' While Vine attacked women on Monday, come Wednesday the Mail had evened the score by blaming husbands and boyfriends for being a bad influence when it comes to women attempting to cut back on the booze.
Unsurprisingly, PHE has also been urging a smoke-free 2017, and ended last year by announcing how many people die every day from cardiovascular diseases caused by smoking. And in what was described as 'a new low for the public-health industry', primary school children in Coventry designed guilt-inducing anti-smoking cigarette packets as part of the plain packets campaign, due to be rolled out this year.
However, should you actually heed the multiple health warnings and go for a full-on New Year detox, you may well find yourself in hospital. Doctors have warned about the dangers of radical detoxing, after a woman ended up in intensive care last year from drinking too much water and overdoing it on the herbal remedies.
The New Year should be a time for pursuing new opportunities, not for berating ourselves and being constantly nagged by health officials. Here's a radical idea: how about a New Year without nanny-state interference? What if 2017 was the year public officials trusted ordinary people to look after themselves, free from recommendations, daily allowances and warnings? That really would be a refreshing start.
To enquire about republishing spiked's content, a right to reply or to request a correction, please contact the managing editor, Viv Regan.