In defence of dirt-digging journalism
How Section 40 will prevent journalists from speaking truth to power.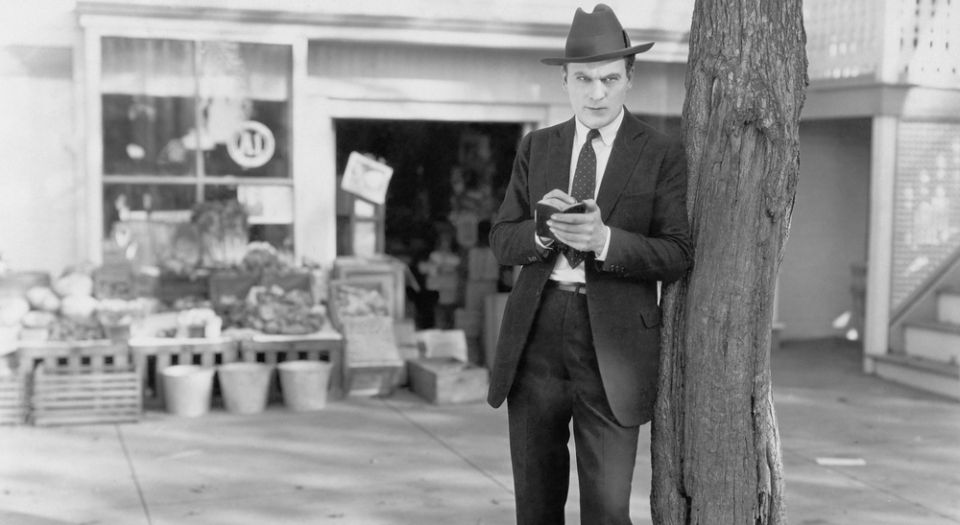 As regular spiked readers will know, the UK government is holding a consultation on whether to proceed with the second part of the Leveson Inquiry, this time into the media's relationship with the police and other public officials, and, perhaps most worryingly for anyone who cares about press freedom, on whether to implement Section 40 of the 2013 Crime and Courts Act.
Section 40 is a seriously chilling piece of legislation. Currently the presumption in civil cases is that whoever loses pays the legal fees. So if a newspaper is sued for libel, and wins, the complainant will have to pay both sides' court costs. Section 40, in an attempt to force the press to submit to the new post-Leveson regulatory regime, promises to reverse that longstanding presumption. It states that any media outlet that is not a paid-up member of a state-approved-and-licensed 'self-regulatory' body will be liable for all legal costs even if they win a civil case. Section 40 is effectively a boot stamping on the face of the free press until it submits to regulation.
It's certainly not difficult to see how Section 40 would inhibit the press. Take the Telegraph's MPs' expenses exposé in 2009. If that investigation were undertaken today, every one of the hundreds of MPs implicated could have sued the Telegraph in the knowledge that it would therefore have to foot the bill for hundreds of legal cases, regardless of their validity. Indeed, claimants would have nothing to lose in taking legal action – Section 40 positively encourages it. With such a financially damaging prospect in mind, do you think the Telegraph would still have sanctioned the story? As for smaller outlets, especially local papers, the cost of a single legal action under Section 40 could be enough to drive them out of business. No story, no revelation, no risky investigation would be worth the cost of financial extinction.
For the great investigative reporters of the past, Section 40 and Leveson Part 2 would have made their work even more difficult. Think, for example, of one of the most successful modern purveyors of popular investigative journalism: Laurie Manifold.
Laurie Manifold
When Manifold, born in 1928, was making his way as a journalist during the 1950s, the People's Duncan Webb, a man dubbed 'the greatest crime reporter of our time', was setting the standard for daring, down and dirty investigative journalism. Most famously, in 1950, he had exposed the Maltese Messina brothers as the people behind prostitution rackets in Soho – or as his exposé put it, 'four debased men with an empire of vice which is a disgrace to London'.
Given Webb's Fleet Street reputation for doing anything to get the big scoop, not to mention the reputation of the People for sometimes sensationalist investigations, it was little surprise that Manifold, a man with a keen eye for a story and more importantly a willingness to pursue it, got himself a job there in the mid-1950s. It was at the People, during the 1960s and 1970s, that Manifold, through his determined, organised and sometimes law-breaking brand of journalism, made his mark. Indeed, ex-Sun editor and current Guardian columnist, Roy Greenslade, called Manifold 'the father of modern popular paper investigative journalism'. Whether through phone tapping, mail intervention, wiring up for interviews or setting up hidden tape recorders, Manifold schooled many of the investigative journalists who were to go on to make an impact at other newspapers, from Trevor Kempson and Mike Gabber to, most infamously, Mazher Mahmood, better known as the now jailed 'fake sheikh'.
There was a reason for all the quasi-espionage tactics: Manifold's absolute commitment to finding evidence to back up a story that powerful others did not want to be told. Another of Manifold's one-time reporters recalls that commitment: '[As] a reporter on the Sunday People, I spent weeks trying to stand up a tip that a children's charity official was a paedophile. The allegation came from a concerned colleague who pointed me to others who helped to build a very worrying picture. Eventually I had enough to put forward a memo to the investigations editor, Laurie Manifold. "It's 80 per cent there", he said. "Trouble is, the missing 20 per cent is the evidence. Drop it."' That chastened reporter was a certain Alastair Campbell, who, thanks to his role as ex-prime minister Tony Blair's master of spin, supports the post-Leveson attempt to stop the press from speaking truth to power, dodgy dossiers and all.
Manifold was the brains behind several still-significant stories. In 1964, he oversaw the exposure of a now infamous football bribery scandal involving, among others, two England players, Peter Swan and Tony Kay. A year in the making, this story remains the most significant exposure of corruption in British football. In 1975, Manifold directed an investigation into cruelty at a vivisection laboratory. His reporter, Mary Beith, managed to smuggle a camera (in her bra, according to Manifold) into the lab, where she then proceeded to take photos the dogs hooked up to cigarette inhalers. It became known as the 'smoking beagles' image.
And perhaps the biggest story of the lot involved the exposure of high-level Scotland Yard corruption. In 1972, the People revealed that the head of the Flying Squad, Commander Kenneth Drury, had been on holiday with the pornographer James Humphries, who had paid for the trip. As Manifold recalled in 1988: 'We hired an actor who looked like Commander Drury, we found the travel firm who had arranged the holiday, and we sent this chap in saying he was Commander Drury asking for a copy of the account for his tax purposes. The travel agency coughed up a complete copy which showed that the holiday of the Flying Squad's chief had been paid for by Britain's top pornographer. Result: big story, big investigations, 13 police officers jailed.' The methods – impersonating a police officer – were certainly illegal, but the story was worth it. As a result, the Flying Squad began to unravel, with corrupt officers implicated at every level. Alongside the custodial sentences totalling 96 years dished out to the convicted cops, 90 others were either suspended or pushed into early retirement.
Manifold's achievements, like those of his contemporaries, are worth remembering when considering the potential impact of Section 40 and Leveson Part 2 on press freedom today. Manifold's means might have skirted and sometimes broken the law, but what really mattered was the end: the wrestling of truth from those who'd prefer it to remain hidden, be they high-profile footballers or high-ranking policemen. Today, those who want to keep the truth from the public are being empowered. And nowhere is this more apparent than in the state's potential entrapment of the press between the rock of regulation and the hard place of huge legal costs. Who would risk publishing scoops of Manifold proportions in a post-Leveson, Section 40 world?
So, if you want to defend our freedom to know, and the press's freedom to pursue the truth, respond to the consultation, and say NO to Section 40 and NO to Leveson Part 2 here. And share the page using the hashtag #FreeThePress.
Tim Black is a spiked columnist.
To enquire about republishing spiked's content, a right to reply or to request a correction, please contact the managing editor, Viv Regan.