Don't make Facebook the ministry of truth
The fake-news panic is a threat to internet freedom.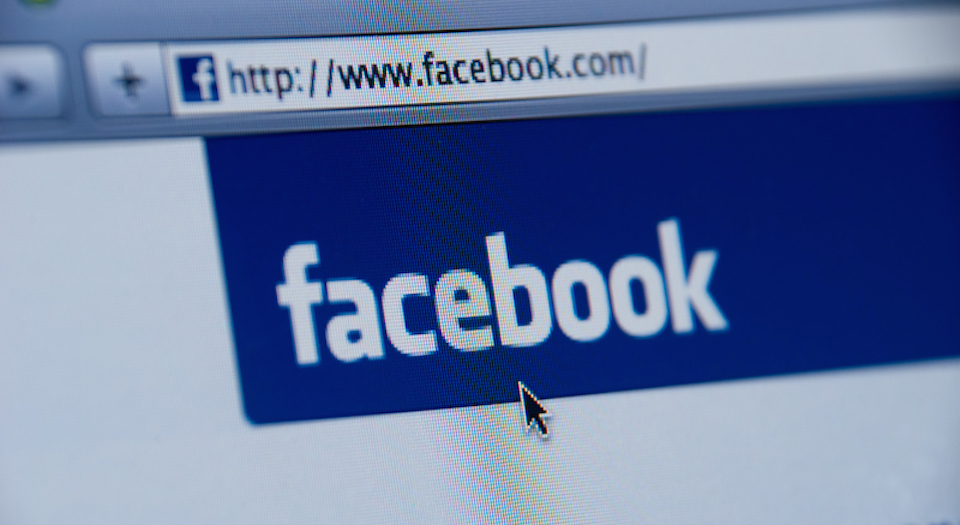 What did we do before Facebook? Thanks to the social-networking site, before you've even had your morning coffee, you can be up to date with all of the mundanities of your friends' and friends' friends' lives. Facebook also offers great shopping suggestions: how about an elephant-shaped pillow or a new bikini? It keeps you up-to-date with the best the internet has to offer in the way of amusing cat videos. And, last week, Facebook announced it is now taking on the role of truthsayer by flagging up 'fake news' circulating on its network.
According to Facebook's press release, users will now be able to report fake-news stories, and it has enlisted fact-checking organisations to ascertain the accuracy and truth of stories that users report. Articles determined to be 'fake' by fact-checkers will then be flagged, and a warning will pop up when users try to share them, along with a link to a page explaining the reasons for the flagging.
The announcement came following much criticism over Facebook's role in disseminating fake-news stories during the US election. According to a recent poll carried out for Buzzfeed, fake-news headlines fooled Americans about 75 per cent of the time. A couple that did particularly well on Facebook were 'Pope Francis Shocks World, Endorses Donald Trump for President, Releases Statement' and 'FBI Agent Suspected in Hillary Email Leaks Found Dead in Apparent Murder-Suicide'.
Commentators have argued that Facebook and similar sites must be 'held accountable' in the same way a media organisation would be. In Germany, the government is attempting to pass a law that would mean Facebook could be fined €500,000 per fake-news post. This has been proposed due to fears that fake news could affect the 2017 German elections.
Due to a high number of fake-news stories appearing to be pro-Trump, leading commentators are asking whether Facebook was partly responsible for Trump's victory. In November, Facebook founder Mark Zuckerberg rejected this idea, saying it was 'extremely unlikely hoaxes changed the outcome of this election'. He also urged caution over Facebook 'becoming arbiters of truth'.
The new announcement suggests Zuckerberg has done a bit of a u-turn. The press release says: 'It's important to us that the stories you see on Facebook are authentic and meaningful.' That's quite a statement considering that in the past 24 hours alone the UniLad Facebook page (which has over 22million likes) has posted a video of a cat on top of a Christmas tree and a video titled 'This woman made her own boyfriends… out of clay!'.
But how exactly will the truth be decided upon? While, in some cases, it will be obvious, there is a lot of grey area. What about fearmongering stories on health scares or weather warnings that turn out to be wrong? Yesterday, the Daily Express front page warned of a 'weather bomb' due to hit the UK for Christmas – should this story come with a 'possible exaggeration' warning? Spoof news sites the Onion and the Daily Mash do particularly well on Facebook. Will their stories have to be flagged, too, lest someone believe the headline 'Women paid less because they're smaller, say businesses'?
Much of the criticism of Facebook rests on the idea that it has become the primary news source for most people. But the Buzzfeed survey suggested that only 23 per cent of people use Facebook as a news source, and it didn't even ask whether or not those same people also use other sources.
But this isn't really about Facebook; it's about Facebook users. The assumption underpinning the fake-news panic is that ordinary people are too stupid to work out what is real and what is not. The suggestion that the millions of Americans who voted for Trump did so as a result of being duped by fake-news stories is ridiculous and insulting. Moreover, the idea that Facebook, inventor of the cyber poke, will now be the gatekeeper of all that is true, guiding their poor, low-information users through the internet's maze of lies, is risible.
The internet has created a free flow of information that allows ordinary people to access, quickly and easily, multiple news sources. Imposing limits to this freedom would be a step backwards. Zuckerberg should have stuck to his guns the first time round. We do not need a ministry of truth. We should trust people to decide for themselves what is true and what isn't. Give me funny cat videos any day, not the gospel according to Facebook.
Naomi Firsht is staff writer at spiked and co-author of The Parisians' Guide to Cafés, Bars and Restaurants. Follow her on Twitter: @Naomi_theFirsht
To enquire about republishing spiked's content, a right to reply or to request a correction, please contact the managing editor, Viv Regan.