In defence of Last Tango in Paris
The new censorious rage over this great film must be resisted.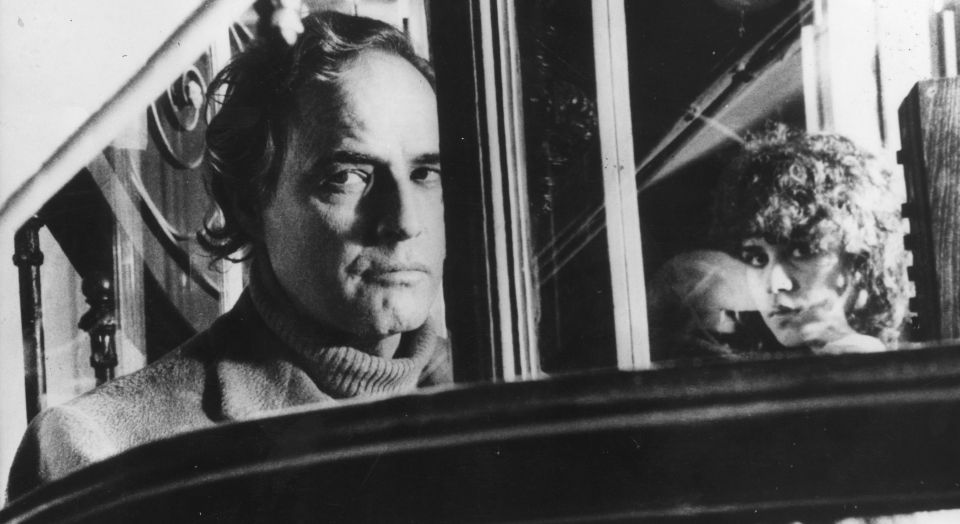 ' This is a movie people will be arguing about, I think, for as long as there are movies,' wrote Pauline Kael in her renowned review of Bernardo Bertolucci's groundbreaking erotic drama Last Tango In Paris in 1972. Four decades on, the film's most infamous sequence – the so-called 'butter scene,' in which Marlon Brando's character rapes Maria Schneider's, using butter as lubricant – has reignited controversy, causing outrage in Hollywood and in the press.
A clip of Bertolucci from 2013 has re-emerged, in which he divulges that he had discussed the infamous use of butter with Brando but not Schneider, as he 'wanted her reaction as a girl, not as an actress'. Yahoo! was among the first to share the clip and its headline set the tone for the outrage to follow: 'Bertolucci admits infamous Last Tango "butter" rape scene was non-consensual.'
Although Bertolucci has since clarified that the rape scene was in the script – only the butter was a novelty – headlines accusing Bertolucci and Brando of conspiring to rape Schneider have nevertheless spread like wildfire. The New York Post speculated that the 'Last Tango rape scene may have been the real thing' and motto carried the headline 'Last Tango in Paris director admits controversial rape scene was nonconsensual'.
Incensed Hollywood stars responded with accusations of their own. 'You're watching a 19-year-old get raped by a 48-year-old man. The director planned her attack', tweeted one actress. A writer for the Guardian suggested the scene – in which no person is actually raped – was an example of 'rape culture' in Hollywood and a reflection of a wider problem within our society.
To all the people that love this film- you're watching a 19yr old get raped by a 48yr old man. The director planned her attack. I feel sick. https://t.co/qVDom2gYf6
— Jessica Chastain (@jes_chastain) December 3, 2016

In a 2007 interview with the Daily Mail to mark the 35th anniversary re-release of the film, Schneider spoke about her humiliation while filming the scene. Now some commentators are even outraged that the Bertolucci revelation has sparked more anger than Schneider's revealing interview.
It is true that filming Last Tango took a great toll on Schneider – not only because of the controversial scene, but also because of the unexpected fame that followed. She harboured a great deal of resentment towards Bertolucci, but also said she 'can look at the film and like my work in it'.
Indeed, much of the outrage overlooks the fact that Last Tango is just that: a piece of work, a work of fiction. In the 2007 interview, Schneider herself says, despite her humiliation, and the distress the scene caused her, it 'wasn't real'. Yet a dangerous equation is being made between fictional, simulated, screen rape and real rape. Bertolucci's direction of a film scene is being placed within the real-life context of assault allegations against Bill Cosby and Woody Allen, against the conviction of Roman Polanski, and even accusations of a Hollywood paedophile ring.
So unhinged are the accusations that they have unleashed calls to ban a film which did so much to fight against censorship. The scandal has emboldened the Daily Mail to claim that Mary Whitehouse was right to agitate for a full ban in the UK. One Hollywood actress tweeted: 'All copies of this film should be destroyed immediately. It contains an actual rape and sexual assault.'
A motley bunch of moralists at the Mail, alongside Hollywood 'liberals', want to ban a film which inspired Spaniards living under dictatorship to travel hundreds of miles to France to circumvent state censorship. What is more, many film scholars argue that Last Tango's intrusion of the erotic into serious art cinema encouraged censors to take a less restrictive view of sex in film.
We should view Bertolucci's comments not as those of a conspirator to rape, but of a daring and challenging filmmaker pushing his actors to the fullest to elicit the best performance. It's comparable to Stanley Kubrick or Lars von Trier's tormenting of their lead actors and actresses; William Friedkin firing a gun at random on the set of The Exorcist to scare his actors; or the accusations made by Léa Seydoux during the filming of the Palme d'Or winner Blue Is The Warmest Colour, that the director was a tyrant and the lengthy sex scenes made her 'feel like a prostitute'. The end result is often artistic triumph and critical acclaim.
Last Tango deserves to be remembered as a landmark in cinema, not a document of sexual assault. Schneider's treatment on set does not lessen its artistic value. The film is disturbing, enlivening and downright weird, and will continue to provide plenty for Hollywood to be outraged about for decades to come.
Fraser Myers is a producer at WORLDbytes.
Picture by: Getty
To enquire about republishing spiked's content, a right to reply or to request a correction, please contact the managing editor, Viv Regan.