Why I love the new animal-fat fiver
Don't have a cow, vegans, this new currency is great.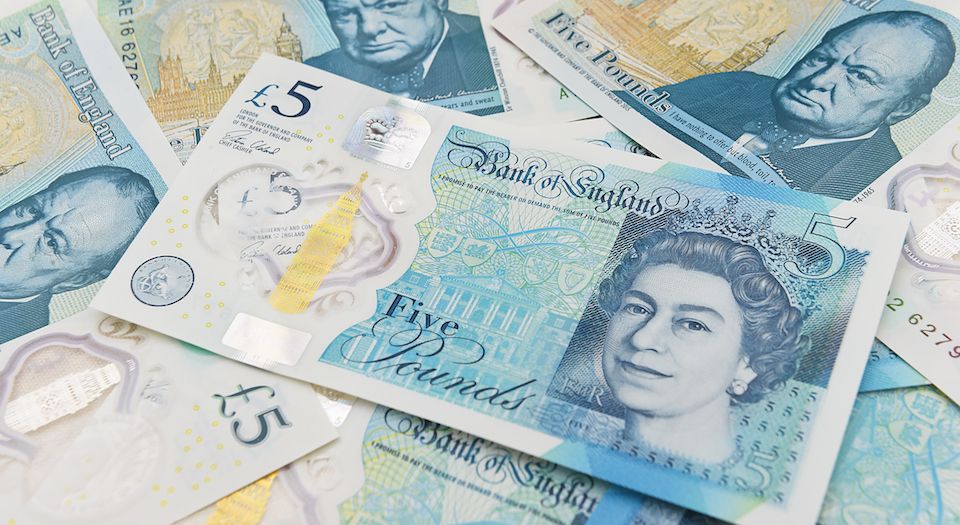 I have an inherent mistrust of anyone who cannot see the value in the following things: a full English breakfast, a steak dinner, lamb tikka dhansak, southern fried chicken, leather jackets and suede boots. So, as you may have guessed, I don't trust the current spate of anger rippling through the British vegan community.
Our protein-deprived, flatulent friends are annoyed, because the new polymer fiver contains a tiny bit of animal fat. The new five-pound note has a trace of tallow in it, a rendered form of beef or mutton fat. Tallow is more often used in the production of soap or candles – which also irritates vegans.
The trace of bovine essence has helped give the new Churchill-bearing legal tender the ability to stand up to a vigorous spin in the washing machine, in a similar manner to the way the old bulldog rebuffed the Nazis. What a fantastic innovation – unlike the old notes, these won't rip in your wallet, crumble in your pocket or get ruined in the wash. But this, it seems, isn't worth it. Almost 130,000 of the lentil-loving lunatics have signed a petition calling for the removal of tallow from the new notes, and an eatery in Cambridge, which everyone should avoid, has said it will refuse to accept the new currency.
The Rainbow Cafe has been runner-up in the 'best ethical restaurant category' in the Observer Food monthly award for the past five years (if you needed another reason to give it a miss). And, according to the owner, she has received 'frightening abuse' since announcing on social media that she will not be accepting the new fivers.
Vice magazine has done some maths, calculating that only half a cow would have to be sacrificed to create all the fivers in circulation. Call me callous, but that's a price I'm willing to pay.
If vegans were being forcefed new fivers, that would be a bridge too far. But they're not; you don't eat money. We do not need to revoke an entire run of new currency to avoid inconveniencing a tiny minority. If it bothers veggies and vegans that much, they should ask for their change in coins, or leave the tainted note as a tip. The idiotic caterwauling of these meat-dodgers should not influence the rest of us.
All this talk of meat has got me absolutely Hank Marvin — I'm off to buy a couple of bacon cheeseburgers with my new fivers.
Guy Birchall is a writer based in London.
Picture by: Getty Images.
To enquire about republishing spiked's content, a right to reply or to request a correction, please contact the managing editor, Viv Regan.