30 quid for contraception? #JustSayNon
British women are penalised for seeking emergency contraception.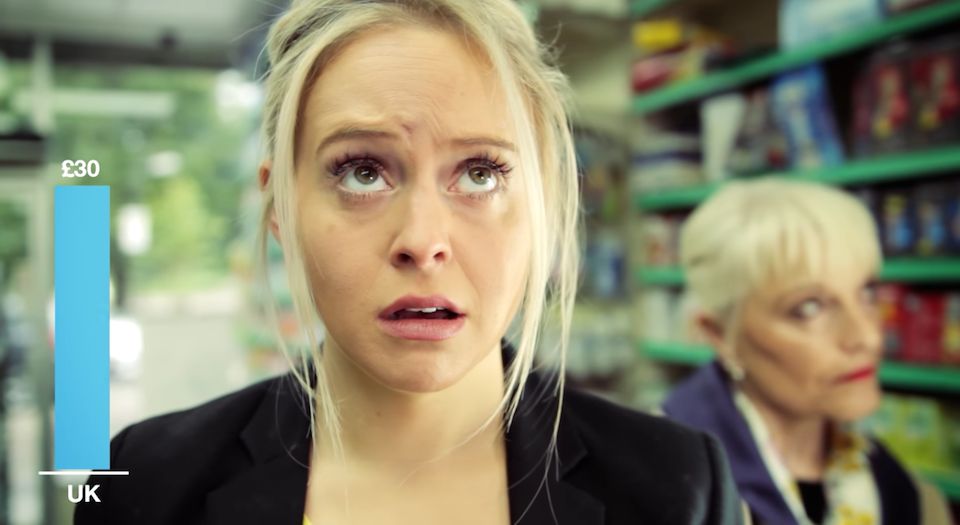 For women living in the UK, flying to France to buy emergency contraception could be cheaper than getting it at home. With its campaign #JustSayNon, the British Pregnancy Advisory Service (bpas) is calling on the Department of Health to reclassify emergency contraception in order to make it available in shops, at an affordable price.
When it was introduced 15 years ago, Levonelle One Step (now also sold as Boots emergency contraceptive) came with a deliberately inflated price and mandatory consultation in order to prevent women from using it on a regular basis. Women in the UK who wish to buy it have to fork out up to £30 – up to five times more than any other European country. How much do women in France pay? Just £6.
It's ludicrous that women have to be reprimanded, then charged, for exercising reproductive control. The mandatory consultation – which is one of the many pointless reasons emergency contraception is so expensive – is insulting. British women do not need to have a patronising one-on-one about the possible outcomes of sex every time they buy emergency contraception. If they didn't know that unprotected sex can lead to a pregnancy, they wouldn't be waiting in line for the morning-after pill. Some pharmacies offer free prescriptions, but these are often restricted to young women, and the morning-after pill can only be distributed following a pharmacist's approval.
The idea that access to a free and accessible emergency contraception will encourage women to be reckless about the potential consequences of unprotected sex is illogical and incredibly degrading.
Making it difficult for women to make these decisions autonomously not only compromises our freedom – it also leads to a host of other problems. bpas notes that it 'regularly sees women experiencing unplanned pregnancies who were deterred from seeking emergency contraception because of the obstacles to access, including the price'. While emergency contraception is available for free from GPs and sexual-health clinics across the UK, getting an appointment (within the short time-frame that the morning-after pill is effective) isn't always easy. This often leaves many women with the choice of paying up to £30, or dealing with an unwanted pregnancy.
After battling with price and access, there is yet another obstacle women have to deal with in order to access emergency contraception. Many believe that emergency contraception, if overused, increases the risk of infertility. This myth is used to deter women from using morning-after pills as regular contraception. But, as bpas research proves, the use of progestogen-only emergency contraception has no health implications. In fact, it's considerably safer than other medication that is available without consultation – including painkillers, nicotine-replacement therapies and digestive medications.
Emergency contraception is a last-minute option. It offers women a path out of unwanted parenthood. Why should women be punished for exercising a responsible, personal decision?
This outrageous 'sexist surcharge' is exactly what contemporary feminists should be fighting. The current rigmarole involved in accessing basic contraception implies that women are either reckless or stupid, or both. If we truly believe in women's freedom, it's time to demand that we trust women to control their own bodies.
Izzy Lyons is a writer and a campaigner for spiked's Invoke Article 50 NOW! campaign.
To enquire about republishing spiked's content, a right to reply or to request a correction, please contact the managing editor, Viv Regan.