Enemies of the state
Watch the videos from our religious-freedom conference.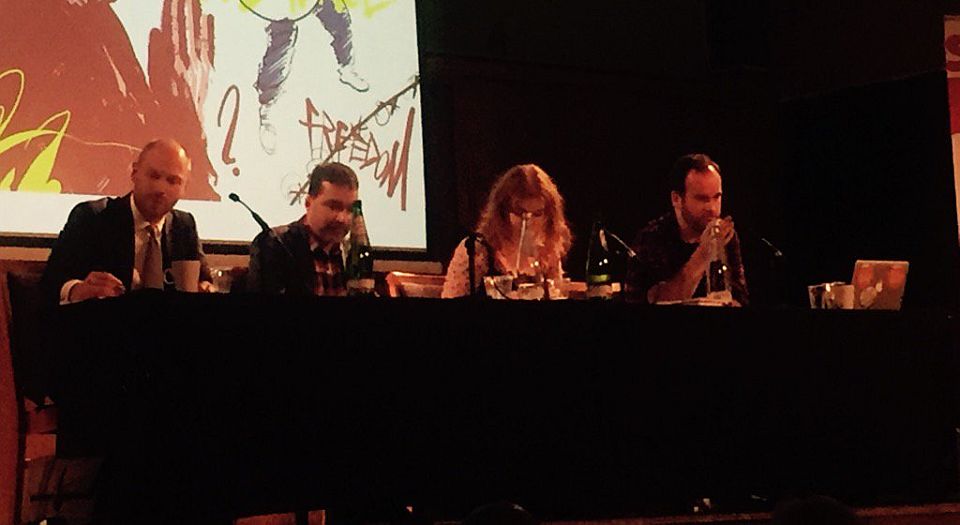 A registrar sacked for refusing to oversee a civil partnership; a pastor arrested for preaching fire and brimstone from his own pulpit; a teacher fired for praying for a sick child… Over the past few years, examples of religious freedom being abridged have proliferated. So what is going on? Are we entering a new era of intolerance towards the faithful? Or a brave new world of equality? These are just a few of the questions we explored in our half-day conference, Enemies of the State, held in partnership with ADF International, on Wednesday 16 November at Conway Hall in London. If you didn't make it on the day, watch the videos of the sessions below.
The conscience question: are we free people?
Speakers: Frank Furedi, Jodie Ginsberg and Roger Trigg
The cake wars: when equality and freedom clash
Speakers: Peter Tatchell, Joshua Rozenberg and Simon Calvert
The hate trap: should we be free to hate?
Speakers: Paul Coleman, Muhammad Al-Hussaini and Brendan O'Neill
To enquire about republishing spiked's content, a right to reply or to request a correction, please contact the managing editor, Viv Regan.