Hands off the press, your Highness
Tabloids must be free to report on royal romances.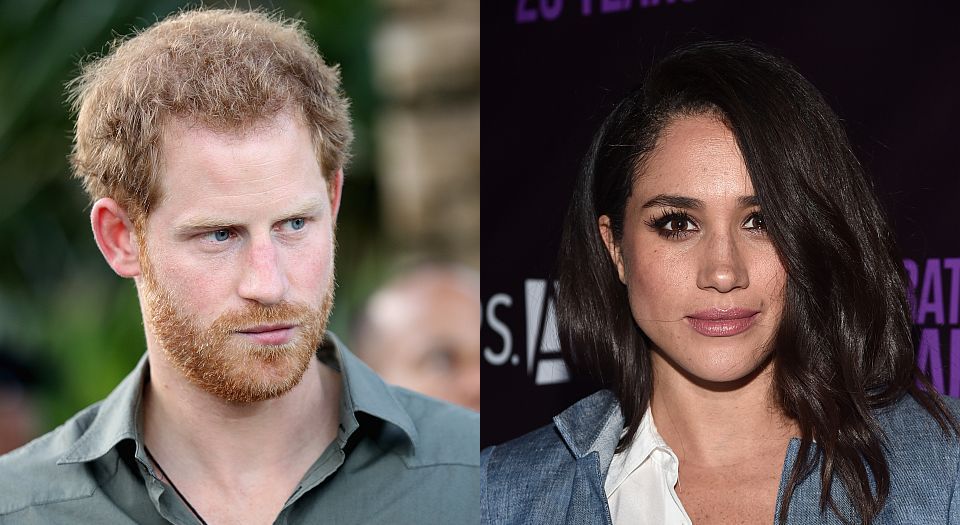 A member of the most famous family in the world is dating an actress from a popular legal drama. No, one of the Kardashians hasn't started bonking Rumpole of the Bailey, amusing though that would be. Instead, Prince Harry has revealed he is dating Suits actress Meghan Markle, and he's a bit peeved by the way the press has been covering this.
Markle plays Rachel Zane on the US show, and is rather famous in her own right. Doubtless, carrying on with a member of the House of Windsor has raised her profile, but she could hardly be described as a shrinking violet, given that she has 1.3million Instagram followers and stars in a popular TV show.
However, Prince Harry claims his girlfriend has been subjected to a 'wave of abuse and harassment' by the media, some of it allegedly carrying 'racial undertones' (Markle is mixed race).
Now, I have always liked Harry. I've always thought that he and his grandfather, Prince Philip, look like the most fun of the royals to hang out with. From Philip's constant foot-in-mouth mishaps at public events and Harry's strip-billiards shenanigans, they both sound like a laugh. But I have to take issue with Harry's statement to the press.
The statement, issued by Kensington Palace on Harry's behalf, claimed that 'the past week has seen a line crossed'. It went on to criticise the alleged 'abuse and harassment' aimed at Markle: 'Some of this has been very public – the smear on the front page of a national newspaper; the racial undertones of comment pieces; and the outright sexism and racism of social-media trolls and web article comments.'
Surely, neither Harry nor Markle can be surprised at the huge amount of media attention their relationship has attracted. Royal romances always cause a stir, and if you throw a Hollywood actress into the bargain it is the stuff of tabloid dreams. Of course, no one can choose who they find attractive or even potentially fall in love with. But, that being said, the statement issued on behalf of Harry was unduly strong.
What's more, attempting to hold the press accountable for the actions of online trolls is nonsensical. There are some people on the internet who simply delight in abuse. Statements like this only encourage them. If you enjoy winding people up, then you want a reaction, and getting one from the royal family is a pretty big win.
We have a monarchy in this country. Whether or not you agree with that is neither here nor there. But so long as we do have one it is only right that we are free to scrutinise the royals, and those who may one day become royals. The last time a Windsor struck up a romance with an American divorcee it resulted in an abdication. It's understandable that people are interested.
One of the most irritating outcomes of the media storm surrounding Harry and Markle has been the reaction from newspapers that are usually contemptuous of the royals. The Guardian, for example, is leaping to Harry's defence, now that it suits its anti-tabloid agenda.
Harry's cousin Princess Beatrice has also been calling for the press to toe the line. A complaint she made against the Daily Mail to the Independent Press Standards Organisation (IPSO) has been upheld – she had objected to the paper publishing photographs of her on a yacht.
According to IPSO: 'The series of images showed her undressing, preparing to swim, jumping into the sea, swimming, showering, drying herself with a towel, socialising with friends, and applying sun-tan lotion to her partner's shoulders while dressed in a bikini. These were activities which formed part of her private life, and the effect of publication of a large number of images was to show in considerable detail the activities in which she was engaged.'
The committee ruled that, since the photos had been taken with a long-lens camera, they breached her right to privacy. While I accept it must be somewhat annoying to be photographed on holiday, a few snaps of you enjoying yourself on a yacht hardly seem the end of the world.
We should always be vigilant when the powerful – and yes, those anointed by God to rule do qualify as powerful – call for the press to rein it in. This is one of the reasons why spiked opposed Leveson's plans for a statutory-backed press regulator – to be created, as it happens, by Royal Charter. Those in power will always be the biggest beneficiaries of a shackled or more cautious press. Indeed, the spat over the prince's new girlfriend harks back to the days of Crown licensing of newspapers.
Harry, Meghan and Beatrice all know what the deal is: if you are given the divine right to rule, or you hang out with those who do, people are going to be curious about what you get up to. The press should not have to bow and scrape before the royals.
Guy Birchall is a writer based in London.
To enquire about republishing spiked's content, a right to reply or to request a correction, please contact the managing editor, Viv Regan.