Child-abuse hysteria's latest victim: football
Now the national game is being transformed into a site of evil.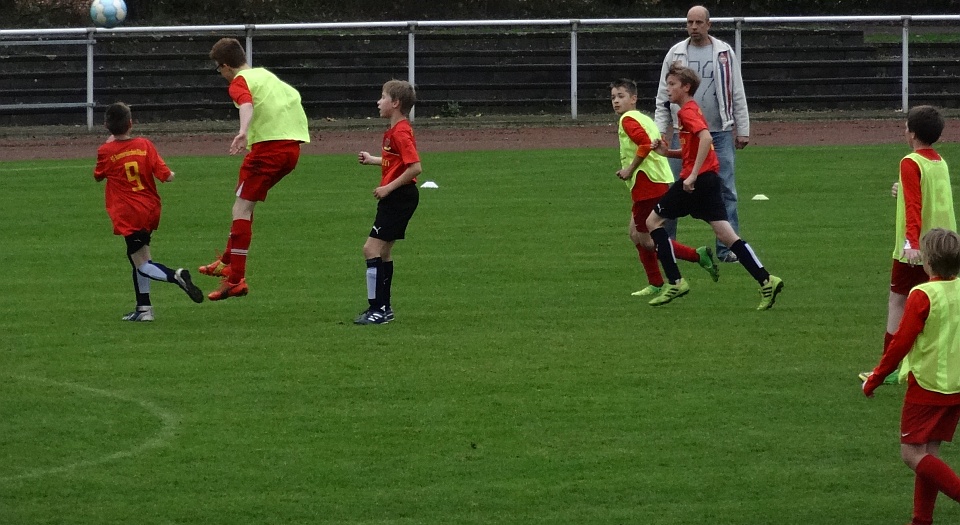 This is football's Jimmy Savile moment. That's what some are blithely calling the exposure of the already exposed and convicted paedophile Barry Bennell, a football scout and coach who, from the late 1970s until the early 1990s, used his role in youth development at several football clubs to sexually abuse the boys in his care.
And in a sense it is football's Jimmy Savile moment. It's the moment at which an institution — in Savile's case the BBC, in Bennell's case football — ceases to trust itself; the moment at which an institution starts to see moral corruption everywhere within; the moment at which an institution institutionalises suspicion and distrust. So the Football Association has already announced the obligatory internal review/investigation, led by a QC, and the police are busily trawling for allegations.
Why now, though? The obvious answer is because on 16 November, Andy Woodward, a former footballer for Crewe Alexandra, among others, talked publicly for the first time about the abuse he suffered while a youngster at Crewe at the hands of Bennell. The dam then burst, as one observer put it. Woodward's admission prompted several others to follow suit, including former Premier League stars David White and Paul Stewart. While Stewart alleged that another coach abused him as a boy, with some talking darkly of a paedophile ring, Bennell, so far, is at the epicentre of this sad tale.
This is why the sheer willingness of these now retired footballers to talk of the sexual abuse they endured as boys doesn't quite explain why football is only now turning itself inside out, its overseers suspecting abuse, as Gordon Taylor, the chief executive of the Professional Footballers Association, put it, 'throughout the country in the same way it has been in other professions where children are there'. Because the case of Bennell, as miserable as it is, is not new. Unlike Savile, Bennell was not a hitherto semi-sainted figure, recently exposed as semi-demonic; he is a convicted child abuser.
He was first sent down over 20 years ago, when, in 1994, a court in Florida found him guilty of molesting a British boy on a football tour, stating in unequivocal terms that Bennell had an 'almost insatiable appetite' for young boys. Returned to Britain, he was sentenced to nine years in prison in 1998, having been found guilty of numerous sexual offences against six boys aged nine to 15. And he was convicted for a third time in May last year, for another historic case involving a 12-year-old boy on a coaching course in Macclesfield. Bennell is not a dark secret; he's a long-open wound, a self-described 'monster', and the shadowy subject of a 1996 TV exposé.
What has changed over the past 20 years is not the recognition that Bennell is a very bad man. No, it's that, thanks to the growth of paedophile hysteria, we no longer believe that someone like Bennell is exceptional. It is as if he is now almost representative. His cruel, predatory modus operandi is no longer that of a uniquely nasty man; it is that of a type, a man that could be coaching in any number of local kids' football teams across the UK.
You can hear this in the talk of the Bennell case being the 'tip of the iceberg'; you can hear it in the ministerial call for victims of sexual abuse in football to 'come forward… you will be listened to, you will be believed'; and you can hear it in the cynical enthusiasm of the NSPCC, which announced that its special hotline for sexually abused footballers has received more than 100 calls. 'There's no way this train just stops at Crewe', wrote one commentator. 'Those so much as scratching at the surface of football's ghastliest secret will vouch for that. They are hearing new names, new locations, receiving new leads, and chasing unsettling horror stories.'
So in the course of a couple of weeks, football, from local kids' teams right up to the top of the Premier League, has been transformed into a site of potential abuse, and coaches, scouts and even just enthusiastic volunteers turned into objects of suspicion. What drives this need to reconstruct an institution as morally corrupt, tainted with as yet undiscovered wrongdoing? Because it does almost seem to be a need — a need to discover horrors, a need to find this 'culture of evil' and purge it.
That's why those leading the post-Bennell charge talk of the potential discovery of more abuse and more paedophiles using football for their own sexual gratification as a 'task', as something that needs to be done. We need to 'shine a light' on the grassroots of football, said former FA chairman, Mark Palios. 'We must not shrink from the task', declaimed the Daily Mirror: 'We owe it to the victims to discover the truth.'
This goes beyond the reporting of crimes; this is a search for crime, indeed a search for the evil in our midst. This is why we have seen a minister urging people to report allegations — 'you will be believed'. This is why we have seen the police and child-protection industry actively solicit allegations. Because it is a task, a crusade, a determination to find and purge. And why? Because it answers the contemporary lack of moral absolutes, the lack of moral certainties. In the absence of knowing what our common values are, what morally coheres us as a community, what we are for, too many reach for a societal self-definition in terms of what we are not, what we are against. And what could be more unambiguously evil today than the sexual abuse of a child? It's this need to morally affirm ourselves in terms of what we are not that generates a demand for the constant, near infernal discovery of evil, witches to be burned, folk devils to be purged.
This crusading zeal causes damage of its own. It makes a virtue of suspicion, and a sin of trust. Just look at the innuendo now swirling around the once-lauded manager of Crewe, Dario Gradi, a man whose greatest failing seems to have been to trust that Bennell was not a child abuser; to have assumed, as we surely ought to, that, by and large, our fellows, our colleagues and our friends are not sociopathic sexual predators. Today, Gradi is out of step. We are encouraged to suspect the worst, to support formal checks and monitoring of anyone who wants to work with children. The cost is social solidarity, that bond of trust between adults. 'It is very worrying as a parent', said a woman on a radio phone-in show over the weekend. 'I have been reading so much in the media recently about inappropriate behaviour, sexual assault, but never thought I was potentially putting my son in harm's way. Now I hear it is in football academies and that is really concerning.'
And therein lies the miserable consequence of the crusade against child abuse. It creates the conditions for us all to suspect the abuser in each other.
Tim Black is a spiked columnist and editor of the spiked review.
To enquire about republishing spiked's content, a right to reply or to request a correction, please contact the managing editor, Viv Regan.