Sex, drugs and failure
Jim Jarmusch's Gimme Danger is a powerful tribute to the Stooges.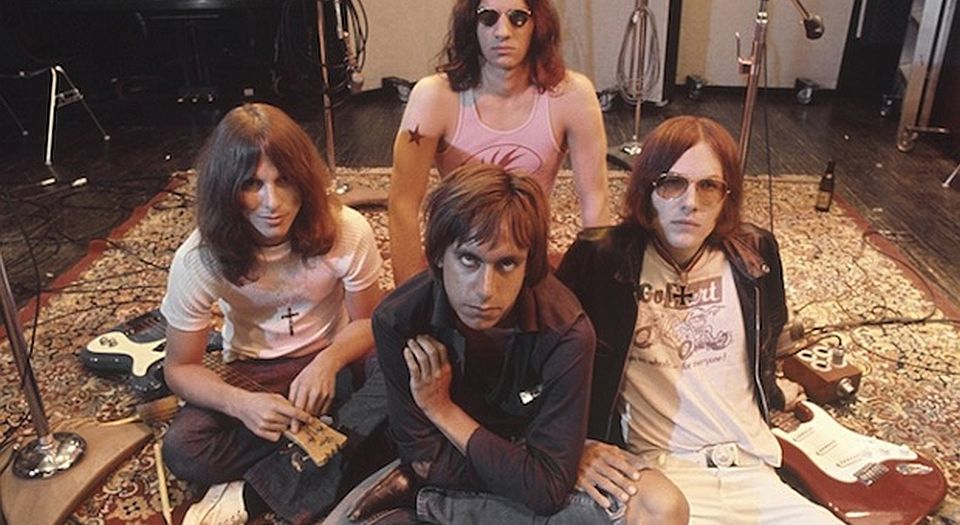 It's been a great year for Jim Jarmusch, the most hip film director of independent cinema. In addition to his new film Paterson, which is getting some of the best notices he's had in years, he's also released an excellent documentary on the Stooges, Gimme Danger.
This is not Jarmusch's first rockumentary, having previously made a concert movie with Neil Young. And in his narrative films, he's always had a fondness for hiring musicians as actors. For example, Coffee and Cigarettes features the likes of Tom Waits, RZA and GZA from the Wu Tang Clan, and the White Stripes. Indeed, Stooges frontman Iggy Pop appeared in that film, too, in addition to starring in Jarmusch's Dead Man, a surreal Western he made in the Nineties.
Gimme Danger starts with Jarmusch declaring the Stooges the greatest rock'n'roll band of all time. Curiously, the film then immediately proceeds to describe how the band broke up, after they became tired of their lack of success. The rest of the film explains how they transcended early failure to become the ultimate proto-punk band.
The vast majority of the film is derived from an extended interview with Iggy Pop. Unfortunately, this is out of necessity – all the other Stooges are now dead. However, even after all those drugs, Pop turns out to be highly articulate and aware of his creative process. He explains all the influences behind his explosive performance style, and is neatly critical of himself and others. His references are diverse, whether he is comparing his management to that of TLC or claiming his minimal lyrical style was inspired by Soupy Sales's demand that letters sent in to his Fifties kids' TV show be 25 words or less.
There are some parts of the Stooges mythology that go unexplained here, such as how the band got sober after they broke up and Pop's infamous self-harming on stage. Also, as the film is so heavily based on Pop's testimony, you wonder why Jarmusch didn't just broaden it out to his entire career, including the seminal albums he made with David Bowie.
Regardless, Gimme Danger's mix of interview, montage and music is powerful and visceral – a fitting tribute to an often-overlooked band.
Christian Butler is a writer based in London.
Watch the trailer for Gimme Danger:
To enquire about republishing spiked's content, a right to reply or to request a correction, please contact the managing editor, Viv Regan.