The tyranny of 'believe the victim'
In the pursuit of 'VIP paedos', fundamental principles were jettisoned.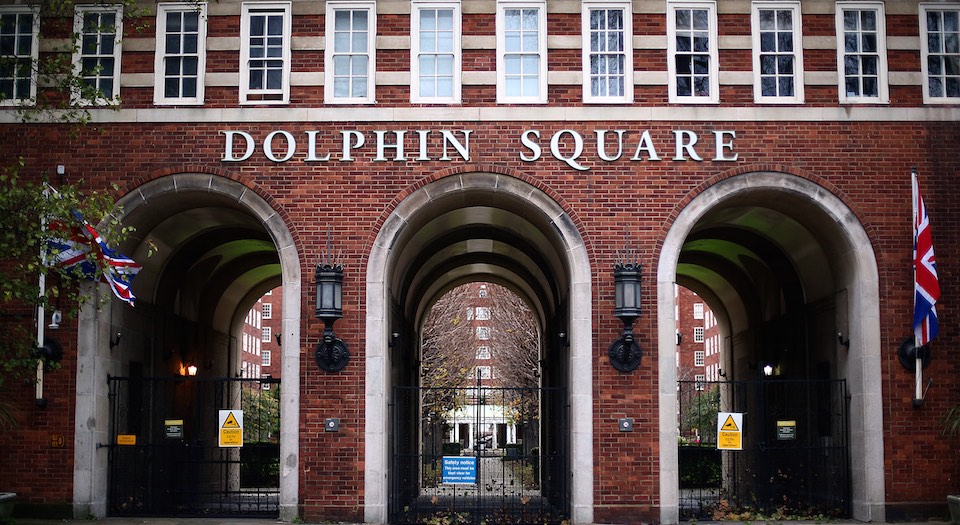 In recent years, UK institutions have been beset by lurid claims about VIP paedophile rings. This mythology of powerful perverts preying on children has gained extraordinary traction. Once an idea put about by conspiracy crackpots like David Icke (who claims that human sacrifice and ritual abuse are rampant), it has been taken up, uncritically, by some politicians and investigative journalists, presumably because it suits their ideological needs. They want to believe, and this helps to foment a mood of public concern, bordering on hysteria, about alleged 'cover-ups'.
But as the historian Professor Philip Jenkins has pointed out, 'elite paedophilia' charges had circulated very widely in tabloid media in the 1980s, usually in the context of lunatic theories of Satanism and supposed 'ritual child abuse'.
On 3 June 2014, seven members of parliament, who were evidently not fully briefed on this period of British social history, wrote to the then home secretary Theresa May. They protested that police were 'failing to follow the evidence' in a number of cases of alleged historical child sex abuse. They then went on – seemingly without irony – to complain about the absence of evidence, and demanded an inquiry into:
'i) Why detailed dossiers – such as the documents submitted to the Home Office by the late Geoffrey Dickens – have disappeared;
ii) Why police surveillance videos – said to be of prominent people who have been involved in paedophile rings – have gone missing;
iii) Why child pornography videos seized by HM Customs and Excise have been lost or destroyed;
iv) Why investigations appear repeatedly to have been stalled or abandoned over the past 30 years.'
On 31 October this year, the retired High Court judge Sir Richard Henriques published a damning review of the Metropolitan Police's efforts to follow the evidence – or, rather, lack of evidence – about alleged paedophile rings involving prominent people. He focused particularly on Operation Hydrant, which coordinates and advises the plethora of other Met inquiries set up in the wake of the Jimmy Savile scandal.
Operation Hydrant sits above Operation Fairbank, a scoping inquiry started in 2012 that went on to establish a number of criminal investigations: Operations Fernbridge, Midland, Cayacos, and then later, Athabasca.
Henriques focuses on Operation Midland, an inquiry into alleged sexual abuse of children at an exclusive apartment block in Westminster named Dolphin Square – which, incidentally, features in Icke's dystopian fantasy The Biggest Secret. He also considered Operation Vincente, which looked into accusations of rape against Lord Brittan, a former Conservative home secretary.
The full report runs to some 493 pages, of which only 68 are publicly available by way of a summary. Almost half of this is devoted to challenging the official police instruction that complainants are 'victims' who must be believed. Henriques patiently explains that this assumption reverses the presumption of innocence: 'Requiring an investigator to believe a complaint which may or may not be true is a recipe for injustice.' He calls this 'ludicrous', 'false', and says it perverts our system of justice. As one barrister wrote, it 'involves an artificial and imposed suspension of forensic analysis'.
Worryingly, Henriques reports that he has encountered staunch opposition to this legally orthodox approach from Simon Bailey, the chief constable in charge of Operation Hydrant, as well as his officers and 'belief campaigners'. Bailey's officers insisted that a victim must be believed when their statement is taken. All refused to acknowledge the fundamental flaws in the 'belief' policy, and the dreadful consequences of false complaints upon the innocent.
Bailey claimed: 'If we don't acknowledge a victim as such, it reinforces a system based on distrust and disbelief.' But this is false rhetoric, as Henriques points out. The fact is that using the term 'victim' gives the impression of pre-judging a complaint's merits. It also causes suspects to lose confidence in the impartiality of an investigation.
As Henriques notes, accurate language should be fundamental in any criminal-justice process: those contending for 'victim' terminology 'are seeking to gain an advantage for complainants at the expense of those accused'. That cannot be a fair system. How can an investigator elicit the truth if he or she is not permitted to ask relevant, necessary and probing questions?
An investigation that starts by eliminating doubt is biased, Henriques points out. Worse, it gives a free run to liars and fantasists, as well as those who are genuinely mistaken. 'Nick', the complainant in Operation Midland, demonstrates this. The 'believers' in the Metropolitan Police had called his claims 'credible and true'. Nick made his complaints on 22 and 23 October 2014, 3 November 2014, 5 January 2015 and 27 April 2015. Journalists had given Nick names, and shown him photos both of suspects and other missing boys, which Henriques said was 'hopelessly in breach of PACE' (legislation governing the conduct of interviews).
As well as alleging abuse by a stepfather, Nick alleged abuse by a galaxy of eminent men, said to have included Lord Janner (a former Labour MP), Lord Bramall (former chief of defence staff), the late Maurice Oldfield (former head of MI6), the late Sir Michael Hanley (former director general of MI5), and General Sir Hugh Beach (former Master-General of the Ordnance). Nick also sensationally claimed to have witnessed three child murders. Debate rages as to whether Nick is a victim of false memories generated in therapy, or is an accomplished liar and hoaxer. One person whom he accused, the former MP Harvey Proctor, issued a blistering press statement in August 2015 repudiating Nick's extravagant claims and calling for him to be prosecuted.
Henriques calls Proctor, and Nick's other targets, innocent men – victims of Nick's false allegations. 'It is difficult, if not impossible, to articulate the emotional turmoil and distress that those persons and their families have had to endure.' He points out that of the 400 complaints made to Operation Fairbank, the vast majority were without merit. False complaints are not, as Bailey argued, a remote possibility – they are a recurring problem. They may be malicious, mistaken, designed to support others, financially motivated or inexplicable.
The review also refers to the phenomenon of 'bandwagoners': people who see that a complaint has been made, and make a false complaint in support. In the cases reviewed, there was significant evidence of false complaints immediately following publicity. Prominent people, especially entertainers, are particularly vulnerable to false complaints by attention-seekers, compensation-seekers and the mentally ill.
The most disturbing aspect of Henriques' review is the degree to which senior police have been captured by belief campaigners. Their resistance to his reasoned analysis smacks of a quasi-religious zeal. For them, as Professor Jenkins has observed, doubt is of the devil: 'If you doubt this fact — if you use a word like "alleged" victim — then you are an accomplice to that abuse. If you seek to challenge or discredit statements about abuse, then you are also striking at all future victims and survivors who would be discouraged from reporting their experiences.'
In reality, this is nonsense, because any complainant whose case gets to court will have to face questioning. But the response of belief campaigners is to demand that questioning, both inside and outside court, be restricted. They are implacable because, as Henriques notes, they really do not care about a fair justice system. It's time to slaughter the sacred cow of 'believe the victim', and get back a balanced, fair system of justice.
Barbara Hewson is a barrister. Her views here are personal.
To enquire about republishing spiked's content, a right to reply or to request a correction, please contact the managing editor, Viv Regan.