Milo should have been allowed to talk at my school
A pupil at Simon Langton Grammar stands up for free speech.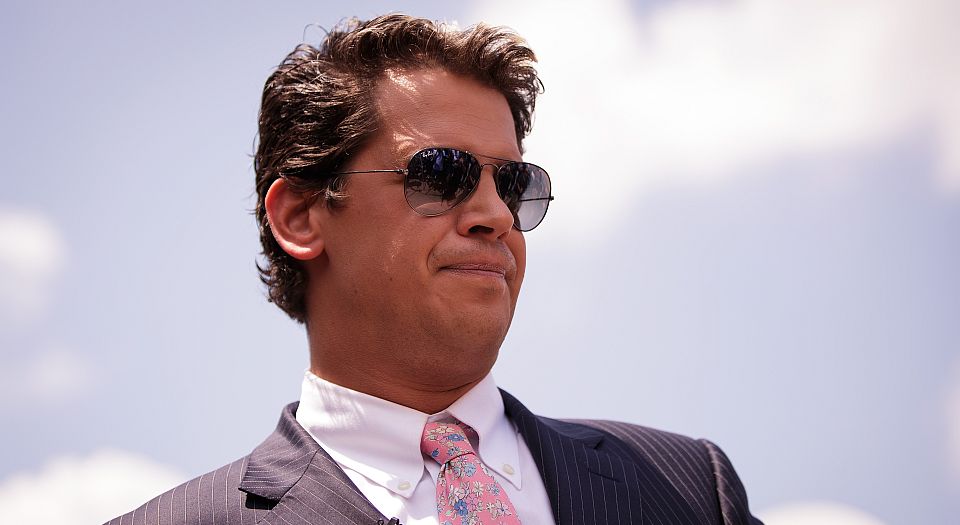 Having known about Milo Yiannopoulos for some time, I was startled to discover last week not only that he used to attend my school — the now famous Simon Langton Grammar School for Boys in Canterbury — but also that he would be coming back to give a talk.
Milo has become a sensation with people my age. We laugh at his flamboyant presentation and mocking of groups all too often considered beyond criticism: feminists, transgender activists and Black Lives Matter protesters, to name a few. For those of you who don't know, Milo is something of a wind-up merchant come political commentator, infamous on the darker corners of the web for his Twitter havoc and swift takedowns of anyone naive enough to cross him. Over 200 students from the most senior years of the school signed up to attend his talk, some curious about his controversial opinions, others just out to have a good time.
When it emerged that the talk had been cancelled following the intervention of the Department for Education, supposedly to protect us from Milo's dangerous opinions, there was a great deal of anger among the students. This was in no measure directed towards the teachers, who had been stoic in the face of immense criticism over their decision to let Milo speak. It was directed towards the people outside our school who had decided, entirely independent of any consultation with us, what is and isn't acceptable for a room of young adults to hear. That is not right.
I don't consider myself part of the alt-right, or of the adoring fanclub that seems to surround Milo on his social-media accounts. That being said, for all his over-the-top mocking of feminists and 'triggered liberals', he also makes many valid points, some of which I agree with, others of which I just find intriguing or challenging. I happen to think that some of his ideas around immigration and gender are awful, but I would still rather hear them than be protected from them.
Perhaps I'm in a minority among people of my age, but I think it is important not to surround yourself with people who have the same opinions as you. Through listening to people we disagree with, we can better refine and understand our own opinions, and also have the opportunity to convince others to see things from our perspective. Without this free transfer of ideas, people become divided, and this is to the detriment of society.
What angered me the most about the disinvitation of Milo from my school is that the Department for Education used the Prevent strategy, an initiative designed to put a stranglehold on radicalisation and extremism that might lead to violence, to encourage the school to keep Milo away. Milo is not a terrorist. Nor would he be likely to incite any of us to violence — we're not that dumb. It was a few organisations and pressure groups who reported my school to the Department for Education's Counter-Extremism Unit: people would rather run from Milo than confront him with their supposedly superior arguments.
I hope one day to be able to see Milo talk, but I will only be able to do this if we remember that no one is the arbiter of what is and isn't acceptable to say. Milo is a logical consequence of restrained opinion, and if you want to counter him, then you must allow his opinions to be heard.
To enquire about republishing spiked's content, a right to reply or to request a correction, please contact the managing editor, Viv Regan.