Pushing birth control on women is always immoral
The Pause programme is taking choice away from women.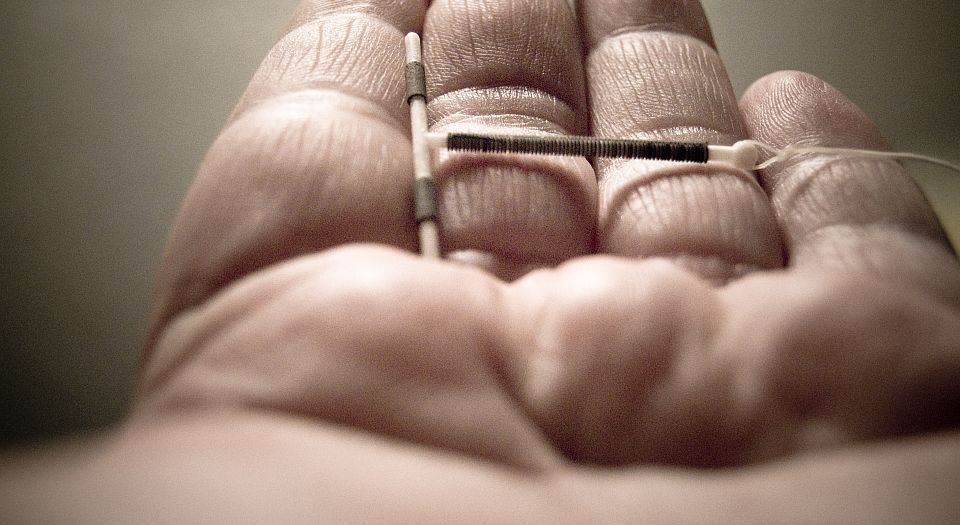 Should contraception be seen as a choice that each of us is entitled to make according to our own intimate preferences, possibly taking account of the advice of a doctor? Or should birth-control methods be dictated by policymakers as a condition of social support, on the basis of what they think is best?
It seems a crazy question to even consider in contemporary Britain. Compulsory birth control was an ignominious feature of interwar family-planning movements, which make us shuffle with embarrassment when we're reminded of them today. And so they should. In the 1920s, birth control became associated with social policies aimed at reducing the number of unfit children born to unfit mothers. Sterilisation programmes aimed at the ill, the destitute, and those supposedly lacking the self-control to avoid adding to large families, became common in North America and Europe, including Britain. 'Eugenics' only became a troublesome concept within public health when it became associated with the excesses of the Nazi regime.
No one would condone the compulsory sterilisation of the poor today. But there are growing concerns that some women, those deemed unable to make good birth-control choices, are being targeted by policy interventions that take day-to-day responsibility for contraception out of their hands.
This week, the Pause programme proudly announced that it had been granted £6.8million by the government to support vulnerable women. Pause supports women who are at risk of having repeat pregnancies after having children taken into care, on the condition that they use long-acting, reversible contraception, such as the implant or IUD, over an 18-month period. The programme also helps women with housing and their educational and career aspirations. It started in Hackney, east London, in 2013, and now has centres in Doncaster, Greenwich, Hull, Islington, Newham and Southwark.
Of course, women on the programme are not being literally compelled to use IUDs, which can only be removed by medical professionals. But they are told that the benefits of the programme are only available to those who agree to use the contraceptive. If the contraceptive is removed, the woman is denied the benefits.
A Pause caseworker told BBC Radio 5 Live that very few women were put off by the contraceptive stipulation, and went on to explain how vulnerable these women are: 'I'm talking about women who don't know how to get up and have a wash because they've never been shown how to look after themselves. They've never been shown how to cut their own toenails. I'm talking about very basic self-care. And these are people who've had children.'
Perhaps, you might think, treating these women as people in need of education might be more appropriate than treating them like cats in need of temporary neutering. The name of the programme seems to have been derived from its aim to create a 'pause' between pregnancies so women can learn to support themselves. But it would be more human to turn the emphasis on its head and create the circumstances where these women can take control of their own lives, including their fertility.
These women need help and support, but this should never be contingent on them accepting a specific form of contraception. Making birth control mandatory is an affront to personal dignity and further undermines the autonomy of women who already have little control over their lives.
Birth control should always be a matter of personal choice.
Ann Furedi is chief executive of the British Pregnancy Advisory Service and the author of The Moral Case for Abortion, published by Palgrave Macmillan.
To enquire about republishing spiked's content, a right to reply or to request a correction, please contact the managing editor, Viv Regan.