How politics got personal
Why is everyone suddenly 'ashamed to be British'?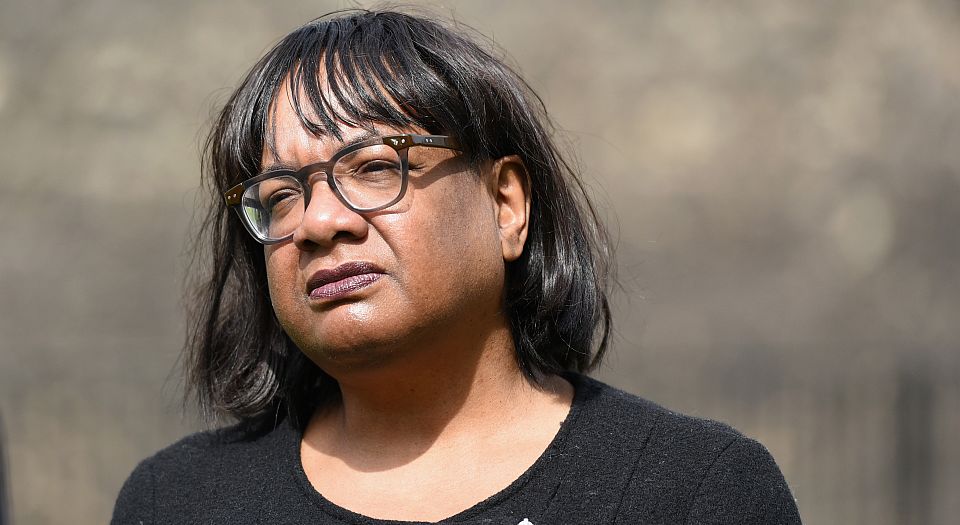 A favourite remark today among the compassionate classes is that the spectacle of the 'Jungle' in Calais, and the pitiful plight of migrants there, makes them 'feel ashamed to British'. This was the tearful and public judgement of the pop star Lily Allen. It's been echoed by the sports presenter and former footballer, Gary Lineker. Now the shadow home secretary, Diane Abbott, announces that age checks for immigrants coming from the encampment also made her 'ashamed of being a British person'.
This language represents an increasing tendency in political discourse to frame everything in terms of the self, or our collective selves. An argument commonly wheeled out by Remainers during the Brexit referendum was: 'But what will the world think of us?' Many still bewail that Britain is a 'laughing stock' for voting Leave, as if 'what will the neighbours say?' is a coherent argument. Firms and individuals still promise, or threaten, to 'leave the country' as a consequence – with Bob Geldof this weekend joining the chorus of the aggrieved.
It's a phenomenon not confined to Britain. With every presidential election in the US, those with correct opinions state their declaration 'to move to Canada' should the Republicans come to power. They never do, of course. These are nearly always empty threats. How many pop stars, entertainers or famous boxers in America or Britain ever made good on their promise to 'leave the country' should a political party, left or right, win an election?
Declaring oneself 'ashamed to be British' is the flipside of condemning Brexiteers as 'racist'. Both compassionate boasts and insults belong to the same impulse – to make oneself look superior. But people can see through it. Like Harry's Enfield's 'Jürgen the German', forever needlessly apologising 'for my country's unforgivable behaviour during the war', these insincere apologists look ridiculous, or worse, like aloof and sulky attention-seekers.
'Virtue signalling' may be a fairly new expression, but the human propensity to display benevolence in public, often dubiously and sometimes insincerely, is age-old. It goes back to the Pharisees. It's just that social media has facilitated its acceleration and entrenchment, giving wider opportunities to exhibit conspicuous compassion in mediums that inflate the ego.
Feminists in the 1960s used to cry that 'the personal is the political', that subjective experience should inform politics. We're now at the complementary stage where the political is the personal, where politics is employed to create and mould one's self. One's politics have become an extension of one's personality, intrinsic to one's public image. This is why people now get so easily offended. People can't distinguish between a questioning of their politics and an affront to their very person, so entwined have the two become. All those people crying, sometimes literally, after Brexit, represent the personalisation of politics, with all its infantile repercussions.
So these people are 'ashamed to be British'? Well, I'm ashamed that they are British, too. In truth, you can no more be ashamed of your nation as you can be proud of it. You can only take pride or feel shame at something that you yourself have done.
---
Why the machines aren't taking over
The Daily Mail has employed face-recognition software to 'prove' that some of these 'child' migrants from the Jungle are in their thirties.
I'm not sure we should trust face-recognition software. Some of these refugees will have fled war zones, travelled thousands of miles and have been living amid mud and squalor for years. It's likely that they will have aged prematurely. Can computer technology take this into account? Could you?
This is a problem with entrusting to computers decisions we can't even make ourselves. A headline in the Daily Mail itself summed it up last week: 'Mirror, mirror! Cindy Crawford, 50, looks so similar to her model daughter, Kaia Gerber, 15… but which is which?' Rich people don't age as much as the poor, nor do the childless compared with those who have children. If we humans can't tell someone's age by their face, how can we instruct a piece of software to do so?
We are currently beholden to technology, placing far too much faith in it. Consider current language-translation software. Google Translate is fine for individual words, but with sentences it's often unreliable and sometimes laughable. It's nearly hopeless in telling the difference between different tenses and moods, and how different languages use the future, present, perfect, imperfect, preterite and subjunctive differently.
Translation software doesn't understand irrationality or context. Humans can't always understand when exclamation mark or CAPITALS indicate instruction, anger or humour! 'I don't know nothing' can mean two opposite things, depending on whether it's used in the vernacular or formally. 'I will waste no time reading this letter' can also have two contradictory meanings.
It's all very well for people to prophesy 'singularity', the future point when technological consciousness will surpass humanity's. But if we can't explain or agree what human consciousness actually is, how can we ever build a machine that can?
---
The end of the estate agent
Much has been written about the decline of high-street estate agents in recent years. They are going the same way as bookshops and pubs, with consumers either shifting their purchasing patterns to the online arena (Amazon, for instance), or drastically reducing the role of the middle-man (Airbnb). This only struck me on Monday night, as I made my evening stroll and passed a former estate agents, now suddenly emptied.
It brought hot tears to my eyes. I fondly remember popping into that estate agents. I always received a warm welcome from its proprietors, Bert and Doreen. 'How fare thee?', would ask the rotund, ruddy-faced Bert, usually with bits of fried egg stuck to his bushy moustache. Beside him was Doreen who, with her rasping, salty cackle, was always prompt to offer a double-bedroom flat in Basildon or semi-detached house in Runcorn. In the corner stood a grandfather clock, withered by time and woodworm, chiming with melancholy upon the hour. At its foot was Henry the cat, dozing serenely, indifferent to and undisturbed by the gay laughter and chatter.
But these days are now fading into the past. The traditional estate agents is becoming a mere memory. People now prefer to do their estate-agenting home and alone. But that misses the whole point. It is essentially a social affair and intrinsic to the rich fabric of this country.
Will no one save the great British estate agent?
Patrick West is a spiked columnist. Follow him on Twitter: @patrickxwest
To enquire about republishing spiked's content, a right to reply or to request a correction, please contact the managing editor, Viv Regan.