The expert invasion of family life
A new book explores the political instrumentalisation of parenting.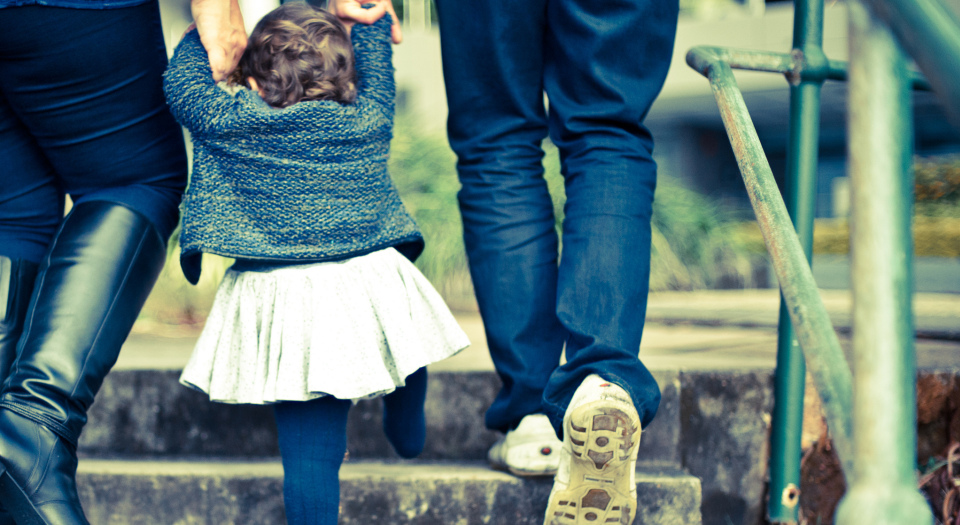 Has the vogue for intensive parenting reached its limit in the face of a mounting backlash? Recent events might suggest this is the case. When the Conservative minister Andrea Leadsom cited her commitment to the cause of early intervention in children's emotional development as part of her ill-fated campaign for the Tory leadership, this was reported to have gone down 'like a cup of cold sick' with Tory backbenchers. In a major feature on 'attachment parenting' in the Guardian, writer Hadley Freeman dismissed this fashionable trend as 'female masochism in the pursuit of maternal perfection'. In the widely acclaimed The Gardener and the Carpenter, developmental psychologist (and devoted grandmother) Alison Gopnik recommends as a parenting model the nurturing, protective 'gardener' rather than the controlling, constructing 'carpenter'. This is a far cry from the fearsome 'tiger mother' proposed by Amy Chua as the ideal parenting model for upwardly mobile ethnic minorities in the US.
On closer inspection, however, it is clear that the influence of the new parenting culture is far too powerful and pervasive to be overturned by a few sceptical voices, however cogent their arguments. Leadsom's leadership bid may have collapsed within hours of its launch, but the Parent Infant Partnership charity she founded in 2012 is going strong. Though she may be regarded by her parliamentary colleagues as an old-fashioned right-winger, the 1001 Critical Days Manifesto, launched by her charity (with a foreword by chief medical officer Sally Davies) was endorsed by Labour and Liberal Democrat MPs, as well as by Tories and the Green MP Caroline Lucas. This manifesto recommending diverse therapeutic interventions in infant life 'from conception to two' is but one manifestation of a 'first-three-years movement' that is supported by supranational organisations, such as the WHO, OECD, UNICEF and the EU; national organisations, such as medical authorities, universities and think thanks; and a galaxy of philanthropists, politicians, celebrities, journalists, social activists and moral entrepreneurs.
In her new book, Neuroparenting: the Expert Invasion of Family Life, sociologist Jan Macvarish provides a comprehensive critique of the synthesis of old-fashioned attachment theory and new-fangled neuroscience that provides the basis for the sort of intensive parent training that is now being widely implemented by midwives, health visitors, childminders and teachers in children's centres, schools, and even GP surgeries. As she observes, it is striking that the notion of a 'parenting deficit' long predated the neuroscientific claims that are now used to justify professional intervention in child-rearing. In the 1980s, promoters of co-sleeping, prolonged breast-feeding and 'baby-wearing' (maintaining constant physical contact) appealed to postwar theories about the importance of 'bonding' and the damaging effects of 'maternal deprivation'. 'Attachment parenting' is labour intensive, expensive and poorly suited to societies in which mothers are inclined to return to work or enjoy a life outside of their family. Yet it continues to attract devotees – and to foster guilt among mothers who refuse to completely subordinate themselves to their children.
Over the past 20 years, attachment parenting has acquired an aura of scientificity through claims that this approach has been 'validated' by advances in brain imaging and the study of neurotransmitters and hormones. In fact, as Macvarish demonstrates, the contribution of The Science has largely been at the level of 'dramatising metaphors', which appear to provide confirmation of prevailing prejudices. Thus MRI brain images comparing the evidently shrunken and deformed brain of an infant victim of extreme maternal deprivation with that of a normal infant have been widely displayed to support proposals for expert intervention. In the 1970s and 1980s, neuroscientists were inclined to celebrate the wonders of neuronal and synaptic development. In more recent years they have emphasised the 'vulnerability' of the brain and its susceptibility to toxic influences, from alcohol and drugs to mobile phones and social inequality. Whereas in the past psychologists suggested 'sensitive' or 'critical' periods of development, some neuroscientists now claim a 'window of opportunity', necessitating urgent professional intervention lest a child is condemned to lifelong cognitive or emotional impairment.
For Macvarish, the key danger of neuroparenting is the way in which it seeks to 'instrumentalise' everyday family life. The shift from noun to verb – from 'being a parent' to active, conscious 'parenting' – implies replacing the private, spontaneous aspects of child-rearing with formal, artificial, goal-oriented methods. It is ironic that promoters of intensive parenting insist on the need to bolster parental confidence when professional intervention inevitably has the opposite effect. Worse, the focus of neuroparenting on 'outcomes' and 'achievements' corrodes intimacy and ultimately undermines parental love.
In her concluding chapter, Macvarish provides a systematic review of the potentially damaging consequences of unrestrained neuroparenting for family life. Parents are deprived of the authority that depends on their moral autonomy. Children are regarded fatalistically as the products of objective circumstances, as their subjective agency is also implicitly disparaged. Parents lose their true parental status and are redefined as professional caregivers. The wider community of family and neighbourhood, and other sources of informal support and guidance, are dismissed (as much too risky). To counter the drift to this dystopian future, Macvarish ends with what might seem an unlikely chapter in an academic work – 'a defence of parental love'. But who, in the end, have parents and children got, but one another?
Michael Fitzpatrick is a retired GP, and the author of Defeating Autism: A Damaging Delusion. (Order this book from Amazon(UK).)
Neuroparenting: The Expert Invasion of Family Life, by Jan Macvarish, is published by Palgrave Pivot. (Order this book from Amazon UK.)
Jan will be speaking at the session 'Can neuroparenting save the family?' at the Battle of Ideas festival in London on Saturday 22 October. Buy tickets here.
To enquire about republishing spiked's content, a right to reply or to request a correction, please contact the managing editor, Viv Regan.