The Ched Evans case: we need to talk about rape law
Why are courts having to delve into the minutiae of complainants' sex lives?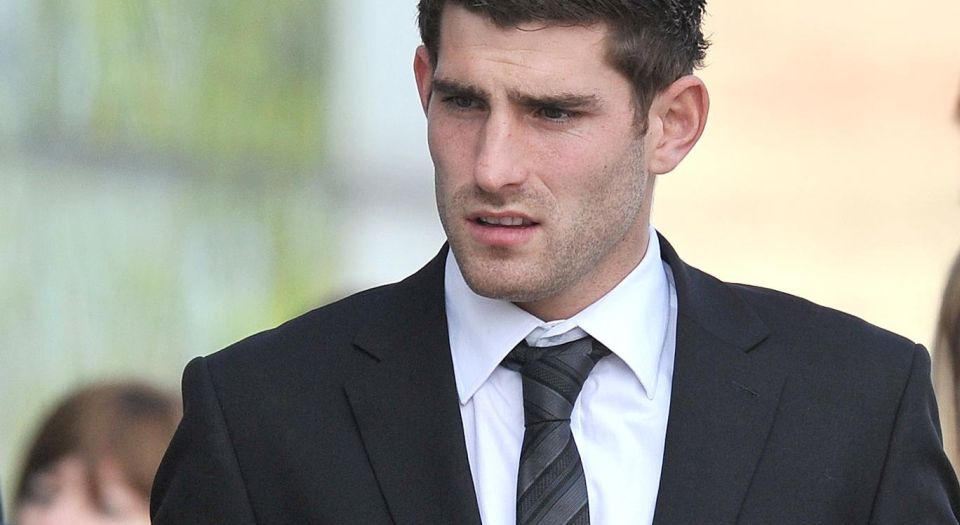 Four years on from being convicted of rape, it seems that footballer Ched Evans has finally been exonerated. The Court of Appeal quashed the original conviction in April, and, following the ensuing re-trial at Cardiff Crown Court this month, Evans has now been acquitted.
The Court of Appeal judgement from April, which has now been released in full, asserted that new evidence had emerged after the 2012 conviction that undermined the credibility of the complainant. She claimed that she had no memory of having sex with Evans, and therefore could not have consented. But the new evidence showed that the complainant had had aggressive but consensual sex with two other men close to the night she had sex with Evans, and had used the words 'fuck me harder' with both of these partners. In the course of his initial police interview in 2011, Evans had reported that she'd used this same phrase, indicating that she had consented during their own encounter – at this point, he would not have known what had happened between the complainant and the other men. So the court took the view that the new evidence meant his conviction should be quashed.
After Evans' acquittal, many cited the judgement of the Court of Appeal as evidence that rape trials still involve the humiliation and degradation of victims: a Daily Mirror columnist said that women are still 'smeared and humiliated' during rape trials; Vera Baird, the Northumbria police and crime commissioner, said the case 'set [the justice system] back 30 years'; and Rape Crisis stated that the case would prevent complainants reporting to the police.
Many other commentators, mostly lawyers, have countered, publishing pieces purporting to 'bust the myths' about Evans' case, pointing out that the panic is misplaced. Indeed, reading such commentary, you could be excused for thinking that there was nothing at all to be shocked about in the Court of Appeal's reasoning.
In many ways, both sides of this argument miss the point. On the one hand, there are campaigners who cannot see how the world really is. On the other hand, there are lawyers who cannot see how the world should be. In short, it is bizarre and wrong that a trial of a grave crime like rape can turn on what a woman had said in bed with previous sexual partners. This shows that legal reforms around rape – often aimed at driving up convictions – have had unintended consequences. While they have led to more prosecutions, which may not have been brought in the past, they have also led to more prosecutions brought on the basis of one person's word against another's. The Court of Appeal judgement shows how justice in these cases can often turn on the minutiae of people's sexual conduct.
Consider, for a moment, how absurd it is that the Court of Appeal was placed in the position of having to assess whether evidence that a young woman shouted 'fuck me harder' with two different partners was sufficiently unusual to undermine her case. The fact that this case come down to what a woman said in bed is not a result of an archaic or misogynistic court system. It is a result of more cases being prosecuted on the basis of one person's word against another's, in circumstances where what actually happened is very difficult to establish.
That said, the panic about the criminal-justice system and rape is unwarranted. Evans' conviction was quashed because of the very specific facts of his case. The case has not resulted in any amendment to the rules. Evidence about sexual history cannot be admitted to make a point about a woman's morals or her willingness to have sex. It will still only be admitted when a direct claim by the complainant is refuted by something specific in the evidence. This will continue to be very narrowly applicable.
The panic also ignores the fact that the criminal-justice system is getting better at dealing with rape. The conviction rate, meaning the proportion of cases reaching court and ending in a conviction, is high at nearly 58 per cent. It reached an all-time high of 63 per cent in 2013. And, after a slight fall in 2015, the rate is increasing again. What's more, the best available research shows that juries convict in more cases than they acquit. So, while many people still believe that 'juries don't convict in rape cases', the evidence shows that they have no inherent bias against rape complainants. While, as I have often pointed out on spiked, reform has often led to the watering down of some crucial legal principles, the overall trend is positive.
There are still problems in getting rape cases to court. We know that the attrition rate for rape is under 6.9 per cent (meaning that of all reported rapes to the police, only 6.9 per cent end in a conviction). This may sound low, but attrition rates for other offences are similar. We also know that rape reporting is soaring, and that the police are poorly equipped to deal with it. Moreover, the fact remains that in 2015 we convicted more people of rape overall than ever before. And an unprecedented number of cases were referred to the Crown Prosecution Service by the police, which shows that officers are not dismissing complaints out of hand as much as they used to.
So, despite the panic-mongering around the Evans case, the justice system is improving in its response to sexual violence. But there is clearly a problem when rape trials can turn on the minutiae of complainants' sexual conduct. The Evans verdict is an opportunity to discuss how rape should be defined, and what kind of evidence we think should be involved in adjudicating rape cases. Only then will we be able to move beyond the panic to consider the many pressing questions that this case has raised.
Luke Gittos is law editor at spiked and author of Why Rape Culture is a Dangerous Myth: From Steubenville to Ched Evans. (Buy this book from Amazon(UK).) He will be speaking at the sessions 'Law and democracy' and 'What's wrong with men's rights' at the Battle of Ideas Festival in London on Saturday 22 and Sunday 23 October. Buy tickets here.
To enquire about republishing spiked's content, a right to reply or to request a correction, please contact the managing editor, Viv Regan.