Mike Baird: Oz's most paternalistic politician?
New South Wales voters have had enough of being treated like children.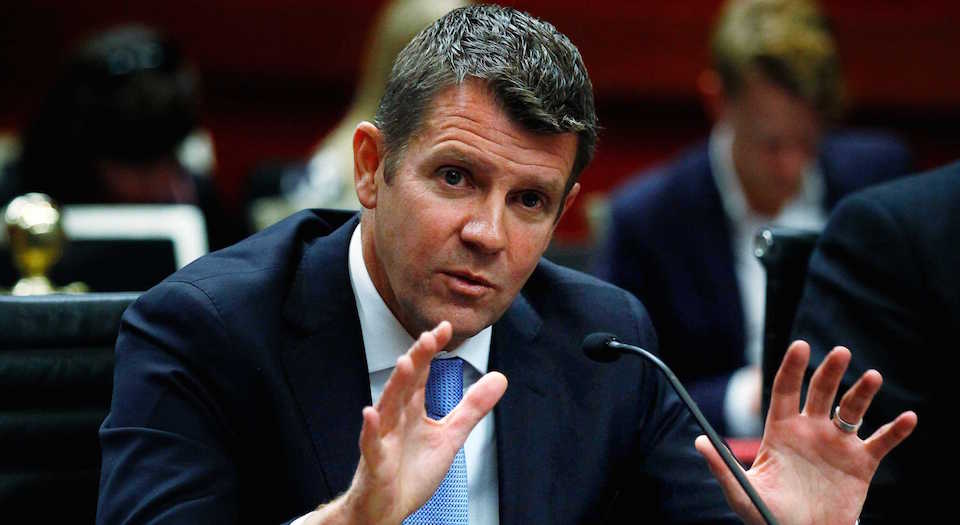 Once the darling of Australian politics, New South Wales (NSW) Liberal Party premier Mike Baird may have finally fallen from grace. The latest Newspoll indicates that voters are sick of his contemptuous approach. As the Australian reports: 'After ranking as the most popular political leader in the country in December, Mr Baird has seen his approval ratings collapse into negative territory and the coalition's election-winning, two-party-preferred lead of 56 per cent to 44 shrink to a 51-49 per cent lead over Labor.'
Baird's impromptu ban on greyhound racing — a move that could cost up to 10,000 jobs — is undoubtedly a catalyst for these results. The same Newspoll found only 41 per cent of NSW voters support the ban, while 51 per cent think the industry should have been given a second chance. Opposition to the ban is particularly strong outside of Sydney, with 61 per cent of voters in the rest of the state supporting a second chance.
But Baird's attack on the greyhound industry is not an isolated incident. It is the same clumsy, paternalistic approach that has characterised his government.
The most obvious examples of this approach are the Sydney lockout laws. This set of policies targeted nightlife venues in the designated 'Sydney CBD entertainment precinct' (which conveniently exempted the Star City casino) in an attempt to combat the moral panic over 'alcohol-fuelled violence'. The main restriction enacted by the laws is a 1.30am lockout for licensed premises and forced closure at 3am. The laws also ban takeaway-alcohol sales after 10pm and have frozen new liquor licenses.
Although enacted when he was treasurer, Baird has consistently defended these laws since taking office two months after they were introduced, and he quickly enacted a subsequent law banning shots after midnight and limiting the number of drinks individuals can buy at specific times.
These anti-nightlife laws have decimated the once-famous Kings Cross entertainment precinct, with an 82 per cent decline in foot traffic between 2012 and 2015. This has led to dozens of business closures, and, as a result, Sydney has become an international laughing stock. (The full extent of the damage done to Kings Cross is catalogued in Matt Barrie's excellent essay from February this year).
Like the ban on greyhound racing, this sledgehammer approach punishes law-abiding citizens and business owners instead of the people who violate the law.
Baird acknowledged the ban on greyhound racing would be unpopular, but justified it by claiming: 'What we're trying to do is to do what is right — to set up the state for the long-term and as part of that there are difficult decisions to be made… We're not getting focus groups, we're not trying to work out which way the political wind is going. It's weighing up the evidence and saying what is the right thing for the state.'
Baird should at least be commended for this ideological, values-based approach to public policy. For too long, Australian governments, at both the state and federal level, have avoided any hint of ideology — sometimes explicitly so — in favour of a short-term, poll-driven approach. The problem is, Baird is treating the people of NSW with contempt. Baird's paternalistic approach is best characterised as 'Baird knows best'. It's as if he thinks he's a school teacher, maintaining order in the classroom through collective punishment and the confiscation of contraband items.
But NSW voters aren't children, they're adults who deserve to be given basic respect. They shouldn't be treated like potential criminals who can't be trusted with alcohol, or collectively punished for the actions of a minority of people.
When responding to the greyhound-racing backlash in August, Baird said that voters 'will have their right, come election day in 2019, to pass judgement on decisions we've made'. If the latest Newspoll results are anything to go by, that judgement will be harsh.
Patrick Hannaford is an Australian writer. Follow him on Twitter: @PatHannaford
To enquire about republishing spiked's content, a right to reply or to request a correction, please contact the managing editor, Viv Regan.