In defence of student boozing
Don't let fun-sponge officials ruin your nights out.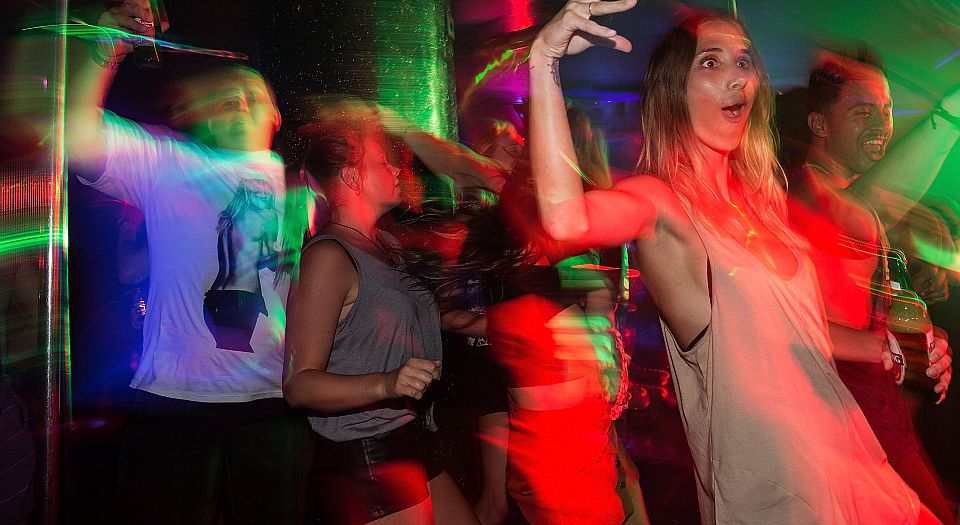 One of my first memories of university was being in the students' union bar, with a £2 pint in one hand and my awkward, newly formed friendships in the other. It was then I knew: I was officially at uni, I was officially a student.
Some of today's students might not enjoy such an experience. For an anti-drinking attitude is sweeping campus, and freshers are now encouraged to swap a shot for a smoothie, an all-nighter for an alcohol-free sports social.
As part of a 2014 Home Office pilot scheme to 'tackle the student binge-drinking culture', the NUS's Alcohol Impact scheme was rolled out at seven universities. It tried to encourage a 'café culture' that would run 'into the evening'. And it waged war on student pub crawls – capturing how little the NUS understands or trusts students.
At Manchester Metropolitan University, which took part in the pilot, students' union officials kept a close eye on three residential roads in the student community, known for their large-scale parties. The aim was essentially to ruin people's fun, to rein in their socialising.
Other universities are trying to catch students early. At University College London's 'Welcome Festival' next month, it will be providing tips for freshers on how to enjoy themselves sensibly. 'Mocktails are a great way to start the night', says its website, urging students to swap pre-drinks for soft drinks. It's as if temperance movements have swarmed the academy.
Thankfully, some students are fighting back against this killjoy trend. In 2014, Lancaster University introduced a fine for drunk students on campus. It said 'any student… who appears to be drunk to a porter, college officer or assistant dean will be required to identify themselves and will be summoned to a disciplinary hearing'. The students' response? They flocked to the union bar in their hundreds and got drunk.
Much of the panic around 'student binge-drinking' has no basis in reality. This week, the think-tank Demos released a report titled Youth Drinking in Transition. It found that 16- to 24-year-olds are less likely than their elders to be 'very regular drinkers' (drinking five or more days a week). Rather, the majority of us opt to drink similar levels of alcohol to older adults but in a condensed amount of time (that is, at the weekend). The report also found that more than one in five young people describe themselves as 'teetotal' – higher than in any other age range.
Students' unions know all this. Loughborough Students' Union president, Jess Excell, says that 'things are becoming less focused on going out'. 'There's been a shift in attitudes', she explains, that she puts down to the rise in tuition fees. But, even if that is the case, students' unions are only making matters worse. In 2009, the NUS called for students' unions to impose minimum pricing on alcohol. SUs are trying to have their cake and eat it – fearmongering about binge drinking while decrying cash-strapped students' inability to go out.
Anti-drink initiatives stymie students' development. By introducing minimum pricing, issuing pre-drink guidance and regulating social interactions, universities and SUs are stopping students thinking for themselves and taking responsibility for their actions. Campus bureaucrats seem to think it's their role to guide young people into adulthood. And yet, by denying students the space to make their own choices, they are also denying students the space to grow up.
Drinking, socialising and letting your hair down are vital parts of university life. So, freshers, ignore the drink police, and hit the town. In the process, you'll have fun and, more crucially, you'll become your own person, discover your boundaries, and grow up – all fuelled by as many pints, Jägerbombs or VKs as you can handle.
Izzy Lyons is a writer and a campaigner for spiked's Invoke Article 50 NOW! campaign.
To enquire about republishing spiked's content, a right to reply or to request a correction, please contact the managing editor, Viv Regan.