Students, refuse to think racially
The obsession with racism on campus is harming human relations.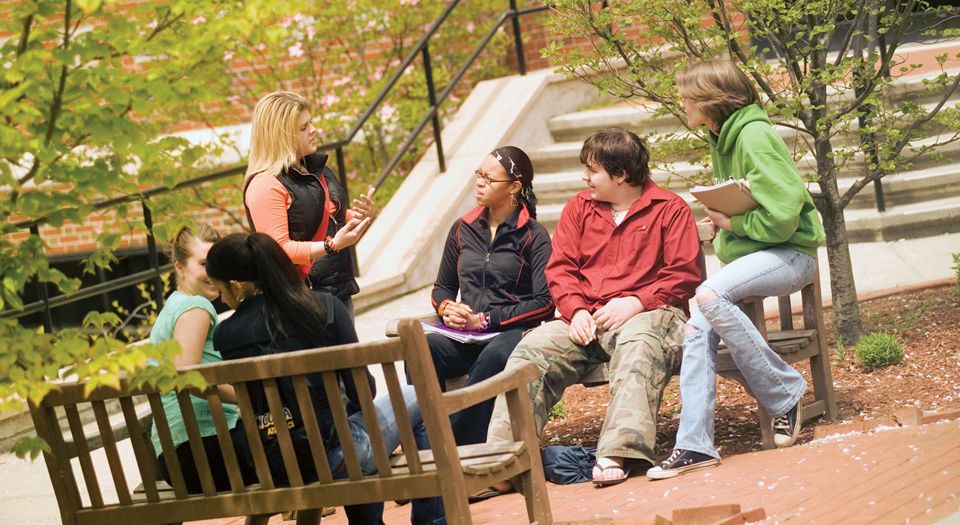 When it comes to student politics, race is all the rage. Last week, NUS president Malia Bouattia said university can even be 'psychologically destructive' for black students. From course curricula to banter at the union bar, universities have allegedly become infected with 'campus racism' – a relative term that allows NUS officials to defend BME (Black and Minority Ethnic) groups while labelling the University of Birmingham a 'Zionist outpost'.
Campus racism is supposedly so endemic that universities now hold race workshops, forcing fresh-faced students to come to terms with their innate prejudices. The University of Oxford held a 'Race 101 (Or How Not To Be Racist)' class for freshers last year.
So when a fresher starts university, it is assumed he or she has a penchant for racism. Where the first weeks of university were once seen as an opportunity to go bonkers with a bunch of strangers, this new racialised climate has made freshers' week a nervous affair. The Oxford Union last year passed a motion condemning itself as 'institutionally racist'. You're racist, your university is racist – everyone is racist.
Students are now encouraged to see everything through the prism of race – leading, most recently, to a panic about so-called cultural appropriation. At the University of East Anglia and the University of Birmingham, students have been banned from wearing sombreros because apparently the hats are disrespectful to Mexicans; party-goers at Birmingham have also been chastised for wearing Native American costumes. At Cambridge, a Lion King-themed dinner was shut down after the students' union's African Society complained the menu was culturally insensitive. Universities used to be places where young people could expose themselves to foreign ideas and cultures; now it's considered virtually a crime to deviate from one's own heritage.
Now, even certain relics of history can be deemed racist and dangerous. Last year at Oxford, a group of students demanded a statue of Cecil Rhodes, a long-dead British colonialist, be torn down à la Palmyra due to the distressing impact they claimed it was having on black students. This was a campaign that actually celebrated the alleged vulnerability of black students. Its nastiness became evident when, during a visit to his home in South Africa, a leader of the campaign made a waitress cry what he called 'typical white tears' after he refused to tip her – 'even if she's working class, she is linked to whiteness', he said.
Even the intrinsic value of education is under threat from this new racialism. The NUS's 'Why is my curriculum white?' campaign insists that universities operate 'under a colonial legacy, perpetuating "Whiteness" both structurally and in the confines of knowledge reproduced'. The campaign is founded on the notion that black students are innately 'under-stimulated by the content of their [white] curricula'. In short, people are only able to relate to topics relevant to their identity. This notion flies in the face of what anti-racists have always argued – that all people are capable of participating in society as equals. Where black-rights campaigners once struggled for the right to be treated the same as everyone else, now a small clique of identity-politics-driven students is fighting for the right to be different and vulnerable.
Worst of all, this ugly climate is affecting students' social interactions. The rise of microaggressions – the idea that casual comments about a minority student's appearance or background can make them feel uncomfortable – has frozen campus interactions. When a fresher walks into their hall of residence and asks their new flatmate where he or she is from, that is now considered potentially racist. Last year Goldsmiths' students' union banned white people from anti-racist meetings, because proper discussion couldn't take place with 'oppressors' in the room.
While much of this might sound comical, the return of racialism in the academy is anything but funny – it has serious repercussions for freedom of speech and even human engagement. It makes new students feel uncomfortable from the moment they start university. And it harms education. This is not anti-racism – it's anti-universalism.
Jacob Furedi is a writer and a campaigner for spiked's Invoke Article 50 NOW! campaign.
This freshers' week, spiked's Down With Campus Censorship! campaign is waging a war of words on campus authoritarianism. Read our 'Freedom for Freshers' coverage here.
To enquire about republishing spiked's content, a right to reply or to request a correction, please contact the managing editor, Viv Regan.