Why even Brexiteer MPs are scared of Brexit
The whole establishment has been rattled by our defiant cry.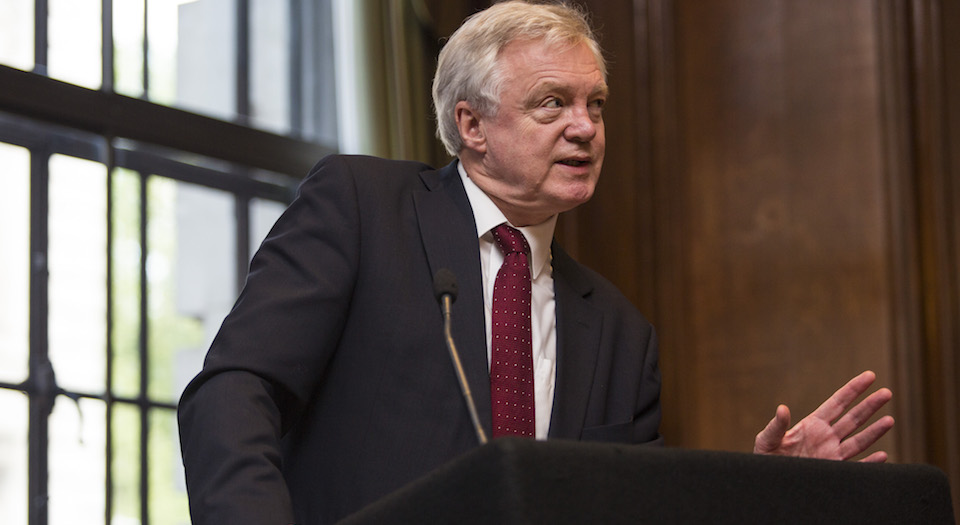 It's been more than 75 days since the British electorate voted to leave the European Union and all we have to show for it are a few pithy remarks. 'Brexit means Brexit', Theresa May has assured us. 'Let's make this the best Brexit possible', a few right-on Remainers enthusiastically insist.
But behind these vanilla statements, there's been very little action. Article 50 – the formal mechanism for leaving the EU – remains under lock and key, and we've been shown very little evidence to suggest it will be invoked in the near future.
The failure to act on the Brexit vote certainly isn't due to 17.4million Leave voters having a change of heart. An Ipsos MORI poll has debunked the myth of the 'Regrexiter', while Lord Ashcroft's latest survey suggests that two thirds of the UK, including 30 per cent of Remainers, think post-Brexit Britain is heading in the right direction.
The people haven't lost their Brexit fervour – it's our Brexiteering politicians who appear to have got cold feet. It was always clear that Remainers in parliament would do their utmost to thwart our exit from the EU. Caroline Lucas, Tim Farron, David Lammy and Labour's shadow work experience minister, Owen Smith, have all called for a second referendum in some form. But what's striking is that even politicians who campaigned for Brexit seem nervous about leaving the EU.
This was best demonstrated in Brexit minister David Davis's first House of Commons statement on what his new department intends to do – which, it became clear, is nothing much. Throughout his speech, Davis maintained it was crucial for the Department for Exiting the European Union to 'build a national consensus' about Brexit, clearly forgetting that a national consensus was achieved on 23 June.
Davis's remarks showed that, when it comes to big decisions, our politicians wither into the semantics of technocracy and pragmatism. The Brexit vote represented a radical moment in our country's political history, yet our once pro-Brexit politicians are concerned with anesthetising the effect of this radical statement.
It's understandable, of course, that our parliamentarians have become unsettled. While the majority of the electorate voted for Brexit, around 75 per cent of MPs voted to Remain. The referendum showed how severe is the disconnect between the demos and its 'representatives'. Now, our politicians – whether they voted Remain or Leave – don't just fear Brexit itself, but what Brexit means: that the people are willing to shout down the establishment.
The referendum result has shell-shocked our leaders. This was apparent in the hollow nature of Davis's speech. Davis said there will be 'no attempt to delay, frustrate or thwart the will of the people' and Brexit simply 'means Britain leaving the European Union.' And yet Davis himself is guilty of delaying, frustrating and thwarting the will of the people. His insistence that we need to 'take the time needed to get it right' stands in direct contradiction to the will of the people. 17.4 million people didn't vote for Davis to 'hold roundtables with stakeholders in a series of sectors'. We didn't vote for endless discussion about the effect Brexit may have on every area of our lives.
To the frustration of many, we simply don't know what will happen once we leave the EU. Davis maintains we need to 'minimise any uncertainty', but the whole concept of Brexit is founded on uncertainty: it is the ultimate rejection of convention. The risk-averse nature of our Brexit-bungling politicians blinds them to realising that a successful Brexit simply requires them to stop dawdling and get on with it.
Ultimately, Davis demonstrated his failure to understand the Brexit vote in his claim that 'we want a steadfast and successful European Union after we depart'. This simply isn't true. People didn't vote to leave the EU because they think it's a good thing. It doesn't take a career in politics to recognise the vile manner in which the EU treated Spain, Greece and Italy. Rather, a huge number of British voters realised that the EU is predicated on interests that directly contradict our own.
We voted to leave the EU because it is unsalvageable. Because its disregard for the demos is ingrained within its being. Our Brexiteers in parliament do not understand this. On 23 June, 17.4million people rejected our relationship with Brussels with one defiant shout. Our politicians, regardless of whether they voted Remain or Leave, have shown they only heard an echo of this. And the only way to solve this is to make even more of a racket.
Jacob Furedi is a writer and a campaigner for spiked's Invoke Article 50 NOW! campaign.
Picture by: Getty Images.
To enquire about republishing spiked's content, a right to reply or to request a correction, please contact the managing editor, Viv Regan.