Sod the scaremongers – life is good
People are living longer, fuller lives. Let's celebrate.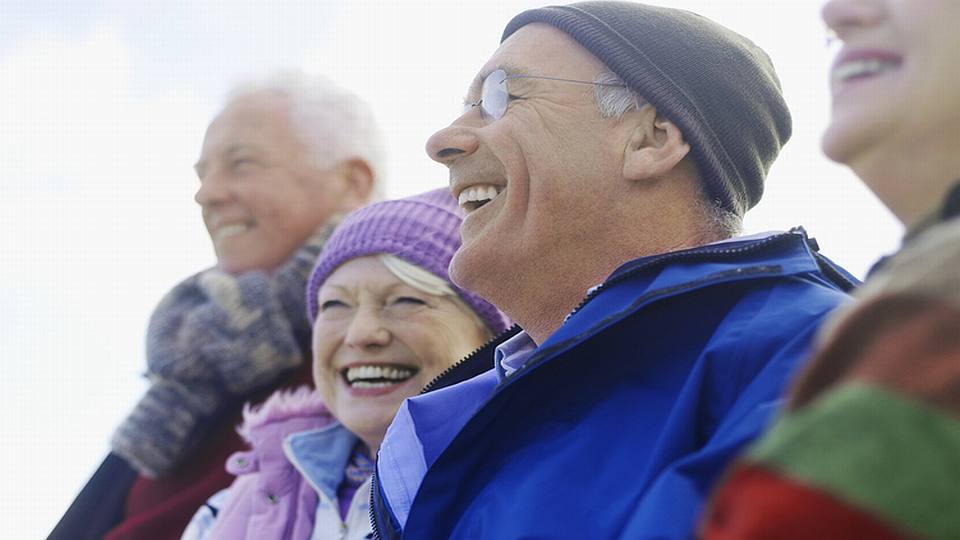 Another week, another doom-laden health statistic. On the weekend, there were reports that cancer rates in children had gone up by 40 per cent in 16 years. The number of cases of colon cancer in children and young people is up 200 per cent, while thyroid-cancer rates have more than doubled, according to new analysis of government statistics carried out by Children with Cancer UK.
And if that weren't enough to make you pause and ponder death and disease awhile, you might be interested to know that the rise in children's cancer rates is also all your fault – or humanity's fault, at least. Professor Denis Henshaw, scientific director at Children with Cancer UK, has blamed the rise on lifestyle and environmental factors. His list of possible causes includes hairdryers, burnt barbecues, home gadgets and pregnant mothers' diets.
Henshaw told the Daily Telegraph: 'We were shocked to see the figures, and it's the modern lifestyle, I'm afraid. Many items on the list of environmental causes are now known to be carcinogenic, such as air pollution and pesticides and solvents… What's worrying is it is very hard to avoid a lot of these things. How can you avoid air pollution? It sometimes feels like we are fighting a losing battle.'
This is not the first time society and its perceived excesses have been blamed for the ills of the world. Climate-change activists want us to stop flying those carbon-guzzling airplanes and using up the planet's finite resources. By the same token, we are told to stop selfishly having children as they, too, will suck up resources and contribute to overpopulation.
Just last week there were reports that the NHS Vale of York Clinical Commissioning Group was considering delaying non-life-threatening treatments for obese patients or those who smoke. The insinuation being that they deserve to suffer because it is their own decadent lifestyles that got them into trouble in the first place.
In this miserabilist atmosphere, you'd be forgiven for thinking the world's never been so bad. Well it's time for a reality check. A Public Health England report published in February noted that life-expectancy levels at older ages were continuing to rise, and that life-expectancy levels in England in general were at their highest-ever levels. Men aged 65 can now expect to live a further 19 years, and women a further 21 years.
Figures that show increases in cancer cases are always worrying, but they need to be looked at in a wider context. First of all, we must take into account population growth and improvements in earlier diagnosis. Furthermore, according to Cancer Research UK, overall child survival rates for cancer have improved significantly. Five-year survival rates – meaning the child is still alive five years after their diagnosis – have risen from 40 per cent in 1971-75 to 82 per cent in 2006-10; while 10-year survival rates have risen from 36 per cent in 1971-75 to 76 per cent in 2001-05. Survival rates vary between different cancers, but the overall picture is distinctly positive.
So why the defeatist attitude? Henshaw says 'it sometimes feels like we are fighting a losing battle'. And yet, evidently, there are plenty of battles that we are winning. For years now, the media, health campaigners and environmentalists have been spreading fear and smearing the public in the process. We are berated for our consumerist lifestyles; for our excesses in drink, tobacco and now sugar; and for polluting the Earth.
And, when we attempt to do good, up pop the killjoys, usually in the form of health officials, waiting to suck us back into their vortex of despair. A perfect example was the warning issued by health group Scottish Cancer Prevention Network earlier this year, that the popular Macmillan Cancer Support 'world's biggest coffee morning', which raised over two million pounds last year, might be promoting obesity, and might therefore lead to an expansion in waistlines.
We should be proud of the advances humanity continues to make in science and technology, in our ability to overcome new problems by striving onwards. Our desire to constantly improve our situation is what makes us human.
Children in the UK went back to school this week. While it's not a particularly remarkable event for most, it was certainly a milestone for Rosie and Ruby Formosa, the four-year-old twins who were born joined at the abdomen. Their parents, Angela and Daniel Formosa, were told the girls had a very low chance of survival when they were born in 2012. But thanks to an emergency operation at Great Ormond Street Hospital – the leading centre in Europe for conjoined twins – the twins could be seen this week giggling and skipping to their first day at school. The future's bright indeed.
To enquire about republishing spiked's content, a right to reply or to request a correction, please contact the managing editor, Viv Regan.