Addicted to the state
A recent human-rights case shows the dangers of giving addicts drug substitutes.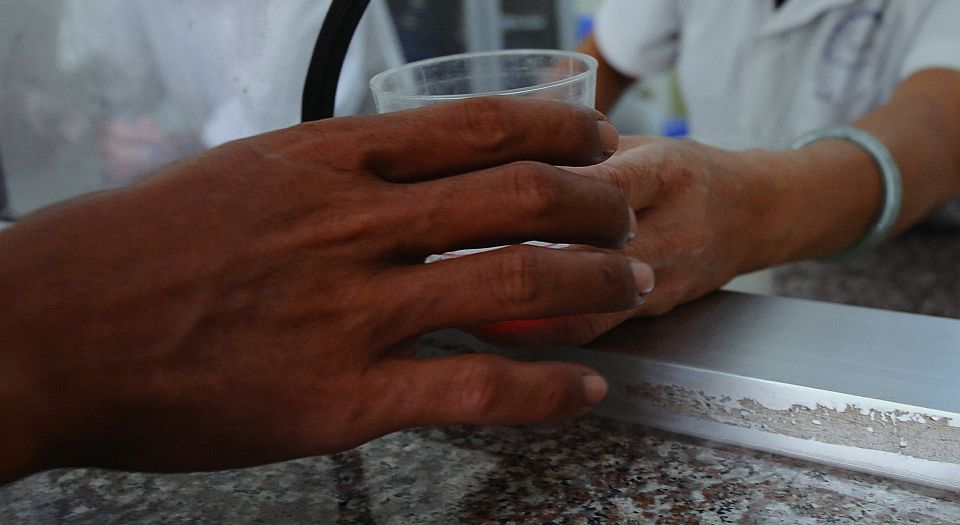 The European Court of Human Rights last week handed down a decision in a case called Wenner v Germany. It concluded that a failure to offer a man called Wenner opioid-substitution therapy while he was in prison amounted to torture, contrary to Article 3 of the European Convention on Human Rights.
Wenner is 61. He has been an incorrigible heroin addict since he was 17. Five stints of in-house rehab failed to wean him off the drug, and he contracted both hepatitis C and HIV. Since 2001, he received an employment disability pension. Between 1991 and 2008, he was prescribed an opioid substitute called Polamidon. But in 2005 he started taking heroin again. In 2009 he was convicted of drug-trafficking and was sentenced to six years in prison.
A German court directed the prison authorities to send Wenner to a drug detoxification facility. He underwent abstinence-based therapy, but was found to be secretly consuming methadone. The court concluded that he was prone to relapse, and sent him back to prison. There, he complained of chronic pain owing to polyneuropathy (nerve degeneration, presumably caused by his addiction). He was prescribed painkillers, but began acting as if he was an invalid, spending long periods in bed.
Wenner became involved in a protracted argument with the prison authorities over whether he should receive an opioid substitute. Two external doctors examined him. One suggested that the authorities consider giving Wenner a substitute, while the other recommended this treatment.
Under German law, it is lawful to prescribe narcotics in the course of legitimate treatment. But the prison doctors took the view that, as Wenner was no longer experiencing physical withdrawal symptoms, this was unnecessary. One justification for giving addicts substitutes is to prevent them from becoming impoverished and leading them into a life of crime. But, as Wenner was already in prison, these social considerations did not apply. Wenner was discharged in 2014, and immediately started taking drugs again.
After much domestic litigation, which Wenner lost, he complained to the European Court of Human Rights. The court noted that there was a divergence of views among EU member states on whether prisoners should be given opioid-substitution therapy: 30 countries do; 15 do not. Wenner claimed that he was undergoing torture, due to the pain he was suffering and the deterioration in his health. The German authorities countered that he did not have the right to choose what medical treatment he should undergo. The court acknowledged that opioid-substitution therapy was controversial, and that it was not the court's role to get involved in medical decision-making; it said that it was difficult to decide whether the treatment afforded to Wenner was adequate.
After this fence-sitting, the court ruled that, while it did not have to decide whether Wenner actually needed opioid-substitution therapy while in prison, not providing him with it did indeed constitute torture. The reasoning is not easy to follow. First, the court considered that, as Wenner was an incorrigible addict, it was pointless to expect him to abstain. Then it suggested that opioid-substitution therapy might help tackle the spread of HIV and hepatitis C, and the illegal trafficking of drugs, in the prison. Therefore, the court concluded, the prison authorities should have analysed the treatment options for Wenner in more detail.
Ordinarily, the level of mistreatment that falls under Article 3 is very severe. Despite this, the court ruled that Wenner's 'mental suffering' and isolation in bed amounted to a breach of this provision. And yet, it decided not to award him any damages.
This ruling amounts to the European Court micromanaging prisons. This is not the role an international court is supposed to play. Wenner's evidence in support of his claim was rather sketchy, as reflected in the court's decision not to award him any compensation. While he may well have experienced the cessation of his drug of choice as unpleasant and unwelcome, patients do not normally have the right to dictate to doctors what form of pain relief they receive.
In part, however, the case revolved around the controversial practice of opioid-substitution therapy itself. Proponents of opioid-substitution therapy present it as the 'lesser of two evils'. But, at first blush, the whole practice seems perverse. We would not treat obesity by giving the overweight a free daily supply of Big Macs, nor do governments tackle smoking by giving smokers free fags. Against that, the 'reduction of harm' argument contends that a state-monitored supply mitigates the damage that addicts habitually inflict on themselves and others.
But a further difficulty with this approach is that drugs like methadone are highly addictive; far from helping addicts wean themselves off illegal drugs, they perpetuate users' dependency. A more sophisticated argument in Wenner's case might have been that the state had been instrumental in fostering his addiction since 1991. Even so, the claim that he was subjected to torture while in prison sounds rather contrived.
Human-rights cases like this run the risk of legitimising extreme dependency on the state. And that's nothing to celebrate.
Barbara Hewson is a barrister. Her views here are personal.
Picture by: Getty
To enquire about republishing spiked's content, a right to reply or to request a correction, please contact the managing editor, Viv Regan.