Would anyone publish The Satanic Verses today?
The West has gone backwards on free speech since 1989.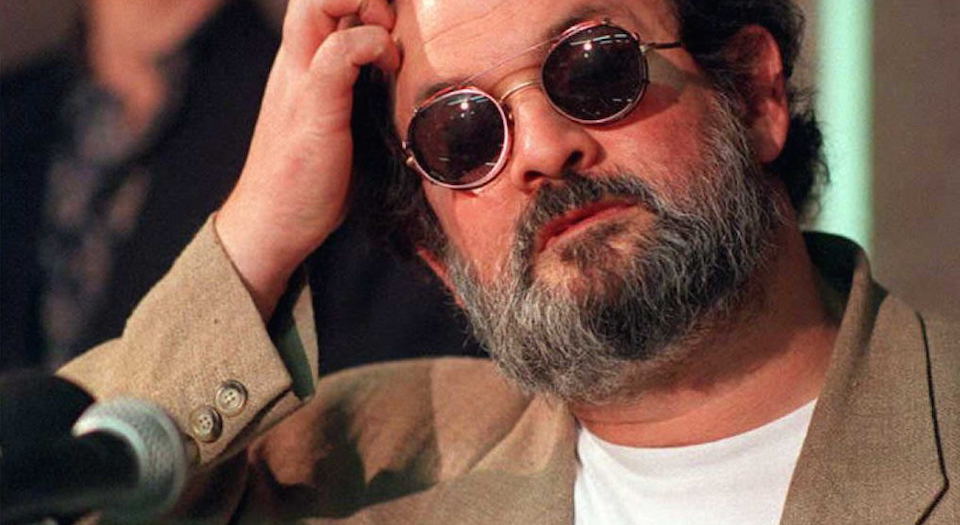 In 1989, the Western world got its first real taste of Islamic extremism when the Indian-born British writer Salman Rushdie was sentenced to death. It was the Ayatollah Khomeini of Iran who issued the fatwa ordering Muslims to kill Rushdie on account of his book, The Satanic Verses. Most people were horrified, not merely because of the effrontery of the Ayatollah, but because it seemed so anachronistic. Here we were, still in the midst of the Cold War, and up had popped some religious throwback exhorting murder on account of what someone had written. The concept of death for blasphemy, we assumed, belonged to different times.
Three decades on, furious rage at the behest of the religiously righteous and the easily offended is all too commonplace. Were The Satanic Verses published today, we wouldn't be surprised at the outrage it would generate. Not in the slightest. Rather, we'd be astonished that anyone would dare write it at all, or that any publisher would release it. In our post-Charlie Hebdo times, every publishing house and editorial office is haunted by the spectre of aggrieved fanatics bursting through the doors with machine guns.
Would Rushdie himself do the same again, given the chance? Even he's not sure. In an interview with the French magazine Le Point last week, he said he probably wouldn't have received the same support from his peers today as he did in 1989, and might even face censure and denunciation from them. 'Today, they would accuse me of Islamophobia and racism', he said. 'They would charge me with crimes against a cultural minority.' There is so much dishonesty today in discussions over Islamism, Rushdie continues, not least our propensity to place murderous perpetrators under the safer category 'mentally unbalanced'. He deplores our feeble reaction to the Charlie Hebdo massacres: 'Instead of responding to attacks against freedom of expression, voices were raised crying against blasphemy and proposing compromise with terrorism. There is no blasphemy in a democracy.'
Sadly, he's right. We saw the cultural cringe by the soft left after the Charlie Hebdo attacks, the squirming after the Danish cartoons, the excuses after the slaughter of the Dutch filmmaker Theo van Gogh. Today The Satanic Verses would be denounced today as 'unhelpful', 'regrettable' and 'inflammatory'. We would hear from voices who are 'all in favour of free speech, but…'. One 'shouldn't shout "fire" in a crowded theatre', they'd say.
All this evasiveness in the face of Islamist thuggery is sheer cowardice – actual cowardice from people who are afraid to stand up to religious fundamentalism, and intellectual cowardice from those who fear losing face among their bien pensant peers with their standard-issue opinions. Better to hold a smiley beach party about burkinis in front of the French embassy with likeminded friends than to speak out against those who threaten free speech and democracy, against those who every single day tell women what they can and can't wear.
Egotism and cowardice are the two hallmarks of much of the response to Islamism today. When one starts to internalise the values of one's enemy, when you preemptively censor yourself, you know you are in trouble. We have gone backwards since 1989. When it comes to free speech, in the war against extremism and intolerance, we are on the retreat.
---
Corporate virtue-signalling
How hilarious to see that Apple has been ordered to pay the Irish government 13 billion Euros in unpaid taxes. I have nothing much against Apple itself – more its most slavish worshippers, and people who self-righteously moralise about companies not paying tax. By happy coincidence, there is considerable overlap in both categories here.
Apple's cult followers have always liked to imagine themselves as more clever and creative than the rest of us; more liberated and left-field. Think of a modern architect with rimless spectacles who drives a Saab, reads the Financial Times and shops ethically. He dresses down every day, because, hey, what are rules for us rich types? Apple was started by the son of a Syrian refugee and represents the smooth, shiny and acceptable face of corporate bastardry.
Well, here's some news. Corporations are neither intrinsically evil, even when some, like Apple, do resort to sweat-shop labour, and nor are they forces for social good – no matter how much their corporate virtue-signalling or sponsorship of Glastonbury would have you believe. Corporations are amoral entities out to make money. A bit like you and me, their first priority is survival. Being an Apple user after this week's news doesn't make you a worse person than the rest of us, any more than it made you a better one beforehand.
---
Gentrification-by-Sea
Not a week seems to go by without someone complaining that London is becoming gentrified and socially cleansed by greedy corporations. The Notting Hill Carnival at the end of August is always a good time to do so, and so obliged Michele Hanson in the Guardian this week. She lamented how poorer areas have now been 'sterilised and tidied up for the wealthy… and not just in London. Now a "tycoon" plans to "transform" the harbour in Folkestone.'
I grew up in west London in the 1980s, and back then there were some areas of Notting Hill you just didn't go to, especially at night. So while I am saddened that this part of London has lost some of its earthy character, I wouldn't miss the poverty or crime that used to characterise it.
These days, I live half an hour's journey from Folkestone. I was there last Thursday. It also used to be less wealthy. I remember going there in 1999, the year before its ferry services to France finally ceased. The town was in a forlorn state then, but it has indeed enjoyed a renaissance since, thanks to the Channel Tunnel terminal, the HS1 link to London, and the investment of the Saga group.
To lump together Notting Hill and Folkestone, as Hanson does, is, however, false. Indeed, HS1-linked towns such as Folkestone, Margate and Ramsgate are attracting precisely the types of people who are fed up with corporate, overpriced London. Folkestone has benefited much from ex-Londoners who have migrated to these parts, seeking a healthier, cheaper life. Ex-Londoners have started up many new independent businesses that employ and serve local people in the south-east. Seaside towns are not being 'gentrified' or 'sterilised' – they are simply getting nicer.
Patrick West is a spiked columnist. Follow him on Twitter: @patrickxwest
Picture: Getty Images
To enquire about republishing spiked's content, a right to reply or to request a correction, please contact the managing editor, Viv Regan.