Abuse inquiry: a travesty of justice
After Lowell Goddard's resignation, let's scrap this glorified showtrial.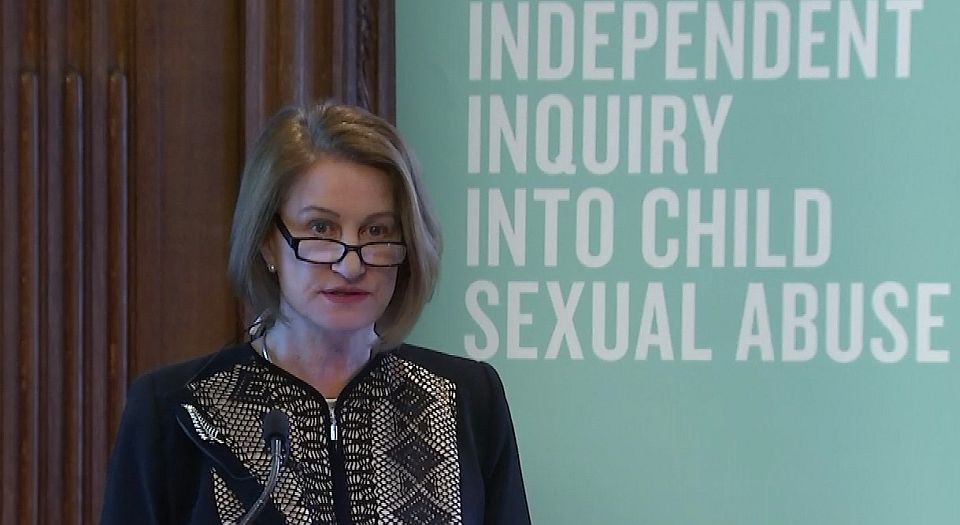 Dame Lowell Goddard resigned last week as chair of the Independent Inquiry into Child Sexual Abuse (IICSA). She is the third chair to resign. Baroness Butler-Sloss and Fiona Woolf both stood down shortly after being appointed in 2014. However, while Butler-Sloss and Woolf did so amid speculation about their 'ties to the establishment', Goddard's short resignation letter led many to speculate that she had in fact been sacked for incompetence. Doubts about her had been raised following a preliminary hearing, during which she appeared to misunderstand the nature of her own powers under the Inquiries Act.
Following Goddard's resignation, many are now arguing that the inquiry should either narrow its scope or be scrapped entirely. These critics have a point. The inquiry has faced criticism for its absurdly broad terms of reference – its 13 separate 'areas of investigation'. The inquiry is reportedly receiving 100 new abuse allegations a week, through an online form on the inquiry's website. Some of the areas of investigation are open-ended and could conceivably be expanded further in the course of the inquiry's investigation. Goddard gave the inquiry an initial timescale of 10 years. Many now think it could be more like 20 or 30 years.
It is difficult to see how an inquiry of this scale will find a competent judge willing to put their career on hold for an indefinite length of time. But to focus solely on the practical problems of running the IICSA misses the point. The problem with it is not simply that it is too large; its scale is a symptom of a deeper problem. The purpose of the inquiry has always been to provide therapeutic closure to 'survivors' over and above establishing the credibility of their allegations. If an inquiry is set up to provide satisfaction to a particular group of people – a group, in this case, made up of anyone who has made an abuse allegation – it will inevitably become a sprawling mess.
Worse still, it's a recipe for injustice. Ever since it was established, the inquiry has put truth second on its list of priorities. From the beginning it was made clear that witnesses would not always be cross-examined in the usual way. Rather, many allegations would be heard in private, without cross-examination, in what was known as the 'Truth Project'. In preliminary hearings relating to allegations against Lord Janner, the now-deceased Labour peer, it was revealed that the inquiry could produce 'findings of fact' against Janner under certain conditions, despite the fact that witnesses would not be properly cross-examined.
Home secretary Amber Rudd's response to Goddard's resignation was revealing. She said she admired Goddard not for her commitment to the truth, but for her 'desire to leave no stone unturned in order that the voices of those victims might be heard'. Similarly, Goddard's resignation letter made reference to the 'achievements and some very real gains' made by the inquiry for 'victims and survivors of institutional child sexual abuse'. Seemingly, everyone involved in this inquiry thinks that 'victims' should be instantly believed rather than have their claims tested in court – in criminal cases, such people are called 'complainants' until a verdict is reached. Rudd, Goddard and others seem to think that the only reason to hold an inquiry is to satisfy its contributors.
This will all no doubt make Goddard even harder to replace. Judges are trained to resist making up their minds in advance of hearing any evidence, but this inquiry requires the chair to be on-message from the start. And this is perhaps why survivor groups are now calling for a chair from outside the judiciary, even outside the legal profession. Now, I concede that judges are not always impartial truth-seekers – especially at a time when the judiciary has taken on a far more political role. But the calls for a non-lawyer to lead what is supposed to be an entirely legalistic investigation are deeply worrying. It seems survivor groups would be happy with anyone leading the inquiry, so long as they produced the desired results.
The survivors themselves are not to blame here. They have been led to believe that they are the only people that matter in this inquiry by a political and legal establishment that is desperate to show it takes child sexual abuse seriously. Of course, if the establishment really did take abuse seriously, it would think about channeling the money set aside for this inquiry into investigating cases that can actually be solved, rather than dragging up decades-old allegations that will never produce sufficient evidence to prove them.
The survivors are not the only people that matter in this inquiry. This inquiry was set up after Leon Brittan and others were accused of being involved in a Westminster paedophile ring. These allegations had a devastating effect on the lives of those accused – and they turned out to be completely false. The IICSA has always been unfit for purpose because those involved have never been concerned with objectively investigating the truth. It is time this showtrial was scrapped for good.
Luke Gittos is law editor at spiked, a solicitor practicing criminal law and convenor of the London Legal Salon. He is the author of Why Rape Culture is a Dangerous Myth: From Steubenville to Ched Evans. Why Rape Culture is a Dangerous Myth: From Steubenville to Ched Evans. (Buy this book from Amazon(UK).)
To enquire about republishing spiked's content, a right to reply or to request a correction, please contact the managing editor, Viv Regan.