Big Sam is made for England
Allardyce is the man to turn England into a team.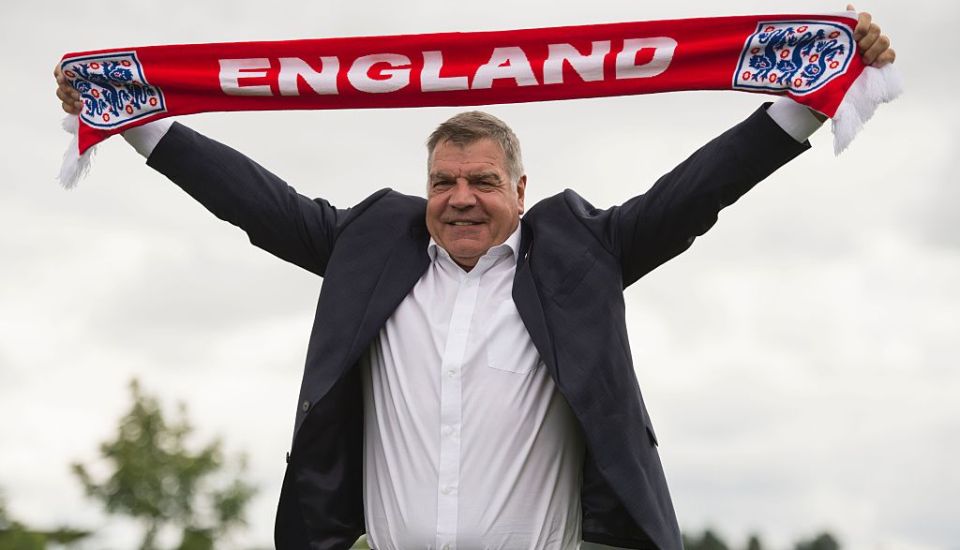 The response to Sam Allardyce being appointed England manager has been curious. Curious in that there has barely been a response at all. There was a time when just mentioning Allardyce as a possible contender for the national job was enough to set people off on emotional, unjustified rants about how a supposedly unreconstructed football traditionalist should not be allowed within spitting distance of the England team.
But now, it's as if no one has even noticed his arrival – either that or they are in denial and ignoring it. So what's changed? Us or him? Perhaps we just don't care anymore. Perhaps, as a nation of emotionally scarred supporter-detractors, we've seen our hopes dashed so many times that we can no longer summon up the energy to have a moan. Perhaps we have a collective case of sporting PTSD, after the buckled atrocity that was England v Iceland at the Euros, a performance that resembled less a train crash than a horse slowly dying of a heart attack on the day it was due to be shot.
Flat and defeated, our will to live, or at least support England, depleted, are we now ready to take our Allardyce medicine? 'Just put it on a spoon, doctor, and I'll slurp it down. You can remove the restraints now, too, nurse. I won't struggle any more. You were right all along – England need Big Sam.'
But is Allardyce so bad? The image persists of him as some kind of throwback to an earlier age. Two seasons ago, after Chelsea played West Ham, then Chelsea manager Jose Mourinho complained that Allardyce's Hammers had played '19th-century football'. But is that fair? Not really. Those who remember Allardyce's invigorating and hugely entertaining period in charge of Bolton Wanderers will have a different view. Between 1999 and 2007, Allardyce turned Bolton into a joyful, unorthodox, and undeniably effective Premier League force.
Allardyce was innovative, too. He was one of the first managers to put Prozone stats (distance run, passes made, etc) at the heart of his approach. Nowadays it is common for teams to use data-analysis tools, but back then Allardyce was ahead of the curve, and he deployed the technology with great effectiveness.
The Bolton squad constructed by Allardyce shouldn't have worked, but it did. The team was a patched together, ramshackle vessel, in a state of constant modification and always being recalibrated, but it was ultimately assembled around components of the highest quality. Some of those pieces had lost their sheen and displayed signs of superficial wear and tear, while others had been discarded and forgotten. But like a hardheaded, Dudley-born Emmett 'Doc' Brown, Allardyce saw the value of the parts at his disposal, locked on to their inner workings, and bolted them together into a substantial, results-driven athletic unit. Able to fuse flair, grit and tactical intelligence, Bolton were an efficient, winning team who played some of the most interesting football in the league.
And at its heart was Jay-Jay Okocha. Superstar of the Nigerian national team, but deemed a waning star at glamourous Paris Saint Germain, an aging Okocha signed for Bolton in 2002. Allardyce revitalised him. Okocha played beautiful football, incorporating laugh-out-loud, beach-soccer, piss-take tricks, and he did so in the rain, hail and howling wind of the Reebok Stadium.
The list of other players Allardyce recruited and coached to precision includes some formidable figures such as Youri Djorkaeff, Fernando Hierro and Ivan Campo, and some solid performers like Kevin Davies, Kevin Nolan and the seamlessly rehabilitated former malcontent El Hadji Diouf. The job Allardyce did in integrating these disparate individuals into an overclocked, undervalued, consistently well-drilled unit was astonishing.
That, of course, is all a long time ago. But it's noticeable that one of the chief complaints about recent England teams is that they appear to be a collection of individuals who haven't been formally introduced yet. If there is one manager who might be able to create a coherent, winning team from an array of disparate talents, it's Allardyce. Perhaps, just perhaps, Allardyce is exactly what England need. And should England happen to stumble across a youthful, English Jay-Jay Okocha somewhere in the forgotten corners of the youth set-up, then Allardyce might just have the know-how and guile to surpass his former achievements.
Sam White is a writer and photographer.
To enquire about republishing spiked's content, a right to reply or to request a correction, please contact the managing editor, Viv Regan.